The Springboks delivered a solid first-half performance and built up an encouraging 12-3 halftime lead, but the momentum swung in favour of the British & Irish Lions in the second half as they kept the scoreboard ticking with a converted try by Luke Cowan-Dickie (hooker) and four penalty goals, which saw them emerge 22-17 victors.
De Klerk (scrumhalf) echoed his coach Jacques Nienaber's sentiments that their discipline and the aerial battle cost them the match.
"The British & Irish Lions were certainly not better than I thought," said De Klerk.
"They are a quality side, and in their case the guy coming off the bench is probably as good, if not better, than the guy starting so that's a challenge we have to face.
"Our discipline slipped in the second half.
"The guys are very disappointed and gutted. We really wanted to win the first one, but it is a three Test series, and we have to hold our heads up high.
"There were a lot of learnings from this game, but we need to take this on the chin and move forward."
De Klerk said the Boks were determined to bounce back strongly as they look to repeat the big feat of winning the 2009 Castle Lager Lions Series – an occasion that comes around only once every 12 years.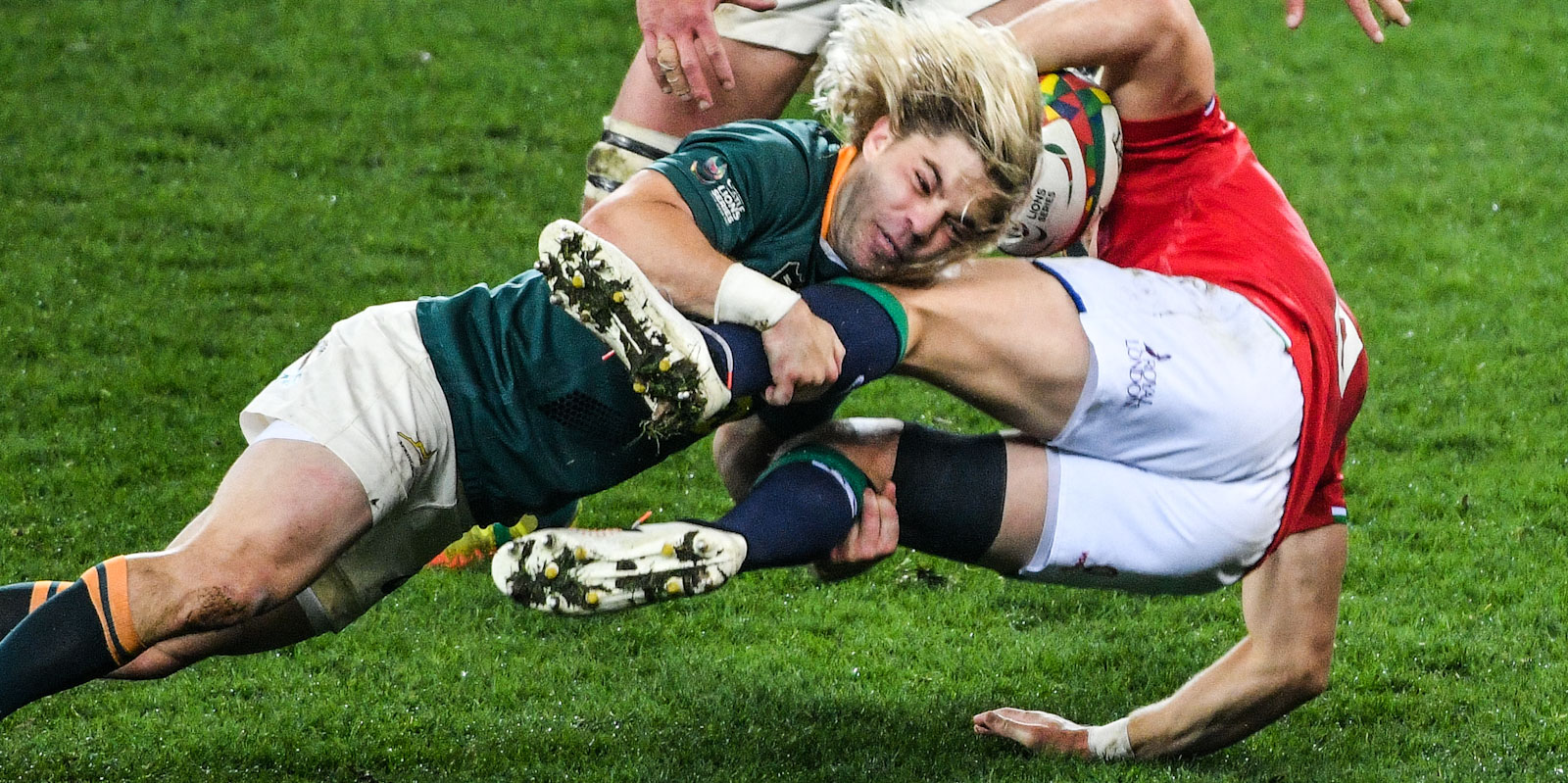 "We are a proud team and nation, and we'll definitely make sure we rectify the errors that we made," said the Bok scrumhalf.
"We'll come back with a bit more fire in our belly and a bit more anger, although we need to control that to make sure our discipline is in check.
"I think if our discipline is good and we can sort out our aerial battle, we should be good going forward. That said, it's going to be another massive challenge next week and we are looking forward it.
"We are wounded Springboks, and we have our backs against the wall, so we can fight our way out of that."
Zooming into what turned for the team in the match De Klerk said: "The first half went really well. We got into the air well and won many of the balls back, and we hoped that it would happen in the second half.
"Looking ahead we have to do better when they kick and we have to make sure we get in the air when we kick, so there are great learnings from this week and from the game, and we remain positive going forward."
Springbok prop Ox Nché, who earned praise for his impressive scrummaging performance against the highly-rated Tadhg Furlong before the entire front row was replaced early in the second half, was equally disappointed about the result.
The powerful prop, however, was satisfied with his performance in the scrums and said: "I did my homework. I know how highly rated he (Furlong) is and how he scrums, and I also knew what I had to do."