In fact, if it wasn't for some unnecessary mistakes by the visitors, their victory would have been much bigger, with the Elephants paying dearly for some ill-discipline which kept them on the back foot and stuck in their own half.
Tafel Lager Griquas dominated most of the match mainly through their pack – especially at scrum, lineout and maul time – but the Elephants deserve credit for never giving up and defending quite well.
This good defence by the home team, coupled with a little bit of inaccuracy from the men from the Northern Cape, meant the halftime score was only 17-0 to the visitors.
Tafel Lager Griquas set six mauls close to the EP try-line in the first half, but were only rewarded from three of them – the first one ended in a penalty try, after which Gideon van der Merwe (flanker) scored two unconverted tries from the back of their lineout drives.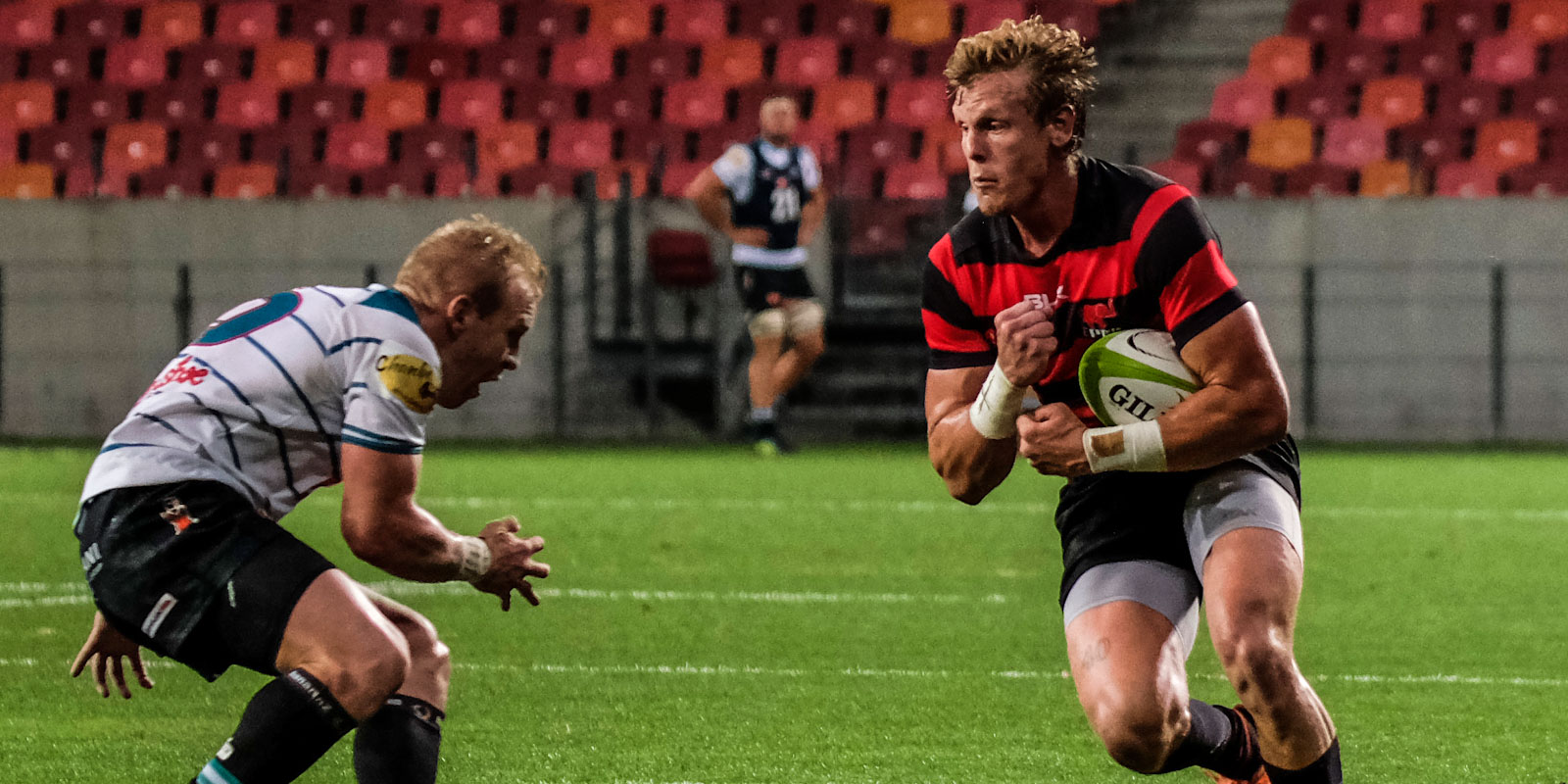 The other opportunities were undone by mistakes by Tafel Lager Griquas, who controlled the breakdowns, territory and possession, and it was clear they knew where to attack the home team.
Although EP tackled well, they were under constant pressure, with Tafel Lager Griquas' loose forwards – Van der Merwe, Stefan Willemse and Carl Els – especially ruthless on defence and on the ground.
The visitors added two more maul-tries in the third quarter – both scored by HJ Luus (replacement hooker) – to underline their dominance in the game, before things opened up with the Elephants losing Riaan Arends (right wing) to a red card for foul play.
James Verity-Amm (replacement fullback) finally broke the EP defence for the first try scored by a back on the night, and with Ashlon Davids (replacement scrumhalf) slotting his second conversion, the visitors' lead stretched to 36-0 with 10 minutes to go.
After fluffing a few more opportunities, a third try by Luus – from yet another lineout drive – sealed the deal for Tafel Lager Griquas as they recorded their first victory of 2021 after failing to get any wins in the 2020 season.
Scorers:
Eastern Province 0
Tafel Lager Griquas 43 (17) – Tries: Penalty try, Gideon van der Merwe (2), HJ Luus (3), James Verity-Amm. Conversions: Ashlon Davids (3).