The 23-year-old, who has played more than a 100 first class games in a short career that only started in 2016, might be missing out on the best of the post-training top-ups, but he is reaping rewards with a greater accuracy from the tee than ever before.
And as such, his Cell C Sharks team-mates and coaches are smiling, as their pivot now has the confidence and ability to slot penalty goals from all over the place. Sixty meters? No problem, as Bosch showed last month with a monster kick against the Vodacom Bulls at sea level in Durban.
Bosch kicks with real maturity and purpose and come Saturday, it will be wise for DHL Western Province to note the Cell C Sharks pivot's strike rate in the Carling Currie Cup. Ten penalty attempts, ten successful kicks, with several long-distance bombs amongst them.
Semi-finals are often determined by one act of class and looking at the form from the tee (and in general play), Bosch could easily just be the difference between tears of joy and howls of sadness at DHL Newlands.
Just think back to Kimberley earlier in the competition, when another long-range effort from Bosch saved the Durbanites' bacon against Tafel Lager Griquas, long after the final whistle had sounded.
Being a match-winner is nothing new for Bosch of course and his consistent form in the current season has pointed to a greater maturity by the points machine, currently on 56 tournament points, third on the overall log behind Frans Steyn (Toyota Cheetahs) and Tiaan Swanepoel (Xerox Lions).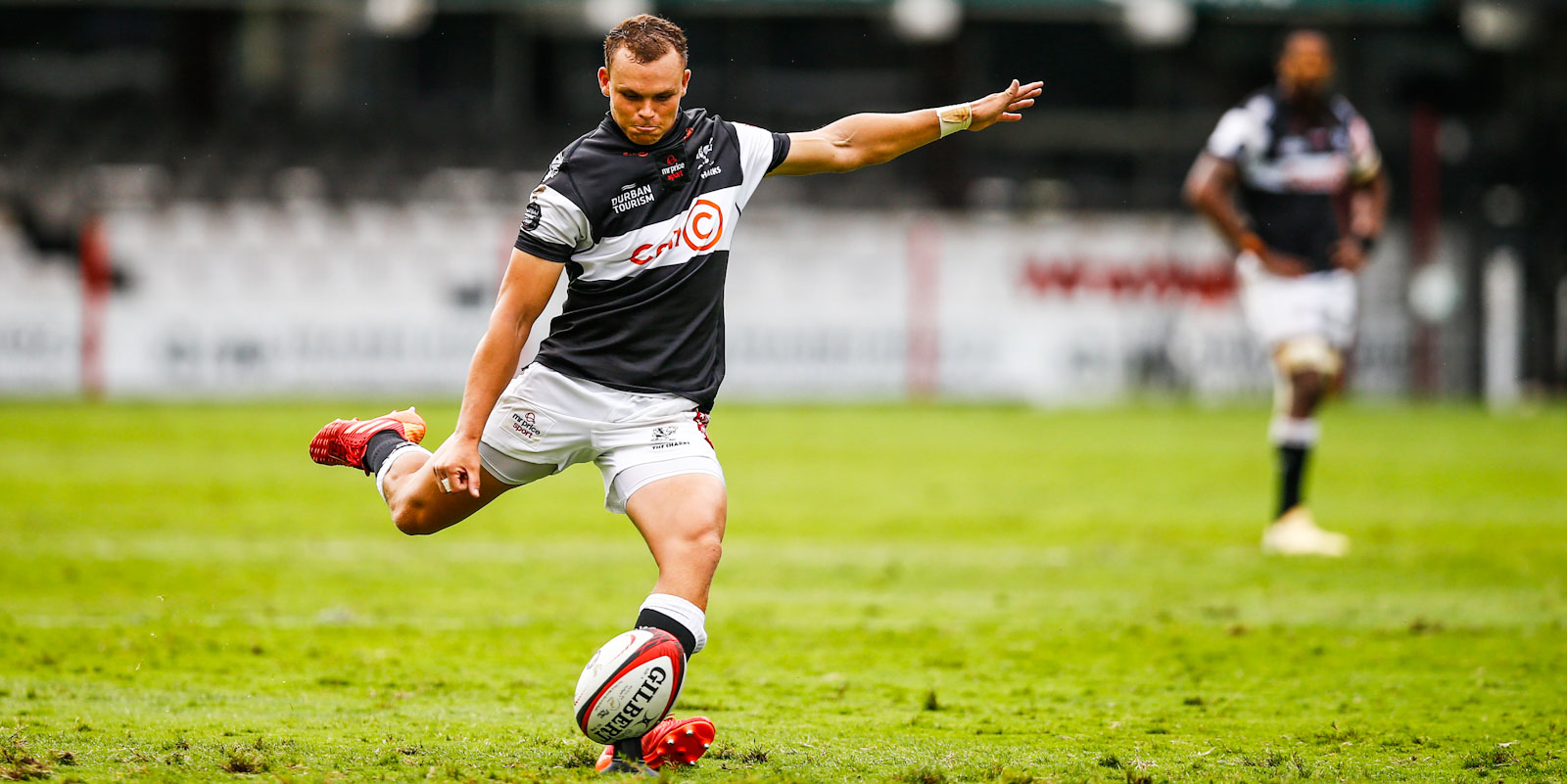 His 82% kicking accuracy aside, Bosch has shown some grunt in general play as well, with 13 ball carries and some offloads and second only to Elton Jantjies (Xerox Lions) in ball distribution, according to the Stratus stats wrap after the completion of the league stage of the Carling Currie Cup.
This new maturity in Bosch's play helps their cause, Cell C Sharks head coach Shaun Everitt said recently.
"He is mature enough to take it to the next level he has made a world of difference to all facets of his game this year," said Everitt.
"His patience and dedication to work hard, week in and week out, is certainly paying off."
For Bosch, who was the leading points' scorer in the preceding Vodacom Super Rugby Unlocked tournament, it is all coming together. The flyhalf told Sharks Magazine as much.
"It is about the extra time put into the kicking game to be more accurate and confident on match days - putting in the extra hours adds up to delivering when it counts on match days," said Bosch, who added that kicking in a stadium devoid of supporters does not put him off at all.
"As a goal kicker, having no crowds around is a bit different when there are fans, but I went to a traditional rugby school - Grey PE - and when you kicked, the whole crowd kept silent out of respect for the kicker. So, it is not new to me. It is just a case of going through your processes when making the kick."
Bosch and his Cell C Sharks teammates will face DHL Western Province in the second Carling Currie Cup semi-final in Cape Town on Saturday. Kick off at DHL Newlands will be at 16h30.