The Cape Town clash is one of two Saturday matches, with Tafel Lager Griquas hosting the Phakisa Pumas in Kimberley in the earlier kick off (16h30).
Friday evening sees the exciting Toyota Cheetahs outfit up against the powerful Vodacom Bulls in Bloemfontein, where the action starts 19h00.
Due to COVID-19 regulations, no fans will be allowed inside the stadiums.  However, rugby fans will be able to watch all the exciting action live on SuperSport.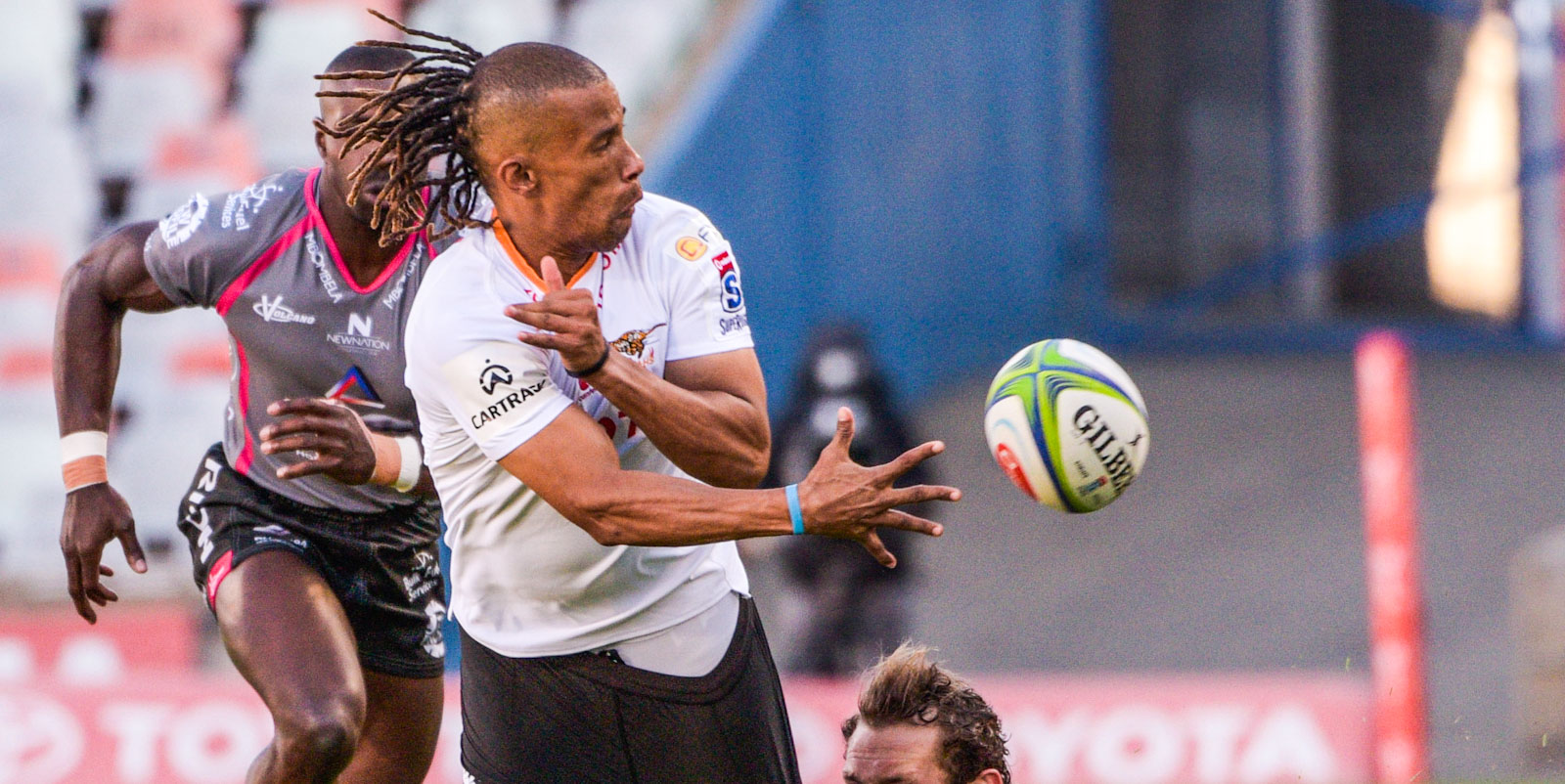 Unchanged Toyota Cheetahs ready for physical Vodacom Bulls challenge
The same 15 players that did the damage for the Toyota Cheetahs last weekend will run out again on Friday when the Free Staters host the Vodacom Bulls in Bloemfontein, in what will be the 100th time Clayton Blommetjies runs out in the famous white jersey.
The only change Hawies Fourie (head coach) made to his team was on the bench, where Jacques du Toit came in for Louis van der Westhuizen as the new replacement hooker.
"The Bulls will bring different challenges (to the Pumas) and we're expecting a very physical match," said Toyota Cheetahs assistant coach Corniel van Zyl.
Vodacom Bulls Director of Rugby, Jake White, has made five changes to his starting team for their visit to Bloemfontein, with Springbok No 8 Duane Vermeulen back to lead the men in blue.
White also decided to hand the exciting and hard-hitting inside centre Clinton Swart his Vodacom Bulls debut against the Free Staters, whom he represented a few seasons ago.
"We struggled to get going against the Griquas and we cannot afford the same against a strong Cheetahs team," said White.
The teams:
Toyota Cheetahs: 15 Clayton Blommetjies, 14 Malcolm Jaer, 13 Benhard Janse van Rensburg, 12 Frans Steyn, 11 Rosko Specman, 10 Tian Schoeman, 9 Ruan Pienaar (captain), 8 Jasper Wiese, 7 Junior Pokomela, 6 Andisa Ntsila, 5 Walt Steenkamp, 4 Carl Wegner, 3 Luan de Bruin, 2 Reinach Venter, 1 Charles Marais. Replacements: 16 Jacques du Toit, 17 Boan Venter, 18 Erich de Jager, 19 JP du Preez, 20 Aidon Davis, 21 Chris Massyn, 22 Tian Meyer, 23 William Small-Smith.
Vodacom Bulls: 15 Gio Aplon, 14 David Kriel, 13 Cornal Hendricks, 12 Clinton Swart, 11 Jade Stighling, 10 Morné Steyn, 9 Embrose Papier, 8 Duane Vermeulen (captain), 7 Arno Botha, 6 Marco van Staden, 5 Ruan Nortje, 4 Jason Jenkins, 3 Trevor Nyakane, 2 Johan Grobbelaar, 1 Jacques van Rooyen. Replacements: 16 Joe van Zyl, 17 Gerhard Steenekamp, 18 Mornay Smith, 19 Sintu Manjezi, 20 Nizaam Carr, 21 Ivan van Zyl, 22 Chris Smith, 23 Stedman Gans.
Match information – Toyota Cheetahs v Vodacom Bulls
Date: Friday, 16 October 2020
Time: 19h00
Venue: Toyota Stadium, Bloemfontein
Referee: Cwengile Jadezweni
Assistant Referees: Griffin Colby, Ben Crouse
Television Match Official: AJ Jacobs
TV: SuperSport Grandstand and Rugby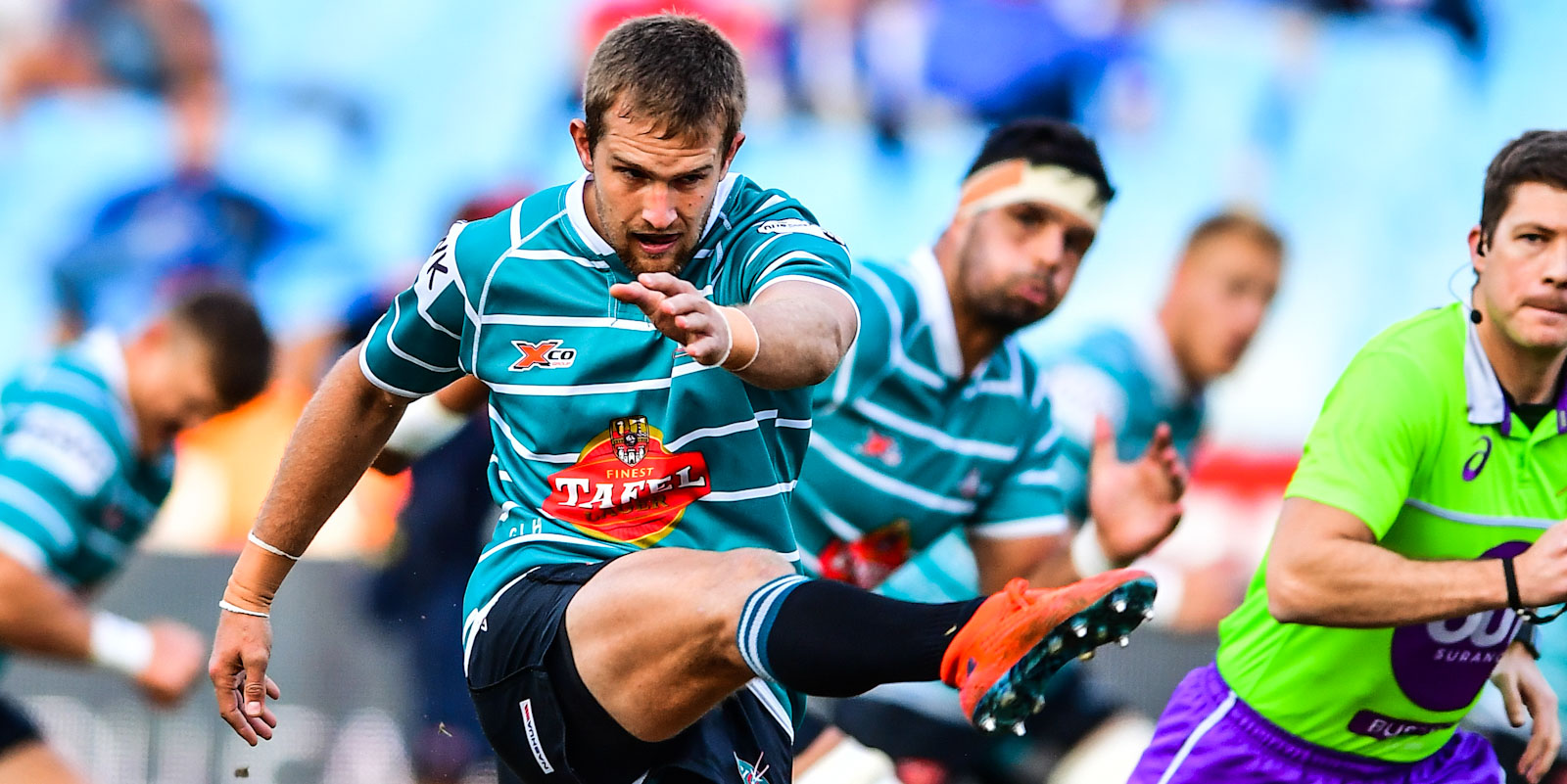 Tafel Lager Griquas unchanged for Phakisa Pumas visit
Tafel Lager Griquas will field an unchanged starting fifteen for their home match against the Phakisa Pumas on Saturday. Kick-off in Kimberley is at 16h30.
There are however two changes on the bench for the Peacock Blues' first home fixture of the new local competition, both of them amongst the forwards with the inclusion of Andrew Beerwinkel, a former Vodacom Bulls, Phakisa Pumas and Junior Springbok prop, and utility forward Ewan Coetzee.
Meanwhile, Phakisa Pumas coach Jimmy Stonehouse has made a bunch of changes to his side, as they will have to make do without two key players who are injured, Ryan Nell and Le Roux Roets.
The only players who will start again this week are Devon Williams (fullback), Wayne van der Bank (centre), Neil Maritz (left wing), Eddie Fouche (flyhalf), Ginter Smuts (scrumhalf), Willie Engelbrecht (flank), Ruan Kramer and Morgan Naude (both props).
The teams:
Tafel Lager Griquas: 15 Anthony Volmink, 14 Daniel Kasende, 13 Harlon Klaasen, 12 André Swarts, 11 James Verity-Amm, 10 George Whitehead (captain), 9 Zak Burger, 8 Niell Jordaan, 7 Stefan Willemse, 6 Carl Els, 5 Victor Sekekete, 4 Ian Groenewald, 3 John-Roy Jenkinson, 2 HJ Luus, 1 Mox Mxoli. Replacements (from): Alandre van Rooyen, Andrew Beerwinkel, Madot Mabokela, Adre Smith, Zandre Jordaan, Gideon van der Merwe, Ashon Davids, Berton Klaasen, Mzwanele Zito, Ewan Coetzee, Bjorn Basson.
Phakisa Pumas: 15 Devon Williams, 14 Etienne Taljaard, 13 Erich Cronje, 12 Wayne van der Bank, 11 Neil Maritz, 10 Eddie Fouche, 9 Ginter Smuts, 8 Jeandré Rudolph, 7 Willie Engelbrecht, 6 Francois Kleinhans, 5 Pieter Jansen van Vuren (captain), 4 Darrien Landsburg, 3 Ruan Kramer, 2 Simon Westraadt, 1 Morgan Naude. Replacements: 16 HP van Schoor, 17 Liam Hendricks, 18 Heath Backhouse, 19 Phumzile Maqondwana, 20 Dian Badenhorst, 21 Neil Marais, 22 Ali Mgijima, 23 Dewald Maritz.
Match information – Tafel Lager Griquas v Phakisa Pumas
Date: Saturday 17 October
Time: 16h30
Venue: Tafel Lager Park, Kimberley
Referee: AJ Jacobs
Assistant Referees: Griffin Colby, Ben Crouse
Television Match Official: Cwengile Jadezweni
TV: SuperSport Grandstand and Rugby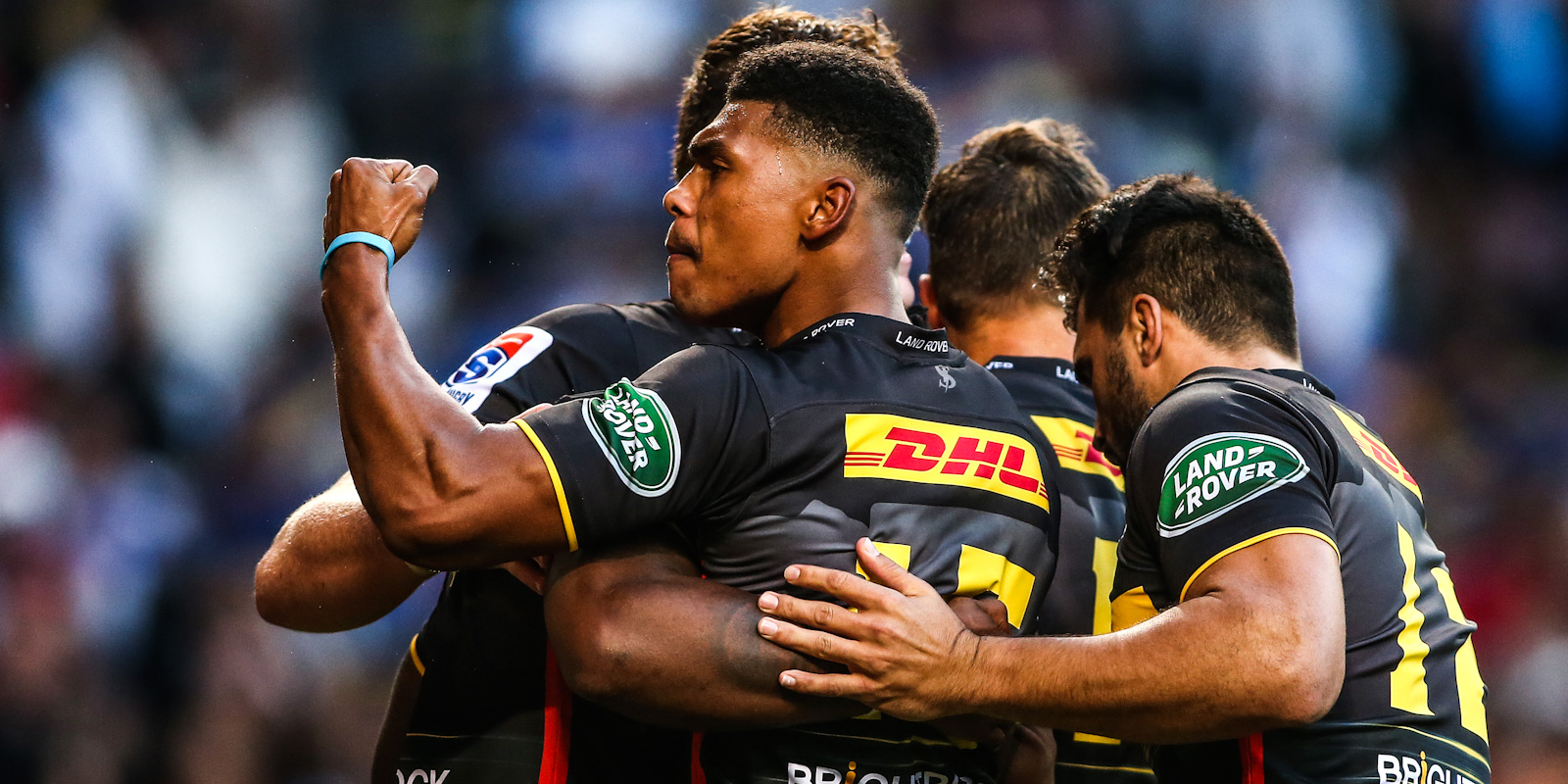 Seven Springboks to start for DHL Stormers against Emirates Lions
John Dobson (head coach) has included seven Springboks in the DHL Stormers starting line-up for their encounter with the Emirates Lions at DHL Newlands in Cape Town on Saturday.
There are just two changes to the starting line-up that did duty in the 34-21 victory against the Emirates Lions on Vodacom Super Fan Saturday at Loftus Versfeld at the start of the month, with fit-again wing Sergeal Petersen replacing the injured Seabelo Senatla, while Bongi Mbonambi starts at hooker with Scarra Ntubeni among the replacements.
"This is our first competitive match since March, so to say that we are looking forward to it would be an understatement," said Dobson.
Morne van den Berg has been named to replace the injured Dillon Smit at scrumhalf in the only change to the Emirates Lions starting line-up.
Van den Berg gets a deserved start following his solid performance last week as first-half replacement for Smit, who dislocated his shoulder and will most likely miss the remainder of the local season as a result of injury rehabilitation.
TEAM UPDATE: Willem Alberts was in close contact with a COVID-19 case and has gone into quarantine, although he was tested and cleared. He will be replaced by Ruben Schoeman in the starting line-up.
The teams:
DHL Stormers: 15 Warrick Gelant, 14 Sergeal Petersen, 13 Dan du Plessis, 12 Rikus Pretorius, 11 Leolin Zas, 10 Damian Willemse, 9 Herschel Jantjies, 8 Juarno Augustus, 7 Ernst van Rhyn, 6 Siya Kolisi (captain), 5 JD Schickerling, 4 Salmaan Moerat, 3 Frans Malherbe, 2 Bongi Mbonambi, 1 Steven Kitshoff. Replacements: 16 Scarra Ntubeni, 17 Leon Lyons, 18 Neethling Fouche, 19 Chris van Zyl, 20 Nama Xaba, 21 Paul de Wet, 22 Michal Haznar, 23 Tim Swiel.
Emirates Lions: 15 EW Viljoen; 14 Jamba Ulengo, 13 Burger Odendaal, 12 Dan Kriel, 11 Rabz Maxwane; 10 Elton Jantjies (captain), 9 Morné van den Berg; 8 Len Massyn, 7 Vincent Tshituka, 6 Jaco Kriel, 5 Marvin Orie, 4 Ruben Schoeman, 3 Carlu Sadie, 2 Jaco Visagie, 1 Sti Sithole. Replacements (from): Jan-Henning Campher, Dylan Smith, Wiehahn Herbst, Wilhelm van der Sluys, MJ Pelser, Hacjivah Dayimani, Ross Cronjé, Gianni Lombard, Wandisile Simelane, Ruan Dreyer.
Match information – DHL Stormers v Emirates Lions
Date: Saturday 17 October
Time: 19h00
Venue: DHL Newlands, Cape Town
Referee: Rasta Rasivhenge
Assistant Referees: Egon Seconds, Aimee Barrett-Theron
Television Match Official: Joey Klaaste-Salmans
TV: SuperSport Grandstand and Rugby