New Zealand won their second tournament in the series by claiming the crown in California and look set to finish top of the series (they are on 107 points), with the top four sides automatically qualifying for the Olympic Games in France in 2024.
Argentina, the losing finalists, moved into second place level on 86 points with South Africa, while Fiji, the current Olympic champions, moved into fourth place on 84 points after finishing third in the USA.
The Blitzboks lost both their fixtures, to Fiji (28-7) in the quarter-finals and Samoa (45-5) in the fifth-place semi-final, in a performance described by Springbok Sevens coach Sandile Ngcobo as unacceptable and completely devoid of effort.
To add to their woes, the Blitzboks suffered yet another spate of injuries during the tournament, limping off the Los Angeles pitch with only nine players fit to play.
Ngcobo did not mince his words about the performances on Sunday: "It was almost heart breaking for me to watch from the side-lines as there was no effort at all from the players, and that hurts as the badge that we play for does not deserve that, neither do our supporters or our country.
"It seemed that complacency crept in and that the guys were just going through the motions expecting things to happen, instead of going there and making it happen.
"A performance like this is disrespectful to our badge and to our country and we will have to have an extremely hard look at ourselves," added Ngcobo, who said he will also do some introspection.
"I will have to ask myself why and how we delivered such a poor performance and how can we fix that," he said. "Yes, we did play in the final in the previous tournament in Sydney, but that counted for nothing, we had to start at zero again, but we never did."
Ngcobo said there was no fight in his squad and that was most disappointing, especially against Samoa.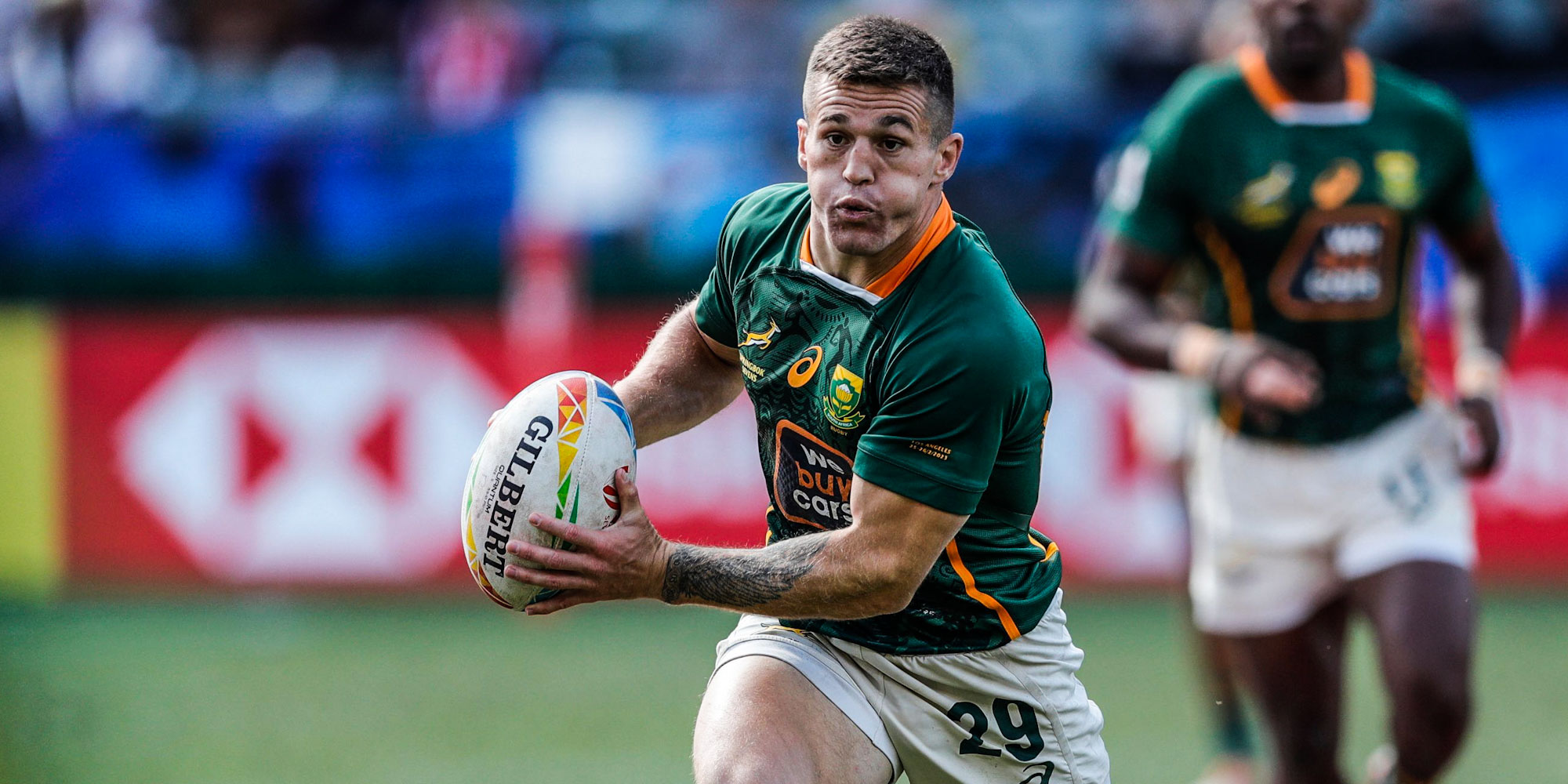 "In that last game against Samoa, they kept giving us possession (from restarts) and we kept giving it away and missing tackles," said Ngcobo.
"That was just a lack of effort and disrespect. The game for me is 20 percent physical and 80 percent mental and we just did not pitch mentally. The system deserves better, and we will have to regroup with Vancouver (HSBC Canada Sevens) only five days away."
On Sunday, the Blitzboks failed to get out of the starting blocks against both of their Pacific opponents.
In the quarter-finals, they allowed Fiji to jump into a 14-0 lead and with their attacking options all but eliminated due to a lack of possession, they could not put any scoreboard pressure on the Fijians.
Fiji scored two more in the second half, again with no reply from the Blitzboks, who could not get their hands on the ball to launch significant attacks and scoring opportunities. A late try by Ricardo Duarttee eased some pain, but the damage was done.
The match against Samoa proved an even bigger disappointment, as the men in blue completely dominated the match, scoring four tries in the first half and then three more in the second.
The match was an arm wrestle in the opening stanza. Samoa scored after five minutes and then twice in a minute, both from poor restart plays by the Blitzboks. To add to their misery, they threw an intercept pass early in the second half to concede a fifth try in eight minutes of play. There were two more to follow as the South African effort imploded.
There was scant reward at the end of play, with Travis Ismaiel scoring his first try in a Blitzbok jersey, but that achievement was overshadowed by a very disappointing effort in the previous 13 minutes of play.
Scoring summary – day two:
South Africa 7 (0), Fiji 28 (14)
South Africa – Try: Ricardo Duarttee. Conversion: Duarttee.
Fiji – Tries: Iowane Teba (2), Jerry Tuwai, Josua Vakurinabili. Conversions: Waisea Nacuqu (4).
South Africa 5 (0), Samoa 45 (26)
South Africa – Try: Travis Ismaiel.
Samoa – Tries: Taunuu Niulevaea, Paul Eti Slater, Owen Niue (2), Melani Matavao (2), Faafoi Falaniko.
HSBC World Rugby Sevens Series standings after six tournaments:
New Zealand 107
Argentina 86
South Africa 86
Fiji 84
Samoa 81
Australia 77
France 76
USA 69
Ireland 68
Great Britain 47