The World Rugby U20 Championship and U20 Trophy return for the first time since the pandemic hit nearly three years ago, with the tournaments to be hosted in South Africa – from 24 June to 14 July across three venues in the Western Cape – and Kenya respectively.
After three cancelled editions as a result of the COVID-19 pandemic between 2020 and 2022, rugby's two biggest U20 tournaments for men are returning in 2023 and will feature the world's best young talents in rugby's bicentenary year.
South Africa will stage the World Rugby U20 Championship for the second time after the successful 2012 event, when the Junior Springboks won the trophy on home soil. The tournament will be played over five match days in Stellenbosch, Paarl and Wellington, with the world's best 12 U20 teams staying in Cape Town.
The teams are divided into three pools as they aim to clinch the coveted title and succeed two-time defending champions France, while the team finishing in last place will be relegated to next year's World Rugby U20 Trophy. The Junior Boks will face Argentina, Italy and Georgia in Pool C.
Apart from the Junior Springboks and their three pool opponents, the other participating teams in the World Rugby U20 Championship are France, Wales, New Zealand and Japan in Pool A, and Australia, England, Ireland and Fiji in Pool B.
The age-grade tournaments are a key part of World Rugby's investment in increasing the competitiveness of global rugby by providing a meaningful pathway to the elite level for talented young players.
The showpiece tournaments, first held in 2008, have seen almost 1 500 players go on to make their test debut after playing on this stage, including 28 Rugby World Cup winners such as Springboks Handré Pollard, Steven Kitshoff and Pieter-Steph du Toit.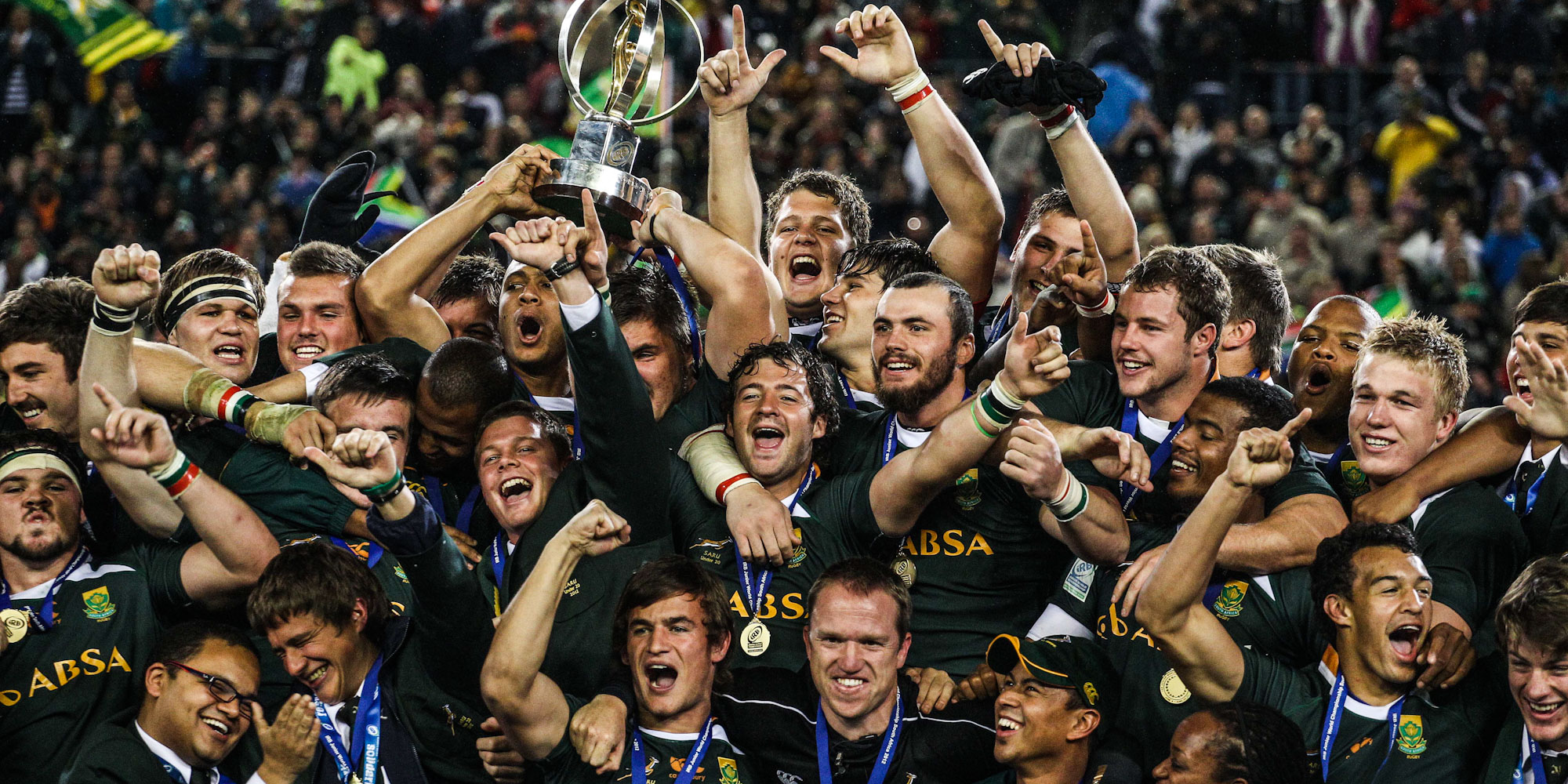 World Rugby Chairman, Sir Bill Beaumont said: "We are thrilled to unveil our two exciting hosts for the World Rugby U20 Championship and U20 Trophy taking place later this year. South Africa and Kenya will provide the perfect stage for the return of our flagship U20 competitions that play such a crucial role in the development of young talents within our unions.
"The U20 Championship and Trophy have been hugely popular since their inception 15 years ago and have proven successful with countless stars moving on to play test rugby and shine on the biggest stage and many of them will be on display when Rugby World Cup 2023 kicks off in September.
"Africa is a significant growth region for rugby, and I would like to thank our friends in South Africa and Kenya respectively for hosting in rugby's bicentenary year. We look forward to seeing the 20 teams inspiring the African continent with breath-taking action."
Mr Mark Alexander, President of SA Rugby, said they are excited and ready to host the next two World Rugby U20 Championships, starting with the 2023 edition in July.
"South Africa have a proud tradition and excellent track record of hosting world class events and we are ready to welcome the next generations of rugby's future to our shores in July, and again next year," said Mr Alexander.
"We have the infrastructure and proven expertise to deliver excellent rugby events and, combined with fantastic backing from our passionate supporters, I have no doubt we will deliver two more very successful U20 Championships."
The Junior Springboks won the 2012 Championship final against New Zealand, which was played in front of a tournament-record 35 000 spectators at Newlands in Cape Town.
WORLD RUGBY U20 CHAMPIONSHIP 2023
Pool A: France (1), Wales (6), New Zealand (7), Japan (12)
Pool B: Australia (2), England (5), Ireland (8), Fiji (11)
Pool C: South Africa (3), Argentina (4), Italy (9), Georgia (10)
Pool matches
Match day 1: Saturday 24 June
Match day 2: Thursday 29 June
Match day 3: Tuesday 4 July
Knock-out matches
Match day 4: Sunday 9 July
Match day 5 (final): Friday 14 July
Full match schedule: https://www.world.rugby/tournaments/u20
The story so far: https://www.world.rugby/news/778332/world-rugby-u20-championship-the-story-so-far