The Boks delivered a superb performance on attack and defence and will certainly draw a lot of confidence from the fact that they held their nerve in a tense final quarter against England when they were reduced to 14 men after replacement prop Thomas du Toit received a red card for a dangerous tackle.
"There are a lot of positives we can take from this tour," said Willemse, who chipped in with two well-taken drop goals to keep the Twickenham scoreboard ticking over.
"In the Ireland game we shot ourselves in the foot. We tried really hard, but we didn't capitalise on the possession and opportunities we had.
"The match against France was one of those where the bounce of the ball didn't go our way, but we held on with 13 men at the end. And in Italy everything came together, and it was great to build on that against England."
Mostert emphasised the importance of the depth the team was able to build on tour and throughout this season with the SA 'A' team in action and the Boks facing England without several players as the clash fell outside of the international Test window.
"It was difficult against Ireland," said Mostert, who was named Man of the Match at Twickenham.
"We walked away losing marginally and we also just lost out against France. But we are building the squad for next year and the depth is getting better with the younger guys coming through. So, we've learned a lot and hopefully we can start off next year well."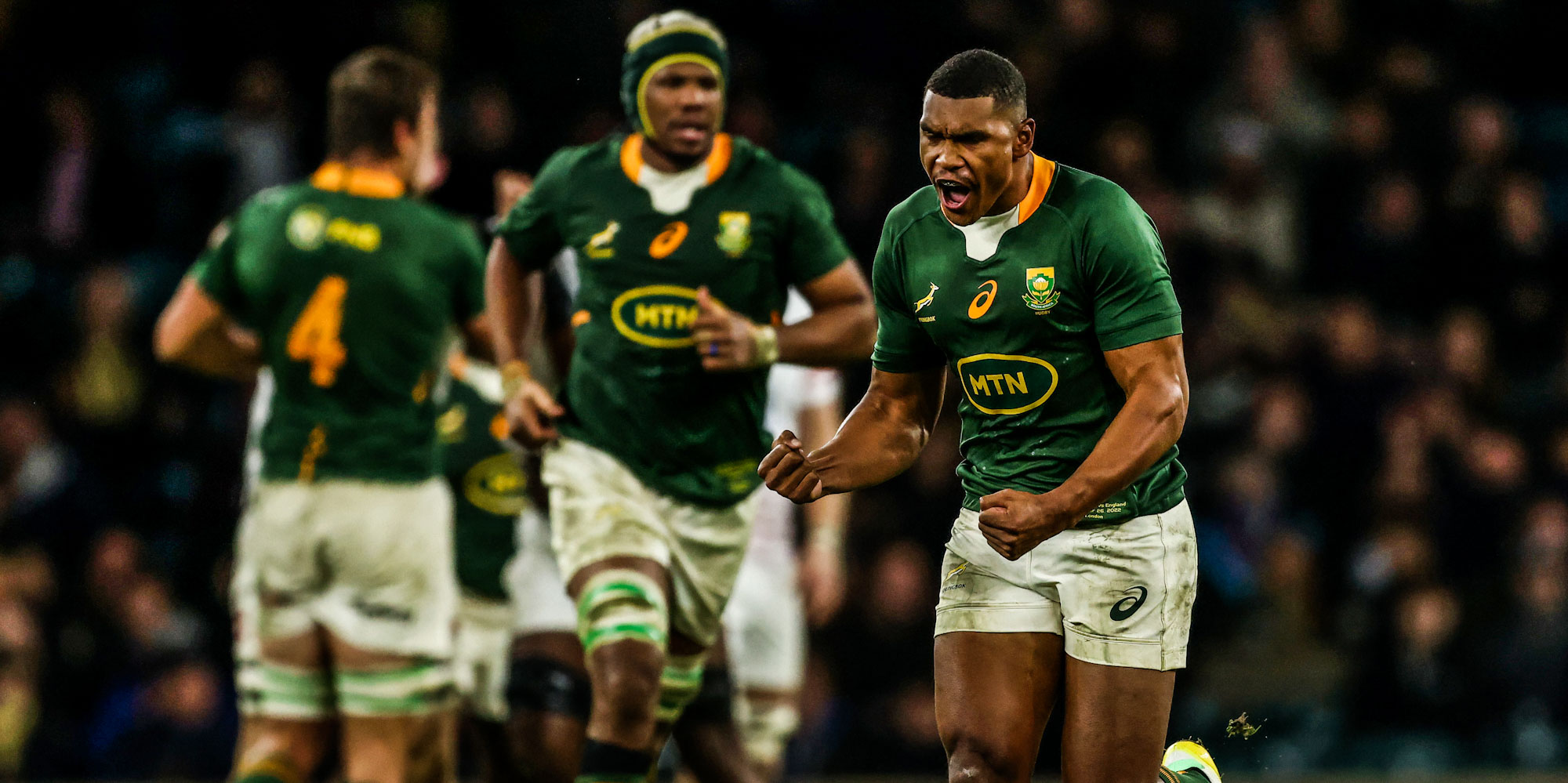 Willemse lauded the team for fighting until the end on tour despite having to overcome the massive disappointment of suffering defeats against Ireland and France and said: "We're obviously very happy with the win. It's been a bit up and down for us, with the first two results not going our way. But I'm proud of the boys.
"No-one complained. Everyone put down their heads and we went to Italy and did the job. We got some confidence out of that because we said as a group, we haven't won here in eight years, so it was very special for us."
Mostert added: "It's always an honour to play at a full Twickenham. We knew it was going to take a great comeback but well done to the boys for the great work after a hard training week."
Of his player of the match award, the never-say-die forward said: "That's just a bonus. I'm just glad the boys played well and to win. That was amazing."
Willemse also had moments of brilliance. Apart from his two crucial drop goals, he started the move with a brilliant run that set up Kurt-Lee Arendse's try, but he said both drops were a spur of the moment decisions.
"It wasn't planned," said Willemse.
"I just felt that we weren't getting much momentum as England defended really well in their 22, so I thought I'd take the chance and strike it down the middle. I'm just pleased I could contribute tonight."
Of the sterling performance from the Bok pack, which laid the foundation for the classy victory, Mostert said: "The forwards sat down on Monday and said if we want it to be a good week we have to stick together and give everything, and everyone really stepped up."