Both players are newbies in the Springbok set-up with Libbok having made his debut off the bench against France in Marseille last week, while Roos played his first and only Test against Wales in the Castle Lager Incoming Series in July, and both players were raring to go against Italy.
"It was a very special moment for me to make my Test debut," said Libbok.
"It was certainly one of the biggest moments in my life. It was an honour and a dream come true, and I'm grateful for the opportunity.
"Taking the field and getting my first taste of Test rugby was a fantastic feeling. Once I was on the field, I just wanted to get my hands on the ball and play. I feel exactly the same going into this match, so I'm really looking forward to it."
Libbok has been named as one of only two backs on the replacements bench with scrumhalf Cobus Reinach thanks to his versatility – a role he is keen to take on for the Boks: "I can play flyhalf, fullback and centre, so I will play wherever the team need me."
Roos, who has been patiently waiting in the wings and taking in as much as possible during his time with the national squad, was equally pleased about the prospect of earning his second Test cap.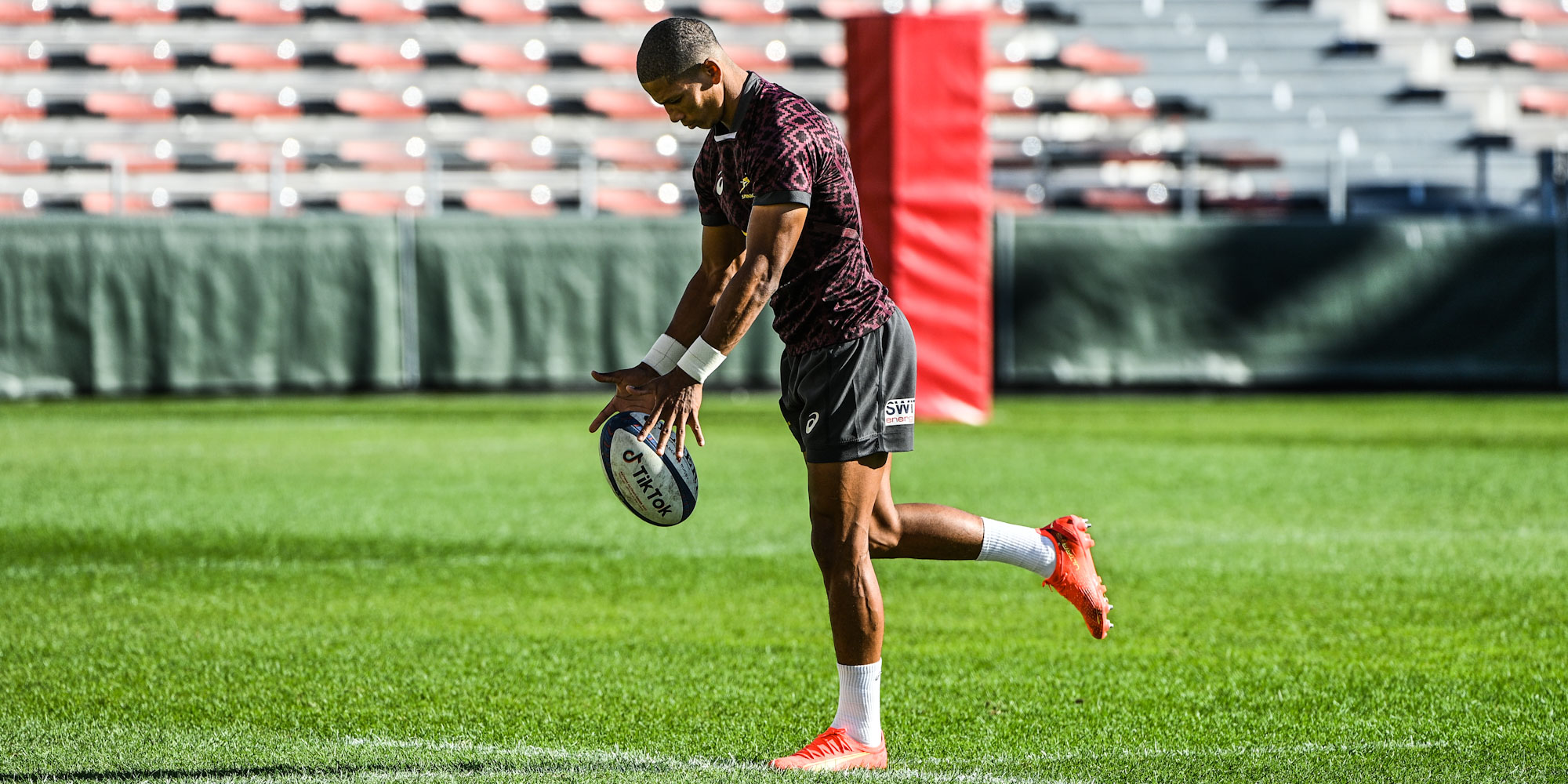 "I'm very excited about this opportunity, so much so that I am struggling to sleep at night," said Roos.
"It has been a while since I last played a Test, so I really want to bring energy and a presence off the bench. I won't do anything differently I just want to play my game.
"The last time I got a chance to play was against Wales, so one learns to appreciate it, and when you get the opportunity to play it is even more special."
Roos added: "I've been learning a lot from Jasper and Kwagga and I am trying to take everything in. The nice thing about this environment is that it is competitive, but we help one another."
Both players expected a massive challenge from Italy, who come off a morale boosting 30-29 victory against Australia, while they beat Samoa by 49-17 the previous weekend.
"They come off two good wins and they are on a roll, so we know we are going to face a very tough team," said Libbok.
"That said, we have prepared well this week and there is a good atmosphere in the camp, so we are looking forward to the challenge on Saturday."
Roos shared these sentiments: "Italy are a good team, and they will back themselves going into this match after putting up a good performance last week (against Australia)."
The Springboks finished up their last big training session on Wednesday and will have Thursday off to rest before wrapping up their preparations on Friday with their captain's run.