The Springbok Women, leading 6-5 at the break of their first test match of two in the Japan Rugby Challenge Series, faltered late and allowed the hosts to gain a twelve-point margin in the second half without being able to reply.
Japan scored a try in the first half to take the lead, but two penalty goals by Libbie Janse van Rensburg edged her side ahead at the break. The second half was equally tight, but the humid conditions took the sting out of the South African legs and allowed Japan to score a second try and kick a penalty to secure the win.
"We certainly had our moments, and this is one that got away," said Raubenheimer. "I cannot fault the effort of our players, but that is one of three principles we apply to our team. The others are skill and knowledge, and we were not as good in those as in the effort stakes. We created more than enough chances to score tries, which was pleasing, but did not convert them, which is frustrating."
The Japan side started strongly and dominated the first ten minutes to score, but after that it was all South Africa. The Bok Women had good possession and territory and often worked themselves into good positions, but then faltered in the final execution.
"I think we overplayed at times," said Raubenheimer. "The forwards laid a good foundation, but when we breached the line, we tended to be too conservative."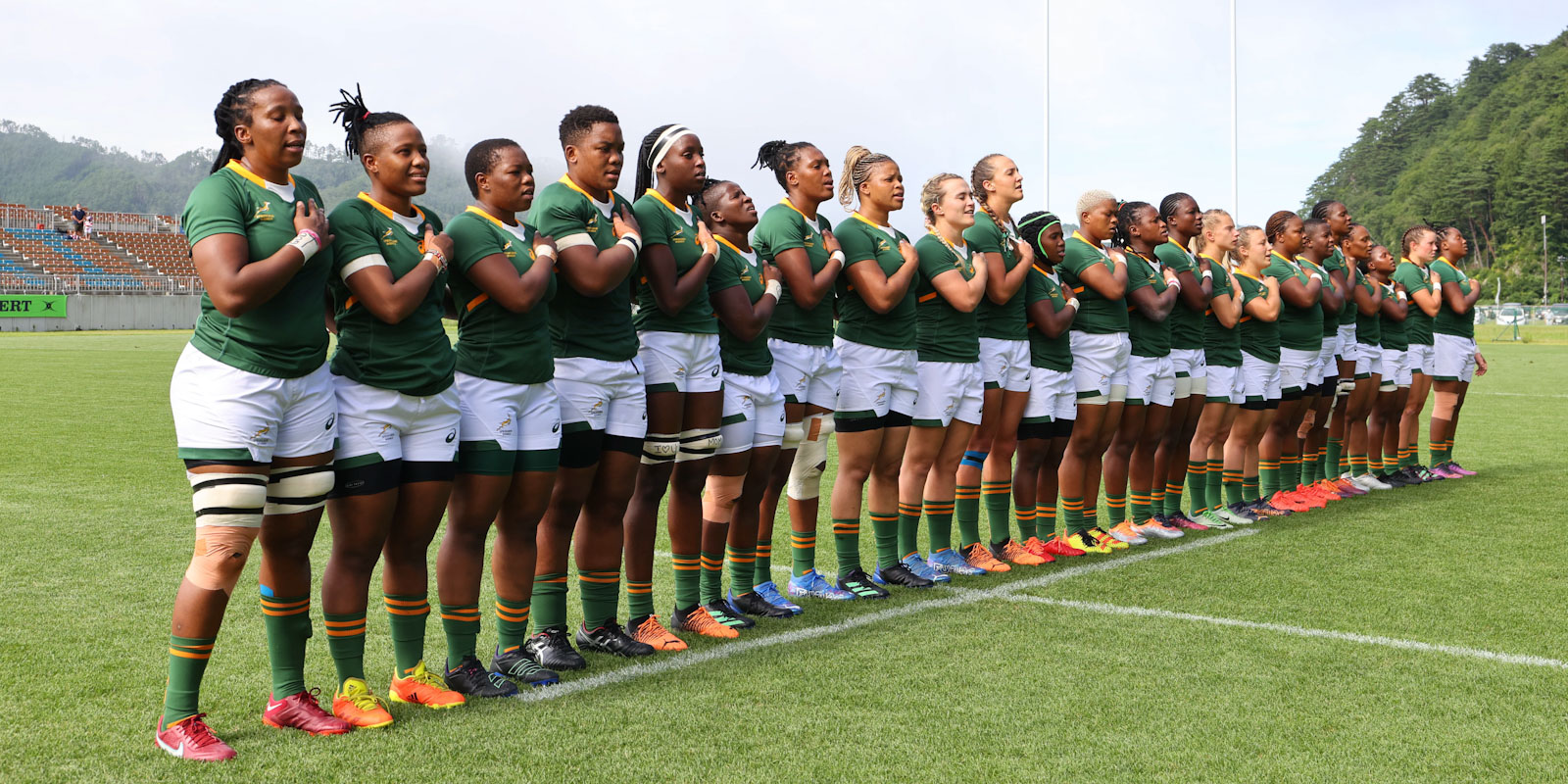 The domination he referred to, led to Japan conceding several penalties, two of which flyhalf Libbie Janse van Rensburg converted into points to edge her side ahead.
The Women Boks also kicked to the corner for an attacking lineout, but lost the ball, and the pivot pushed a third penalty to the right from a straightforward position. That gave the Japanese a lifeline and they grabbed it with both hands in the second half.
The hosts scored a converted try from a maul halfway through the second half which gave them the lead again and kicked another penalty goal to extend their lead.
The South Africans did not concede though and continued to attack, only to be thwarted by sloppy finishing, much to Raubenheimer's dismay, but the coach was still confident of overturning the result when the two sides meet next Saturday in Kumagaya Rugby Stadium in Saitama.
"That is the nice part of a two-test series, we go again next weekend," said Raubenheimer.
"I know we will be better for it, and I am sure Japan will be too. We had to overcome a long trip and very humid condition out there today, so will be in better shape next weekend. It was part of the reason why we toured here, to get the players to understand jet lag and humid conditions.
"I think they responded well and with regards to the bigger picture, the Rugby World Cup, we took a step forward today and will hopefully do so again next weekend. We have a couple of things we will work on this week and come back stronger in Kumagaya."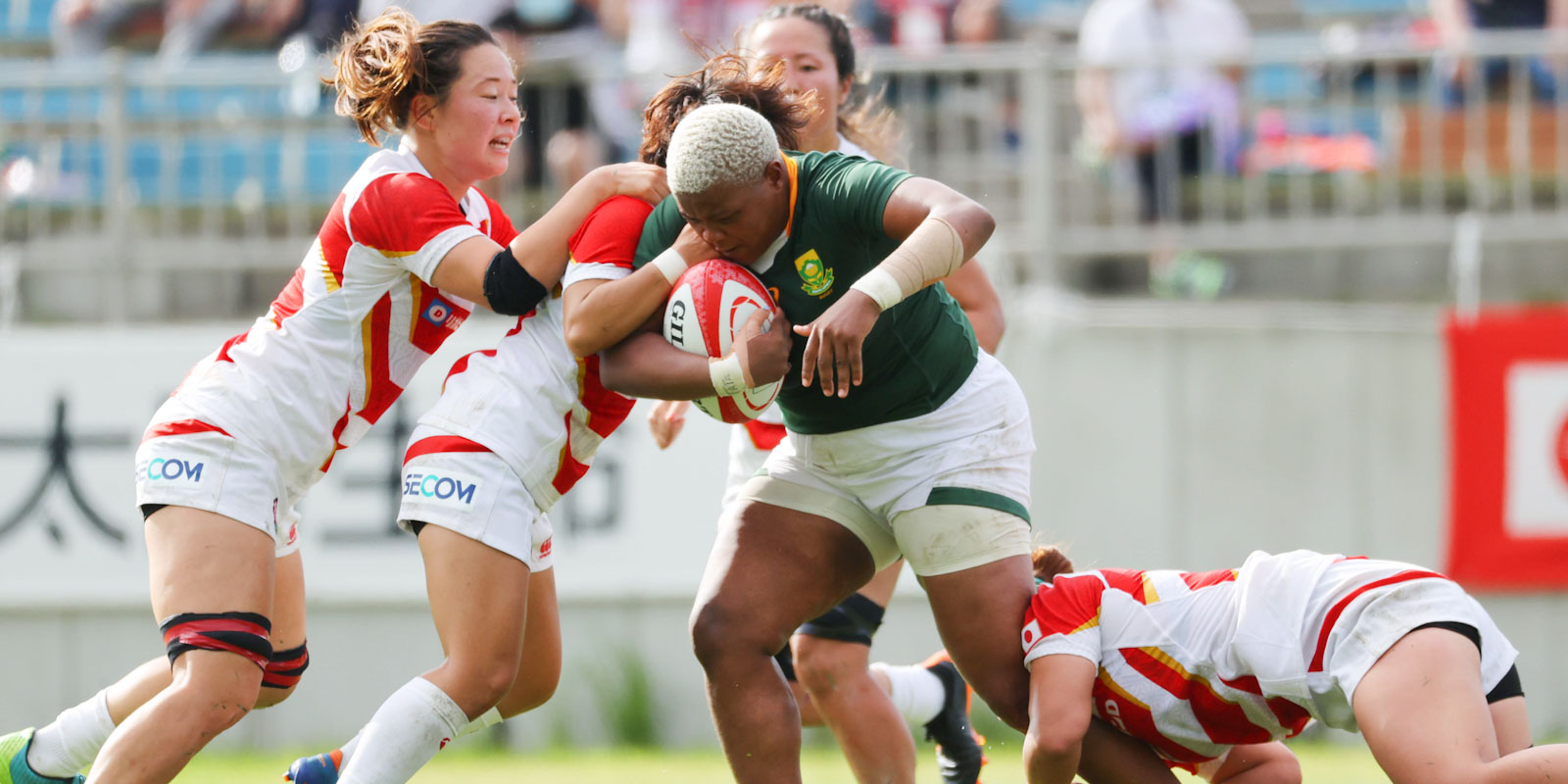 The test saw EP Queens prop Monica Mazibukwana and scrumhalf Rumandi Potgieter earning first test caps and the Eastern Cape player described it as "a wonderful feeling".
"I knew my chance would come. I was ready when the manager called me to get ready and it worked out just as I hoped – starting with a scrum. I wanted to prove something and then I got awarded a scrum penalty, I was smiling and very happy," said Mazibukwana.
"In 2019 I ruptured my ACL when I was playing for a SA XV's team against Spain and since that day, I've wanted to come back strong and play for the Women Boks. So, in that regard, I am very pleased that my hard work has been rewarded.
"It was a good day for me. Yes, we lost but we never surrendered and just made mistakes at the wrong time when on attack. It is all stuff we can fix before next week," she added.
Scorers:
South Africa 6 (6) - Penalty goals: Libbie Janse van Rensburg (2).
Japan 15 (5) - Tries: Seina Saito (2). Conversion: Minori Yamamoto. Penalty goal: Yamamoto.