For Booi, who will captain the side for the sixth time in her Test career, the opening session need to lay down a solid marker for the team, but more importantly, after 80 minutes it needs to show the Springbok Women where they are in their progressive curve towards the Rugby World Cup in New Zealand in October this year.
The lock said they cannot afford a poor start and play catch-up rugby, as happened when they were in action against France and Wales in November last year.
"I would like to believe that we have shown good progress since that tour and improving all the time during our camps in 2022," said Booi.
"The matches against Zimbabwe and Namibia did show that we have the ability to score lots of tries if given the opportunity, but against Japan, we will be looking to show that our defence will be up to scratch as well. In order for us to do that, we will need to play our style and our game by being very physical and dictate the pace of the game."
Booi backs her pack to produce what is needed in the first clash between the Bok Women and the Sakura and feels their physicality can help them conquer the leading team in the Far East.
"We have a strong set-piece, and our scrum will give us confidence, of that I am sure," she said. "The trick for us will be to make sure our lineout drives and plays from there remain structured and if we manage to stick to those processes that looked good in training, we will put ourselves in a good position."
South Africa are ranked 13th in World Rugby's rankings, with Japan at 12th, and the visitors need to beat their hosts by 15 points or more to overhaul them, but that is not the main focus for her team, Booi said: "We are preparing for the Rugby World Cup and these matches are part of the journey towards New Zealand. Although we are well-prepared, Japan will give us a reality check to see where we measure up and where not."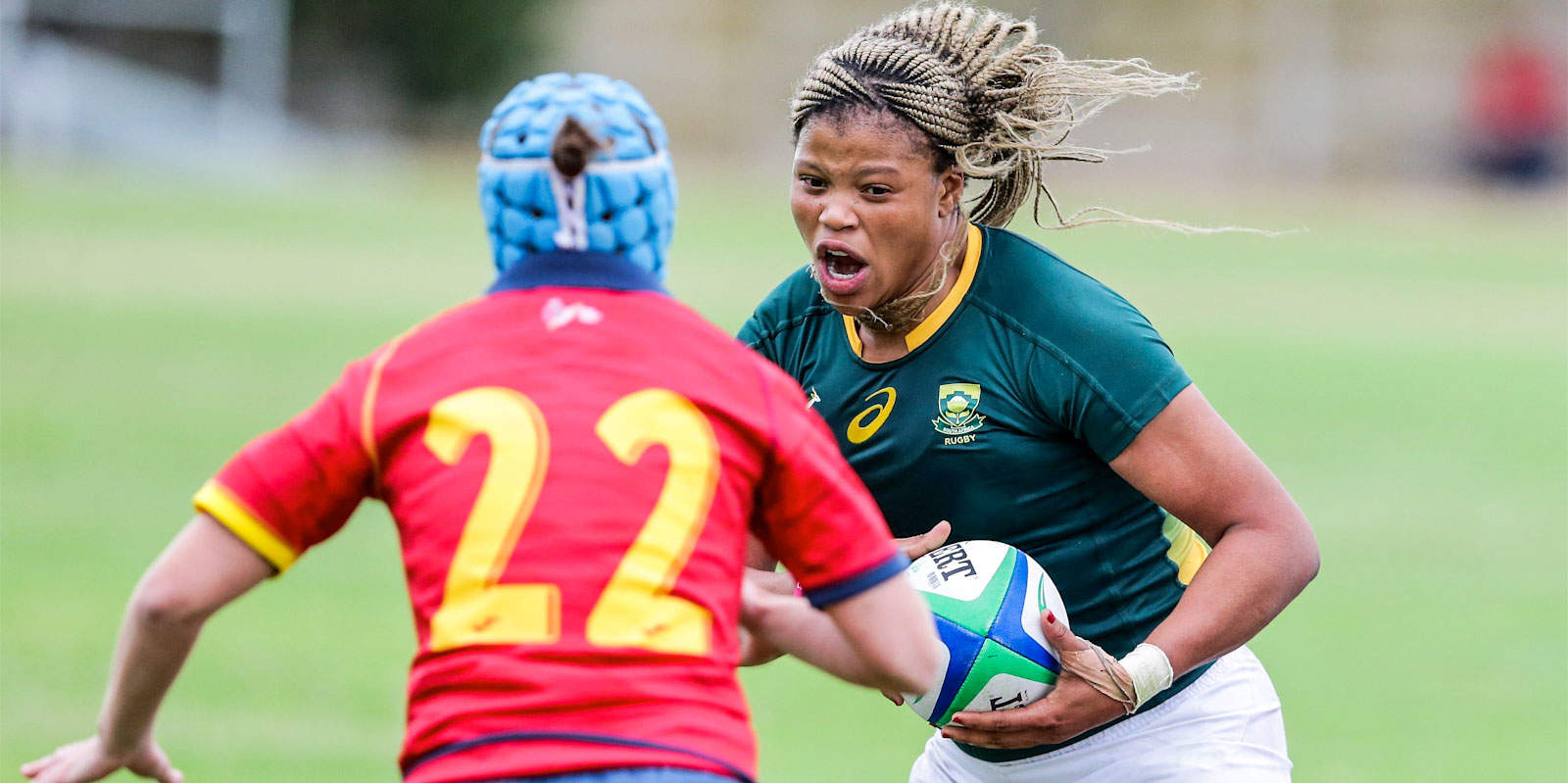 Two players who are keen to measure their current status in Test rugby will be No 8 Azesa Hele and scrumhalf Rumandi Potgieter, who will earn her first cap for her country. Hele will play international rugby for the first time since 2019, while Potgieter will become the 157th Springbok Women's player donning the green and gold in a test match, which will be the Sakura's first test on home soil since July 2017.
For Hele, or 'Blommie' as she is called by her teammates, the three-year absence from the game was unexpected and she can't wait to be back playing for her country: "I was not expecting to be away from this team I hold so dear for that long a period. Just thinking about the fact that I last played in 2019 and will return only now makes my heart beats faster.
"No one could have seen the postponement of rugby during the pandemic and when we restarted, I picked up a very serious knee injury. That injury made me stronger mentally and thanks to our excellent rehabilitation team, I think I am stronger physically as well," said Hele.
"The road to recovery was a lonely one at times. I had weekly drives from Hermanus to Stellenbosch to do my rehab and at times it did get to me as rugby is a team sport after all and I was missing the sisterhood amongst the team.
"But it will be all worth it tomorrow when I run onto the field. I am keen to see where I am at now. I was in top form when I last played and I would like to believe that I am coming back even stronger. 'Blommie' is a beast now," she added with a huge smile.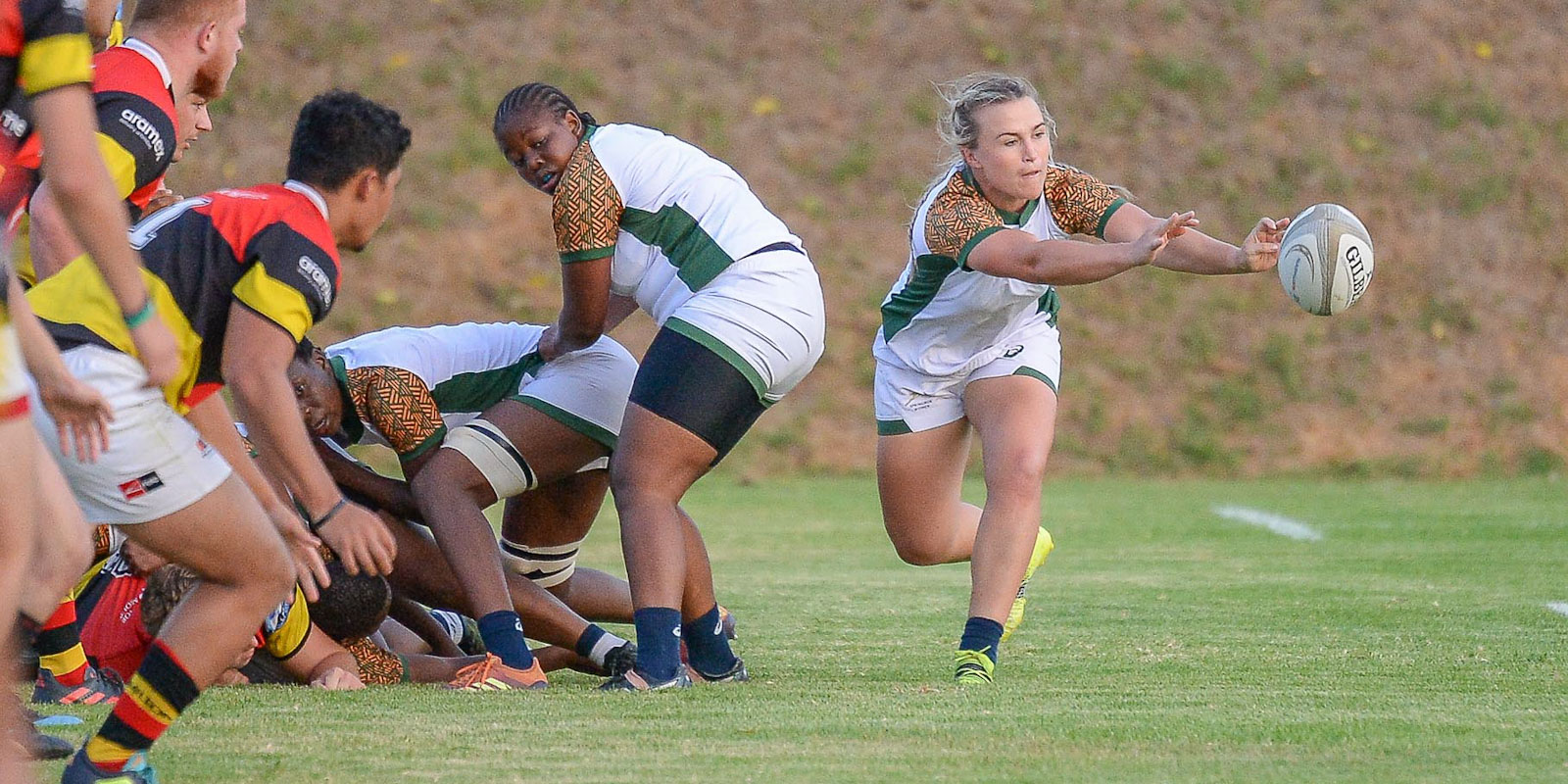 Talking about smiles, Potgieter has not stopped doing that since being told that Iwate will be place where she will earn that much desired and dreamt about Test cap.
The scrumhalf did play for the Springbok Women last year during their November tour to Europe, with games against England Under-20 and Barbarians on her resume, but tomorrow's match jersey will be pretty special, she said.
"The dream was to wear that very first jersey, with all the details printed on the side of it, the opponent, the venue, the date – it is going to be a very special day for me," said Potgieter.
"I think the fact that we are playing in Japan for the first time and against them for the first time compensates for not making your debut in front of family and friends. We will be making history here and I will be part of that; what an honour it will be. After this I will be a Springbok, part of a select few."
Potgieter said playing with Libbie Janse van Rensburg, her provincial halfback partner from the Blue Bulls, will help calm the nerves: "We understand each other quite well on the field and that will help a lot. I hope to bring some energy with me. I like organising defences, so hopefully I will be adding value in that role as well."
Match details: Japan v South Africa
Venue: Kamaishi Unosumai Memorial Stadium, Iwate
Kick-off: 07h45 (SA time)
Referee: Amber McLachlan (Australia)
TV: SuperSport 211