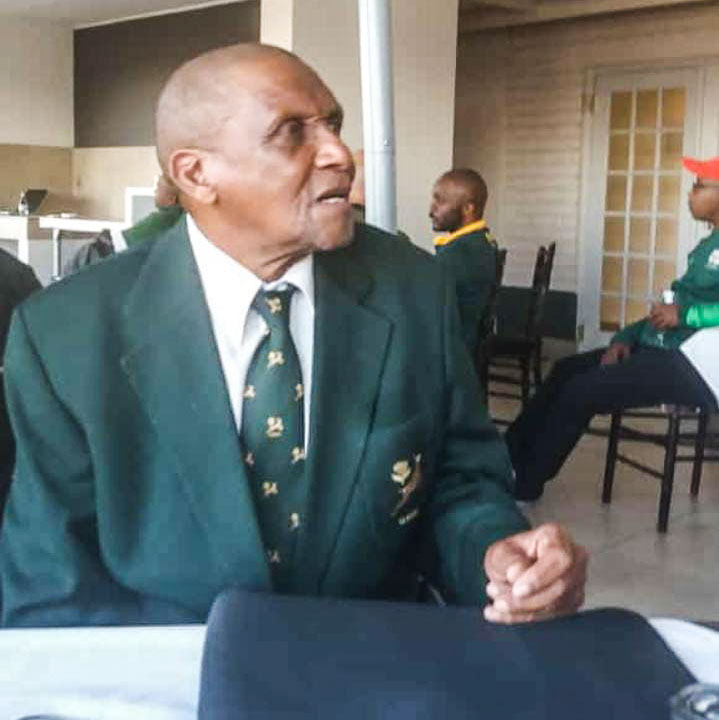 Mr Hini, who started playing rugby at the age of 20 in 1956, represented Eastern Province in 1959 and he also played for the South African African Rugby Board – also known as the Black Springboks – at centre, making his debut for the national side at the age of 23, playing alongside greats such as Eric Majola, Norman Ntshinga and Philton Kona.
His club was Uitenhage Swallows Rugby Club which he dearly loved. In 1972, at the 50th anniversary of Swallows, Mr Hini retired from rugby at the age of 36 years old.
"Sammy will be remembered as someone who was a staunch advocate for education through sport," said Mr Alexander.
"He is described as a loving family man, who was very supportive of his children, and he also was the biggest cheerleader to his grandchildren.
"He always put his family first and like his son, Siyolo, said, he taught them humility.
"We honour his memory as someone who played rugby at the highest level, at a time when recognition to players from certain backgrounds was not a given, but he worked hard and achieved national honours.
"Our thoughts are with his family in this very difficult time, may his soul rest in peace."
Mr Hini is described as a very reserved and laid-back person, who always reminded his children of the greatest heights that discipline when always applied could take them. He leaves behind his wife and six children.
His funeral will take place on Tuesday, 5 July, at the Ethiopian Episcopal Church in Matanzima Street, Kwanobuhle. The service will start at 09h00.