The South Africans finished ahead of Spain and England, both core teams on the 2022 World Series, and that was exactly what Springbok Women's Sevens coach, Paul Delport, had hoped for.
"We came here – our first World Series tournament since the 2019 Cape Town Sevens – hoping to knock a core team over and finish at least 10th of the 12 teams participating," said Delport.
"We managed that when we beat Spain yesterday and although we disappointed ourselves in our effort against Scotland today, we return to South Africa with our objectives reached.
"We came to learn from the best teams in the world and we did by playing Australia, USA and Fiji in the pool, before really focussing on beating Spain. It is a pity we came up short against the Scots, but they just wanted it more today.
"We did well on day one against the World Series winners, Australia, and especially against USA. The match against Fiji was always one for building depth in our squad and we targeted Spain and got that win that created such positive energy in the team.
"This was a good opportunity for us to see where we are. We are very much a work in progress and in certain areas a lot more work needs to be put in place. Our decision-making was not always the best, but playing with seven debutants on this level does make it tough on the players.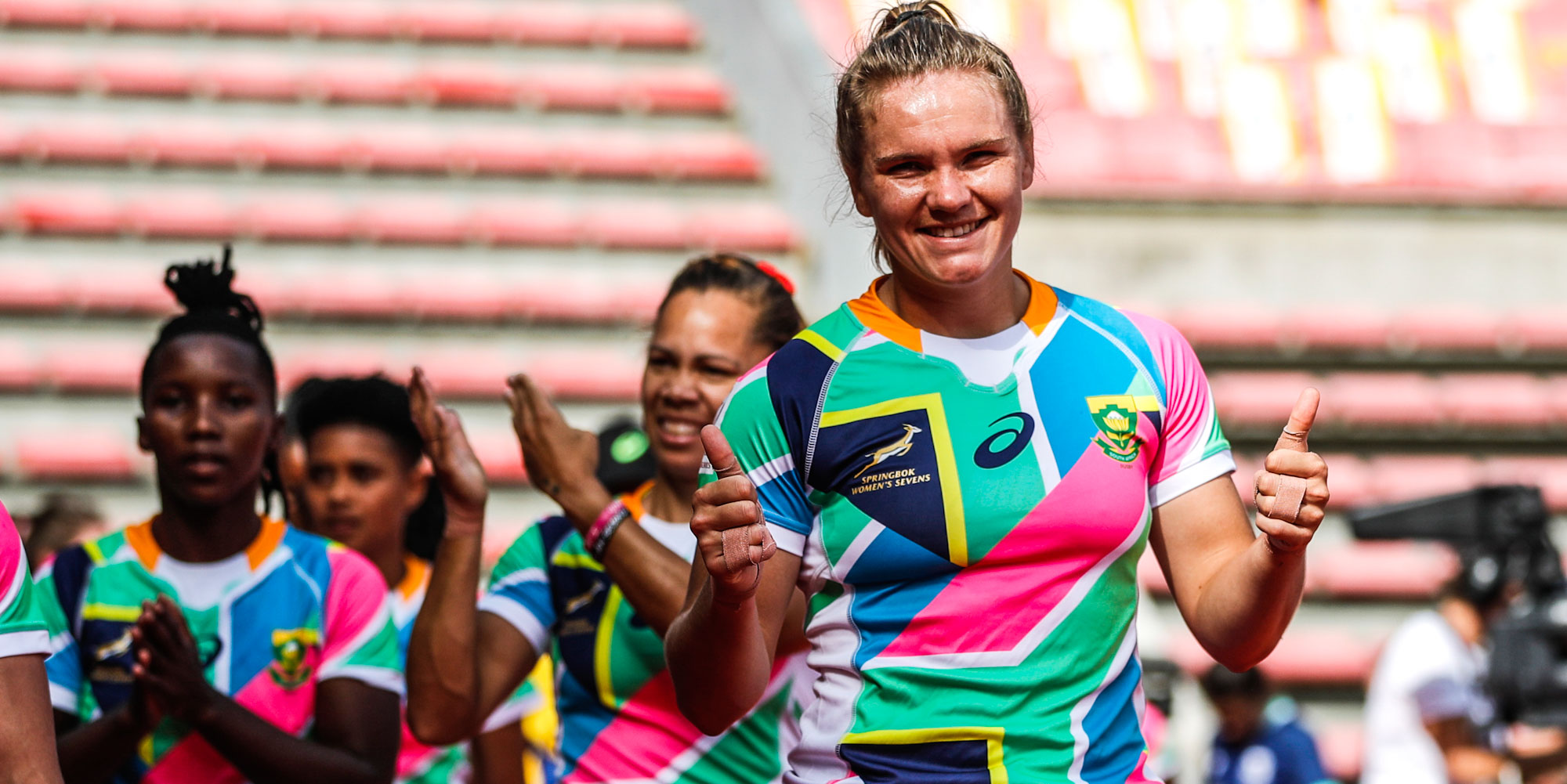 "That said, we showed we can score tries if we stick to our attacking structures and that will certainly be one of the positives for us. It would be great if we can retain these players for next month's Commonwealth Games, where we will not only compete against Australia and Fiji again, but also New Zealand and Canada. It would be ideal if we can take some of the momentum gained here into that tournament," added Delport.
Team captain Sizophila Solontsi said the players will all be better for this experience.
"We will definitely be better after this," said Solontsi.
"We want to thank World Rugby for giving us this opportunity to play against the best teams in the world and to measure ourselves against them.
"We learned valuable lessons against the three top teams in our pool and when our attack started to get to grips with the intensity of the World Series, we actually scored tries as well. That was extremely rewarding and proved to us that we have the abilities."
Solontsi said the Africa Cup Sevens in Tunisia – where they won last month – was the first objective for the season and playing at World Series level was another: "We wanted to experience the intensity and skill levels and this will help us going into the future and the remaining tournaments for the year."
Against Scotland, who scored after a minute of play, Zintle Mpupha, got the first South African try two minutes later. When Ayanda Malinga crossed the Scottish line for her second try of the tournament, South Africa took the lead for the first time.
Scotland scored before the break to regain a 12-10 lead at the break. The second half was highlighted by two tries, one early and the other late in the half and both scored by Scotland.
Nadine Roos (16) was the leading South African points' scorer, followed by Malinga (10).