The South Africans had to dig deep to clinch the final more than a minute into injury time when Eloise Webb's try sealed the win as they beat Madagascar by 15-14 in Monastir on Saturday.
"Luckily, there were no mirrors around, so I cannot see how much I have aged during that match," Delport joked.
"We really made it hard for ourselves, but you have to give credit to the team for their fight and resolve. They did not stop until they got the ball over the line for the winning try.
"We must give massive credit to Madagascar, who really gave a spirited performance in this tournament. They will give their opponents a lot of trouble in the Rugby World Cup Sevens in Cape Town later this year," Delport predicted.
Delport said that the return to international competition was great for his players, but it also provided them with a timely reality check: "The standard was much higher than in 2019, when we last played in this tournament, but it also revealed how much work we need to do as a group.
"We have not played for two and a half years, and it showed. You can train as much as you like, but playing in tournaments remains the best way to improve and develop. Luckily for us, we are playing in the HSBC France Sevens in Toulouse in three weeks' time, so we can continue with this learning curve."
The tournament in France will perk them up for the Commonwealth Games in July, the benefit of being continental champions.
"We came here with that aim, so that was achieved," said Delport.
"We played in the 2018 Commonwealth Games and did not perform at all, so we are looking forward to improving on the showing we had four years ago. That tournament will again add valuable game time for us as a group and help us build on our game as we head to the Rugby World Cup Sevens in Cape Town later this year."
Springbok Women's Sevens captain Sizophila Solontsi echoed that sentiment.
"This was great, it is money in the bank for us – we can use the good from this tournament to build on and improve and make sure we do not repeat those mistakes that were holding us back," said Solontsi.
"It is a busy time for our group and that is great. Each month will bring fresh challenges. We cleared the first hurdle, now we can prepare for Toulouse in May."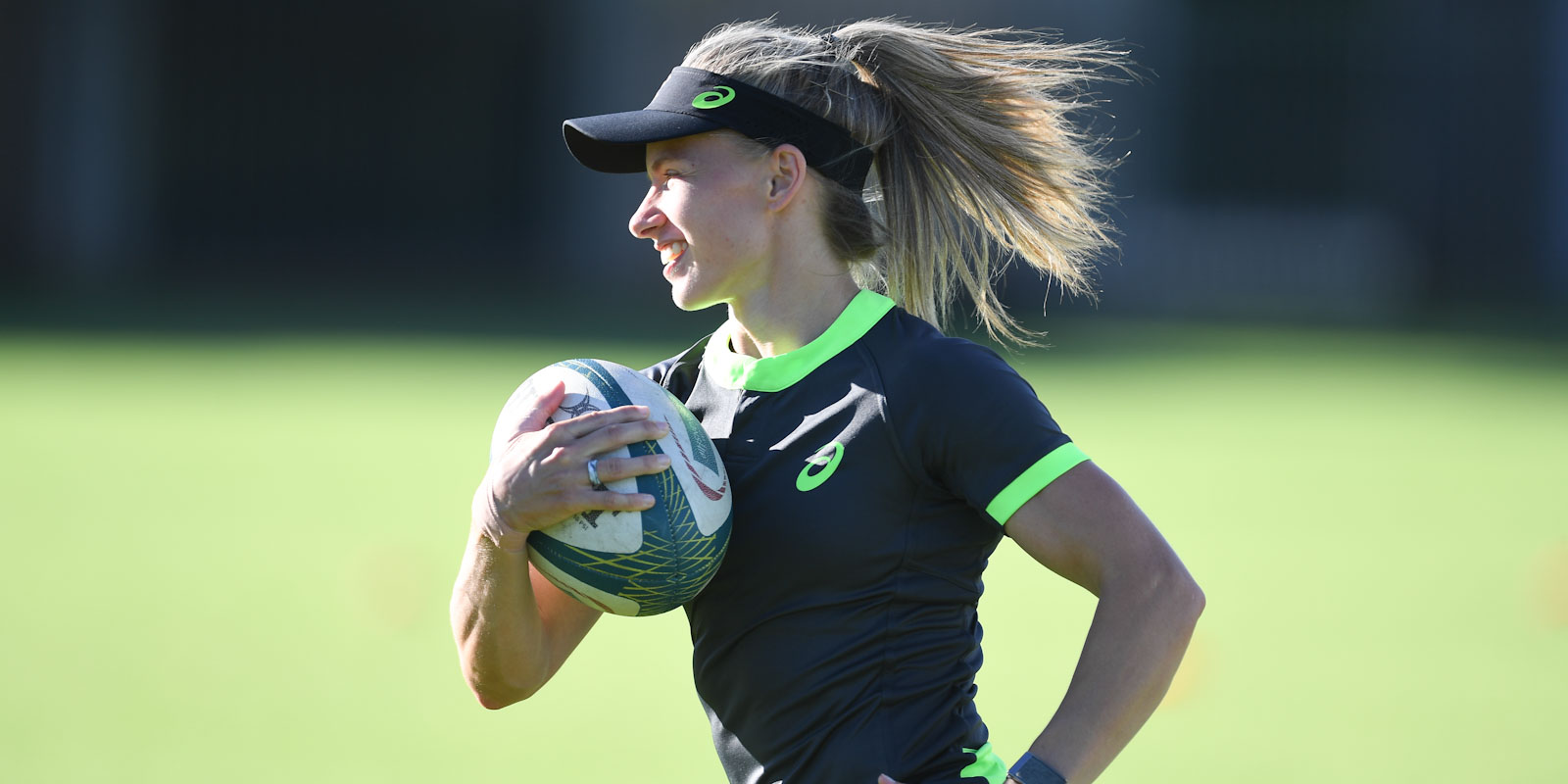 For Nadine Roos, who scored five tries and kicked five conversions for 35 points during the tournament, the victory was extremely rewarding.
"We made it hard for ourselves and we needed some cool heads of the experienced players to pull it through, but we came here to win, so that is a great feeling," said Roos.
"The younger and more experienced players did not always find each other on the field, so that is something we can work on, but that will come with time.
"The aim was to qualify for the Commonwealth Games, and we did, which is great for our programme. It adds another tournament to our calendar and gives us more time on the field to prepare for the Rugby World Cup Sevens in September."
Leading points-scorers:
35: Nadine Roos (five tries, five conversions)
15: Rights Mkhari, Anacadia Minnaar, Lusanda Dumke (three each)