The Boks came back from a nine-point deficit in a see-sawing match to justify their belief that they were doing many things right and that the margins in the defeats to Australia and New Zealand earlier in the competition reflected that.
"When the top three sides in the world play each other, you expect close margins," said Nienaber.
"We were 20 seconds away from winning in that first game against Australia and two minutes away from victory against New Zealand last weekend.
"This time around, we got the crucial points in the last play of the match, that is how tight it was. There was a lot of noise from the outside and some justified critical comments amongst that.
"But the players never stopped working hard, going through the processes, doing the reviews, making new plans. So, I am pretty pleased for them."
Nienaber applauded the other teams in the Castle Lager Rugby Championship: "This is such a great competition to play in and we are so happy to be back playing it, after we lost out in 2020.
"The different playing styles and mentalities from our SANZAAR opponents makes every match a challenging one.
"Everyone brings a different risk appetite to the game. It is great for us to play these pressure cooker games as it gives you good exposure to what you can expect in a Rugby World Cup. There are good learnings in there," Nienaber added.
The Bok coach admitted that one of those learnings – a better use of his substitutes – made a difference in victory over the All Blacks.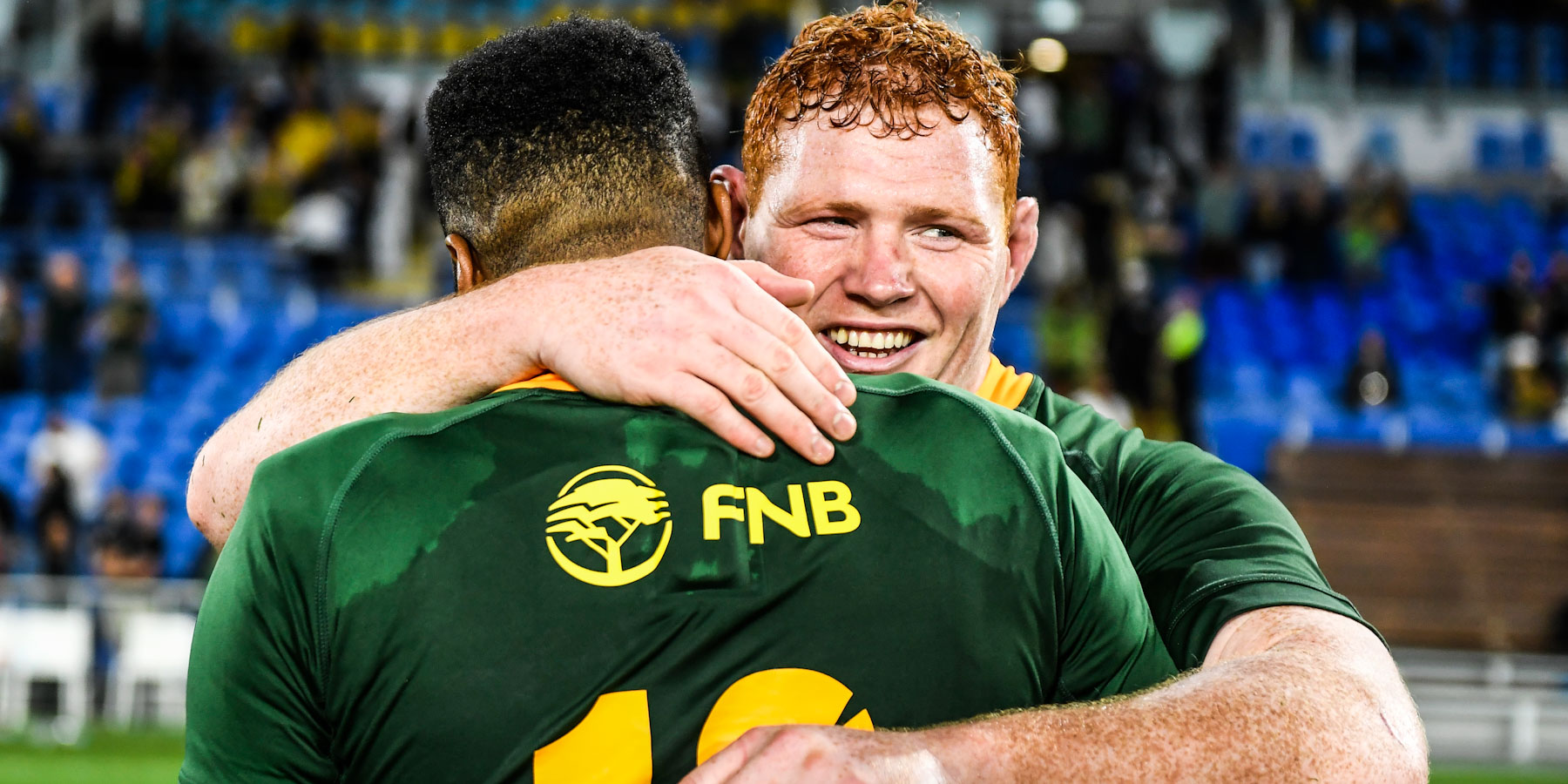 Nienaber replaced the whole front row after 38 minutes and started the second half with Frans Steyn at fullback. He also gave Elton Jantjies a solid run with the left-footer rewarding him with well-taken drop goal – his first in green and gold – and the match-winning penalty goal.
"As I mentioned last week, I wanted to use Elton, but then had the injury to Marco van Staden which prevented that as we might have finished the game with 14 players [if Van Staden's injury worsened]," said Nienaber.
"This time I decided to use them much earlier and I think we were doing much better today in that regard.
"Elton was awesome when he came on, and Frans Steyn was brilliant. Willie did some good things, and did make some mistakes, but I wanted to bring in Frans for the 50/22 kicks. He trained well with us and did very well when called upon."
Nienaber also explained why he replaced the front row before the halftime whistle.
"We see them as a combination and the minutes played will never be the same. The moment we felt the first group has done their job; we will bring on the second group," he said.
"Today they emptied their tanks after 38 minutes and I replaced them when they did their job. After last week, I decided we should make use of our subs and I thought they were all excellent tonight."
The Springboks carried the ball more than in the previous week's two-point loss to New Zealand, but, according to Nienaber, it was because the team were offered more space by the All Blacks than last week.
"You can play only what is offered and where there are spaces," he said.
"They dropped back a bit this time around and we had more space to keep the ball. We are looking for the balance between our running game and kicking game.
"We had opportunities last week which we did not use well, this time around it was better. The truth of the matter is, we are not yet where we were as a team in 2019, not playing in 2020 has affected us, but we are growing and getting back to that standard. The November tour will be another opportunity to grow as a team."
The Springboks paly Wales (6 November), Scotland (13 November) and England (20 November) to end the international season.