Wallaby flyhalf Quade Cooper kicked a penalty goal after the hooter to hand his team a 28-26 victory in Gold Coast last Sunday, and Kwagga Smith said while the Boks were under no illusions about the challenge this weekend, they were determined to bounce back strongly.
"We felt disappointed after last week's game – we could have closed it out in the end, but we let the opportunity slip," said Smith.
"We had other opportunities in the match too, but there are a few things that let us down. That said, we are ready for this week, we know it's going to be challenging, but we like it tough, and we are looking forward to what lies ahead."
Trevor Nyakane, who will start at loosehead prop on Saturday, said the defeat, and especially the scrum penalties they conceded, had "hurt" the Bok pack, are that they need to come back stronger at the Suncorp Stadium.
"It hurt us as a pack – it doesn't matter where or how it happens, for us, we always scrum to be dominant," said Nyakane.
"Whether that's a scrum on the halfway line or our own five-metre line, we always strive to be dominant and get 100% scrums. It was tough to see that.
"We as a team know we have to come back, look at those pictures and try to understand what happened. We have looked at those images and it's deep in our hearts; it's sore, it's buried in the back of our minds.
"We know what they are capable of. We know that they will come at us much harder than they did last week, so we are prepared for that. We know it's not just going to be a walkover. We always say we need to start with momentum and end with momentum. That applies to the set piece. We will be doing all we can to be as dominant as we can."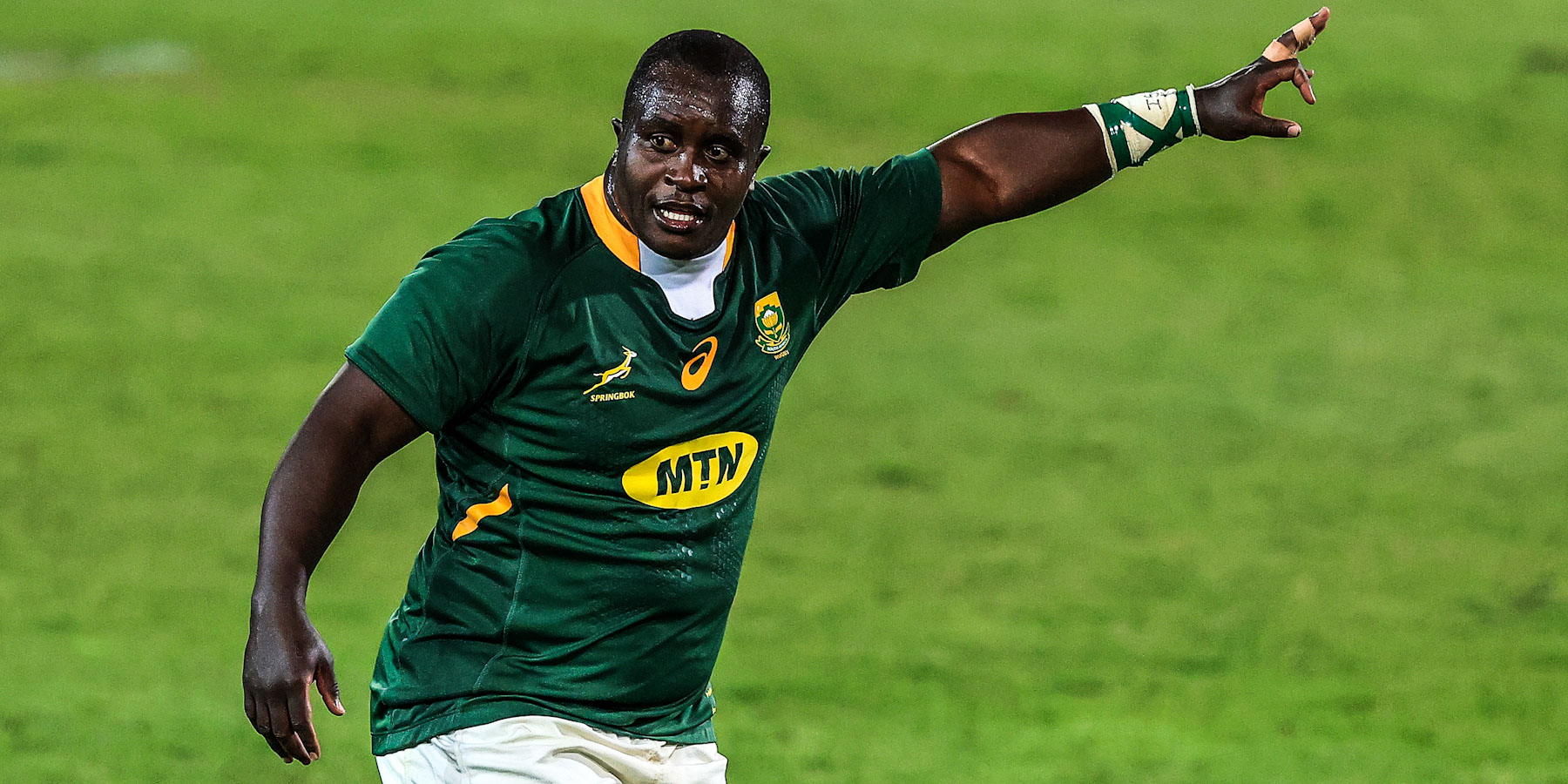 While the Boks did well in the set pieces, they were not flawless – South Africa won 83% of their scrums and 92.3% of their lineouts – and that is another area where Nyakane feels they can do better.
"Look, the set piece is always something we are trying to improve on," Nyakane said.
"Obviously, there were a few technical things that happened. There were a few things that we worked on during this week. I think we have managed to tick those boxes. With the things that went wrong, we will never be happy with that, but they were small things that we needed to fix.
"We can't point out any single person and say that person did this wrong. It's the whole group, it's the whole pack that's on the field. We have worked really hard this week, so we are looking forward to this challenge. It's going to be a battle, but we like it tough. We will go hard at them but we know they will also do the same."
With the bench again containing six forwards, three of whom are loose forwards, Smith expected the Bok replacements to play a key role in the latter stages of the match and said: "Our job remains the same, and that is to bring energy into the forward pack because we are a few loose forwards among the replacements.
"This allows the players starting to give everything knowing that we can come on and maintain that energy and ensure that everything is functioning, as well as to work hard on our defensive structure."
With another enthusiastic crowed expected at the Suncorp Stadium on Saturday, Smith admitted that while it was a different experience for the players after playing in empty stadiums for the last season in South Africa, it was something to look forward to.
"It's almost strange to say we have to adapt to playing in front of fans because we are not used to that anymore," said Smith.
"But it was exciting. There were a few South Africans in the crowd as well, which was good for the team and the players, and we are looking forward to experiencing that this weekend again."
When quizzed about the possibility of playing in the backline if the need arose given the fact that there were only two backs amongst the replacements, Smith said while it was unlikely, he would be able to rise to the challenge.
"[Playing in the backline] would probably be a last resort if something big happens in the game, but if I had to, I'd probably be able to cover wing or centre," said the former Blitzbok star.
"In fact, I made my Carling Currie Cup debut on the wing. With this team, if I had to slot into the backline, they would probably make it easy for me."
The Springboks had Thursday off to rest after two hard days of training and will return to the field on Friday for their captains run to put the final building blocks in place for Saturday's showdown, which kicks off at 17h05 (09h05 SA time).