For Am, however, there is still work to be done and he is determined to keep growing in his role and improving in his partnership with De Allende, in line with the team's constant need to progress.
While Am was delighted with how the Boks have grown as a unit, he said there was a deep desire among the players and the team to keep building.
The outside centre, who will earn his 20th Test cap this weekend, spoke at a media conference at the team hotel near Brisbane, where the players are hard at work preparing Sunday's Castle Lager Rugby Championship clash against the Wallabies in Gold Coast.
Jean de Villiers and Jaque Fourie's 29 Tests together in the midfield is the most for South Africa, but Am and De Allende will move into third spot when they start next to each other for the 16th time this weekend, with De Wet Barry and Marius Joubert (18 Tests as centre combination) still in front of them.
"We have been blessed to have great players in South Africa, specifically among the centres and backline players," said Am.
"In our generation we are taking over that responsibility and I think we are doing a fairly good job, although we definitely strive to do better and do well at all times.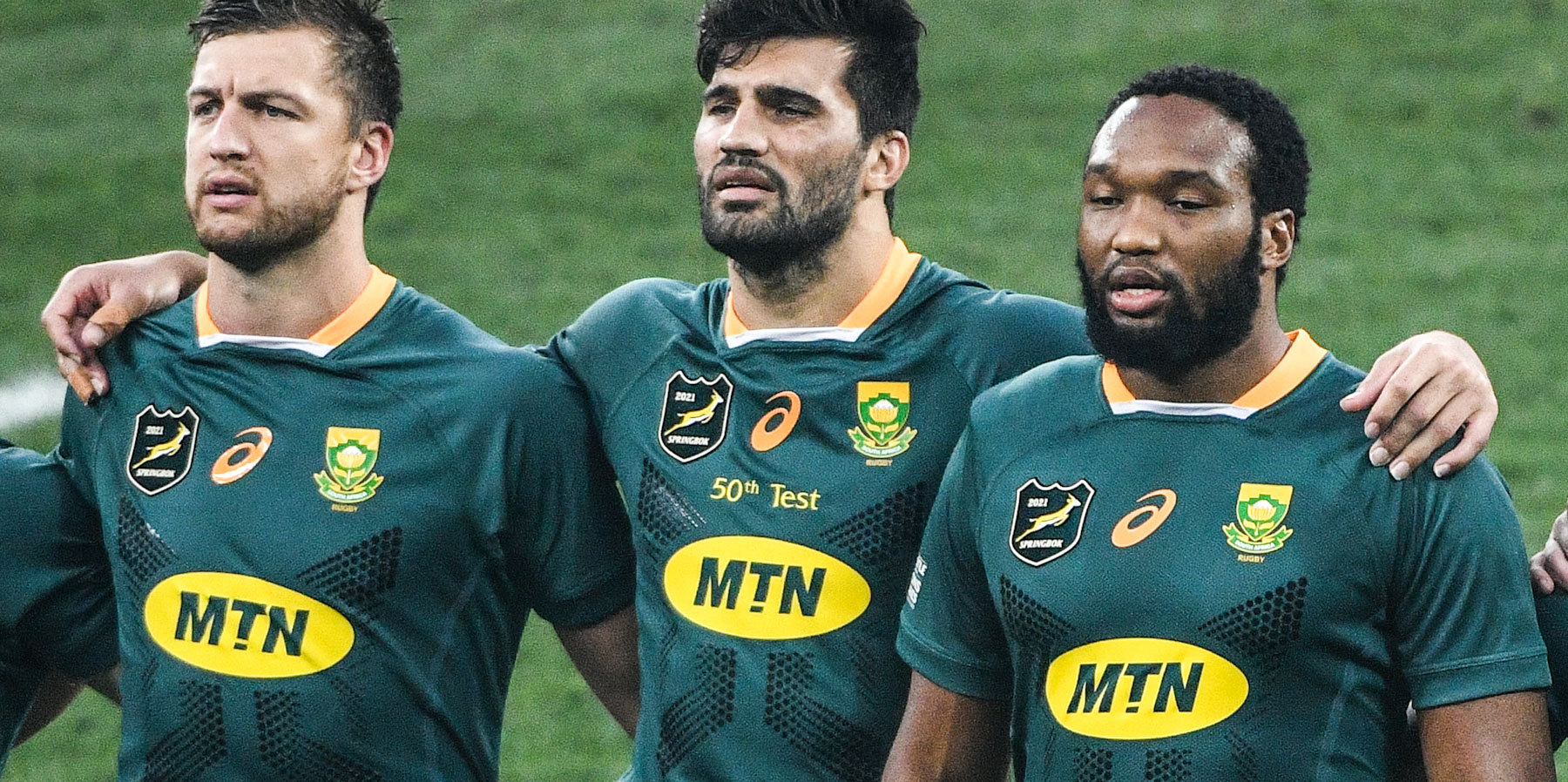 "I've been playing with Damian for just over two years, and we've gotten to learn and feed off each other.
"One of the key things for us is to try to give our best for the team, and this approach has been working well because we are aligned as a side and know what we are good at and what we need to work on, which has really kept us on our toes."
Commenting on the team's progress, the hard-running centre, who has scored four tries in his 19 Tests, said: "Ever since we started our conditioning camp in Bloemfontein (in June) we've looked forward to playing for the country, so it has been good to playing Test matches again.
"My role in the team is to bring my best at all times, and I think as a side we have managed to build on where we left off in the Rugby World Cup. We are in good spirits and that gives opportunities for every individual to showcase their performances."
Despite Wallabies coach Dave Rennie's squad featuring a balance of youth and experience and the home side coming off a disappointing Bledisloe Cup campaign against the All Blacks, Am expected a challenging Test on Sunday.
"Australia have a balanced side with some experienced players and a couple of new guys in the group, but that means nothing because one must never underestimate your opponent," he said.
"They have been playing good rugby and they have been unfortunate not to get the results, so from our side we are preparing as well as possible to come out on top this weekend."
The match kicks off at 20h05 (12h05 SA time) and will be broadcast live on SuperSport.