Cronje's team completed a clean sweep, beating Uruguay, Georgia and Argentina (twice) to finish the Series – played at Markötter Stadium in Stellenbosch and Newlands in Cape Town over the last two weeks – undefeated.
Cronje believes this clean sweep in their four matches was down to the never-say-die attitude of the players in the squad, and he added that their three-month journey was one full of rewards and development as a squad.
"We had our backs against the wall a couple of times, but we responded every time and refused to give up. That was a very rewarding feeling," the No 8 said before the players departed back to their home unions.
"There were a couple of highlights, no doubt. I think the first one was when we were told that the repeated bleep tests we did at six o'clock in the mornings were a thing of the past," Cronje said with a smile.
"Playing for you country and everything associated with that made this a memorable journey for all of us. Everyone wanted to play for the Junior Springboks and every time we did so, it was with massive pride and honour.
"For me personally, our blazer presentation was a huge moment, because then you realise that your dreams had come true."
Cronje applauded the players for becoming a close-knit group before they finally became a team.
"That was very rewarding, to experience that moment where you realise that we became one squad with one vision and one purpose. None of us will forget this wonderful journey we shared," he said.
The Junior Boks dominated the standings with their four wins. They only conceded three tries, while  Argentina (10), Uruguay (15) and Georgia (22) all suffered from the attacking prowess of the South Africans, who scored 18 tries in their four matches.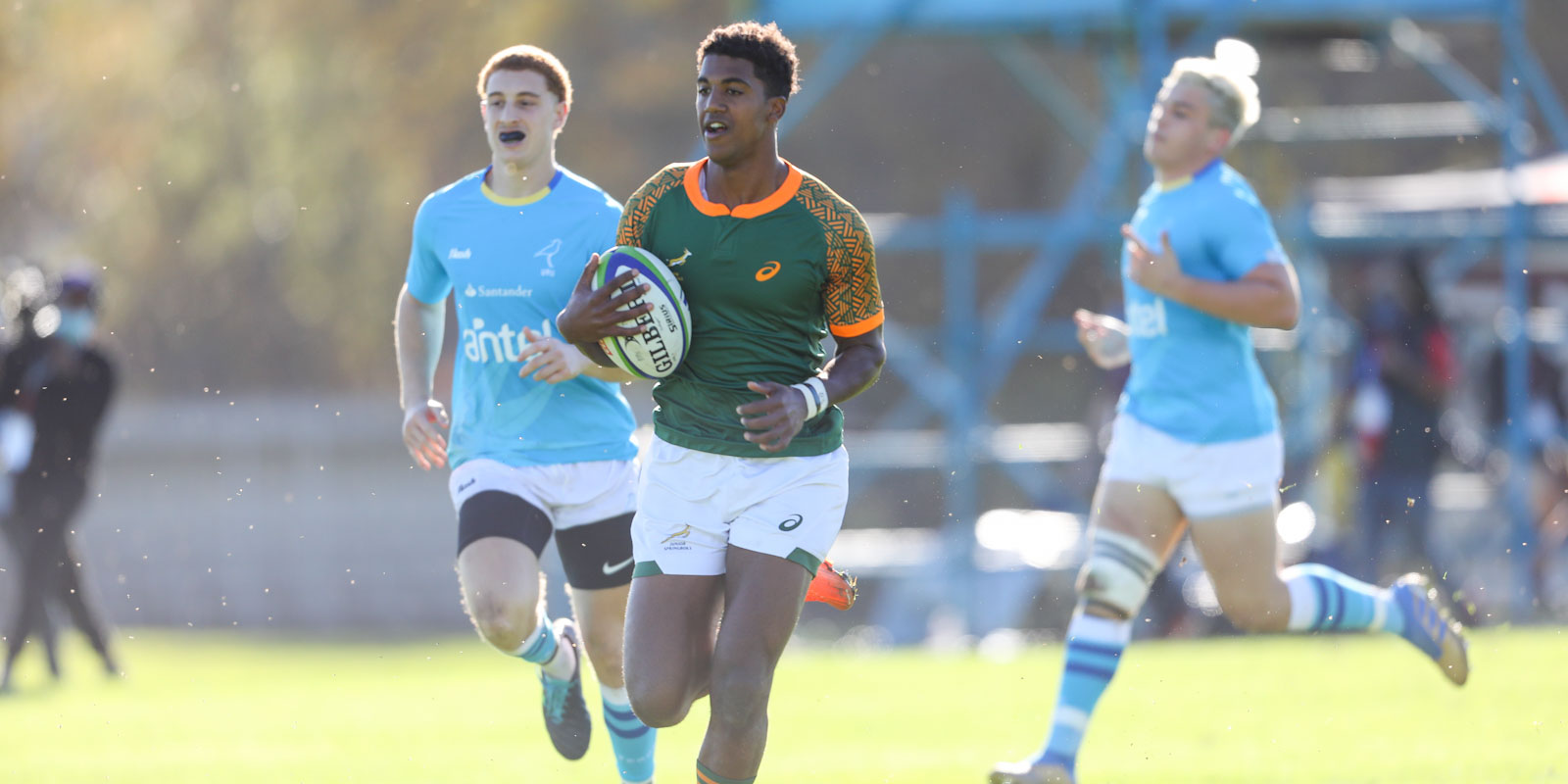 Selected stats at the completion of the U20 International Series:
Most points:
63 - Ramiro Waisberg (Argentina)
20 - Henco van Wyk, Canan Moodie (both South Africa), Bautista Bernasconi (Argentina)
18 - Jordan Hendrikse (South Africa)
15 - Andre-Hugo Venter (South Africa)
Most tries:
4 - Henco van Wyk, Canan Moodie (both South Africa), Bautista Bernasconi (Argentina)
3 - Andre-Hugo Venter (South Africa)
2 - George Cronje, Bobby Alexander (both South Africa), Giorgi Maisuradze (Georgia)