The match - which kicks off at 19h00 and will be broadcast live on SuperSport - will mark the Springboks' first international since winning the Rugby World Cup in Japan in 2019 and will represent an important stepping stone in the team's preparations for the forthcoming Castle Lager Lions Series.
"As a team, this is what we love doing and it is a privilege for us, so we give everything everyday, and we do everything as well as we can," said Kolisi, who will earn his 51st Test cap when he runs onto the park.
"What we do sometimes makes people smile and it gives them hope. Some of us have our own stories, and there are people who relate to it, and that gives them hope.
"We'd like to put a smile on people's faces because many (South Africans) are experiencing tough times throughout the country.
"The game might not make them happy, but we hope it will lift one or two people's (spirits) because we don't only play for the Springboks and our families, we play for the rest of the country and people that support us.
"We will play to the best of our ability and give everything out there because we are privileged to be able to do what we love this weekend."
Stick echoed Kolisi's sentiments and said: "We are all taking about the sad times during this pandemic, but we'd like to bring smiles to people's faces and hope.
"It's not only when things go well that we'd like to be recognised as the Springboks, we also want to be an example during the tough times.
"Our players have sacrificed a lot to be here. They are not spending time with their children, wives and families."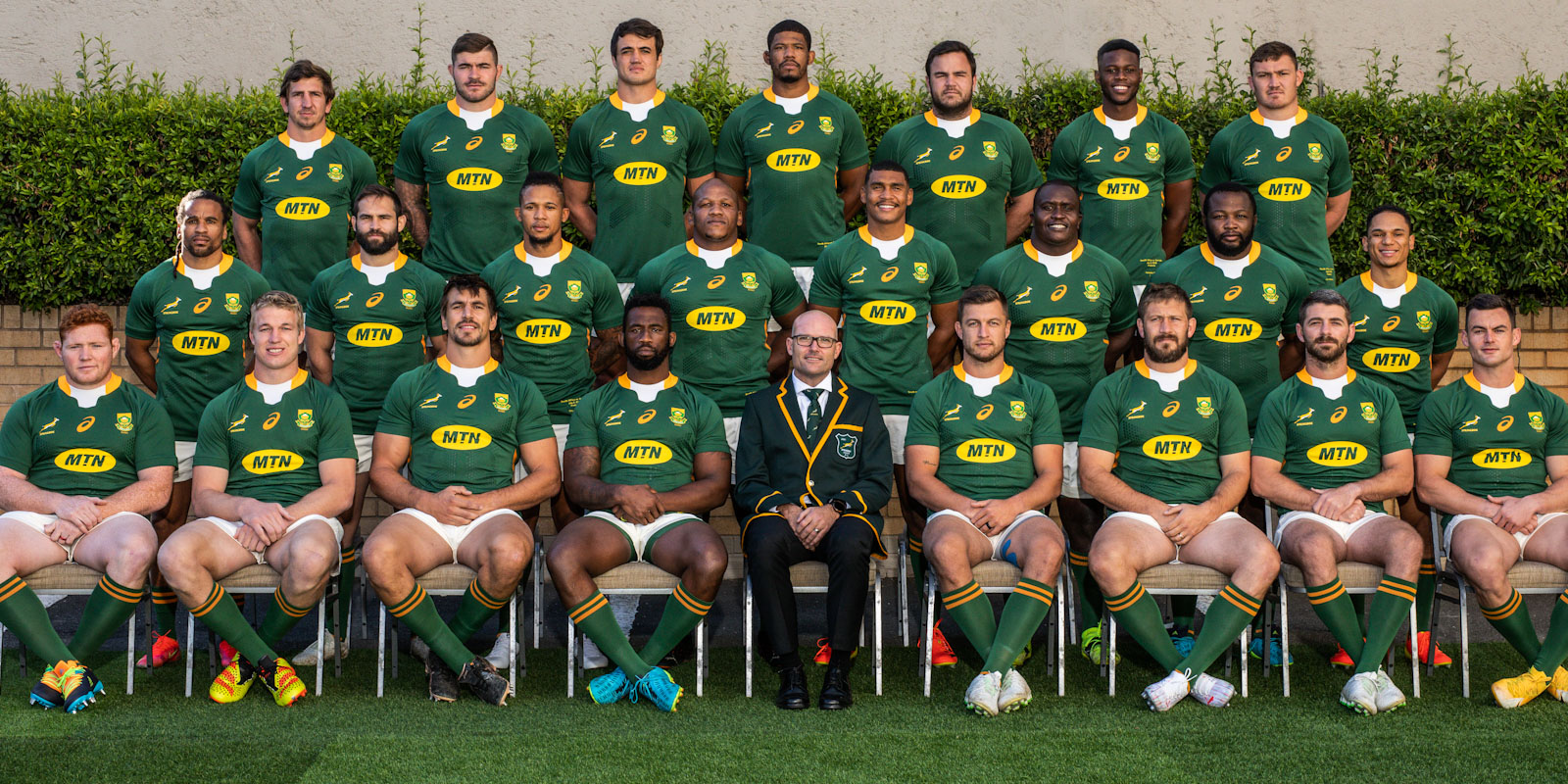 Stick added: "We'd like to say to the people of our country that we should be positive and comply with the regulations, and at the end of the day we'll get through this, we just need to be strong as South Africans."
Kolisi was delighted to guide his team onto the pitch at Loftus Versfeld following a 19-month absence from international rugby and he vowed that they would give everything they have against the Georgians.
"We haven't played in several months and we want to give our best on the field - we want to make sure our systems are working and we want to win," he said.
The experienced flanker was confident that the players were united in terms of the game plan and what they wanted to achieve in the match, saying the alignment camps hosted in the last few months played a vital role in ensuring that they were on the same page in terms of their structures and to build cohesion within the squad.
Zooming in on the match, Stick expected a big onslaught from the visitors and said: "Georgia are a physical side, they are solid in the set pieces and they will be motivated to face us, so we know they will come hard at us.
"It's going to be a tough game, and they will challenge us physically."
The Bok assistant coach expected a smooth transition into the new Springbok era with Jacques Nienaber as the head coach and said: "Jacques has always been vocal in our system, and most of the coaching team is still the same.
"The only new coaches in system are Deon Davids and Daan Human, and they have done a great job in the last few months.
"As assistant coaches it is our job to support him (Nienaber) as much as possible. The players also know his voice well too, so we are excited for him."