Jesse Kriel, Willie le Roux, Malcolm Marx, Franco Mostert, Kwagga Smith and Frans Steyn got their three-week conditioning camp underway with an early morning gym session followed by two field sessions.
The South African-based players will join the squad on Sunday following the final pool round of the PRO14 Rainbow Cup SA competition, while the rest of the European-based players will slot into the squad as they conclude their club commitments in the next three weeks.
Rugby World Cup winning Springbok flank, Kwagga Smith, was delighted to return to the national fold and said: "It is great to be back and to see the coaches and players. It is fantastic to have this opportunity to train together after such a long absence from international rugby.
"We haven't played in the green and gold since the Rugby World Cup, and I am very excited about what lies ahead."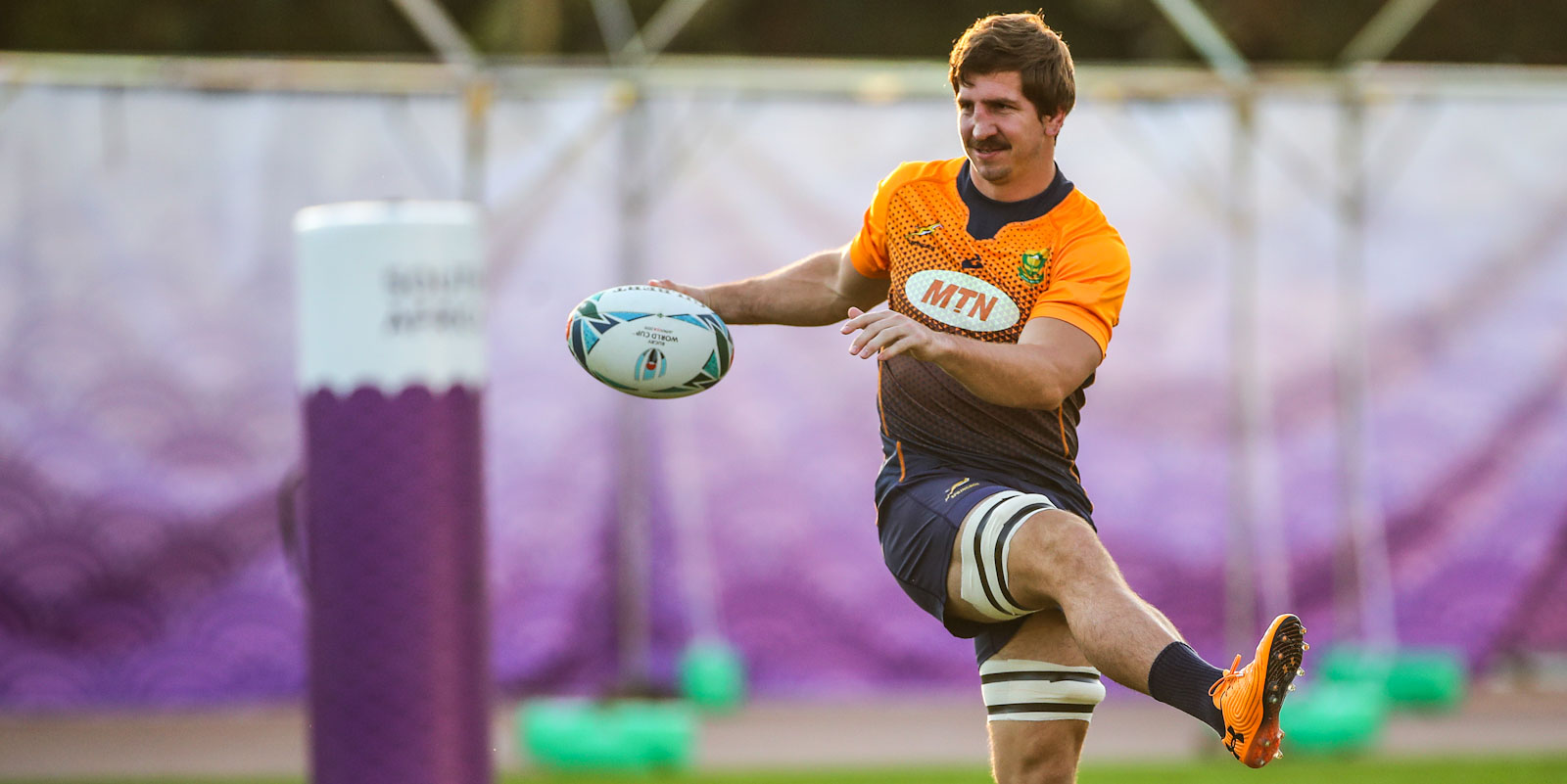 Smith was thrilled to be included in the squad of 46 players announced last Saturday and said: "It is a huge honour to be in this squad. There are a lot of players who would have loved to be here, so those of us who are in the group need to make the most of this opportunity."
With a Rugby World Cup gold medal and an Olympic Games bronze medal already in his possession, Smith was excited about the possibility lining up against the British & Irish Lions.
"It is awesome to get the opportunity to be in line to face the British & Irish Lions," said Smith.
"This opportunity comes around once every 12 years, so I won't have another chance like this. I am certainly going to continue giving my best on the field as we look forward to the series."
The Springboks will line up against Georgia on successive Fridays, 2 and 9 July, before battling it out against the British & Irish Lions in three Tests on 24 and 31 July, and 7 August respectively.
The South Africa "A" team will also meet the Lions on Wednesday, 14 July.