After their anticipated opening win over the Emirates Lions in Pretoria last weekend, the Vodacom Bulls, champions in both the Carling Currie Cup and Vodacom Super Rugby Unlocked last season and eager to keep the winning habit going, will travel to Cape Town on Saturday motivated by the knowledge that a win will be a significant step for them to another title.
Leinster by contrast have some ground to make up as they look to bounce back from two successive defeats when they play Connacht, also on Saturday. Leinster lost their opening Rainbow Cup game a fortnight ago and in a short competition that could prove significant.
It was Connacht that ended the repeat PRO14 champions' long sequence of wins in January and their coach Andy Friend says his team is supremely motivated to follow it up with another triumph over the Dublin based team.
However, he knows his side is up against a "wounded bull" in the form of a Leinster side that is not used to losing and which can't afford to lose again if they are to remain in contention for the northern hemisphere version of the Rainbow Cup.
"We've talked about it all week this week. We were the first Connacht team to win at the RDS Arena, and doesn't happen very often in Dublin," said Friend.
"It was a nice feather to have in the cap, but having done that we now know what is coming – a Leinster team which we have knocked off on their home ground the last time we met and which has just lost their last two games.
"They are a very proud club so they will be coming here determined to make sure that losing streak is snapped."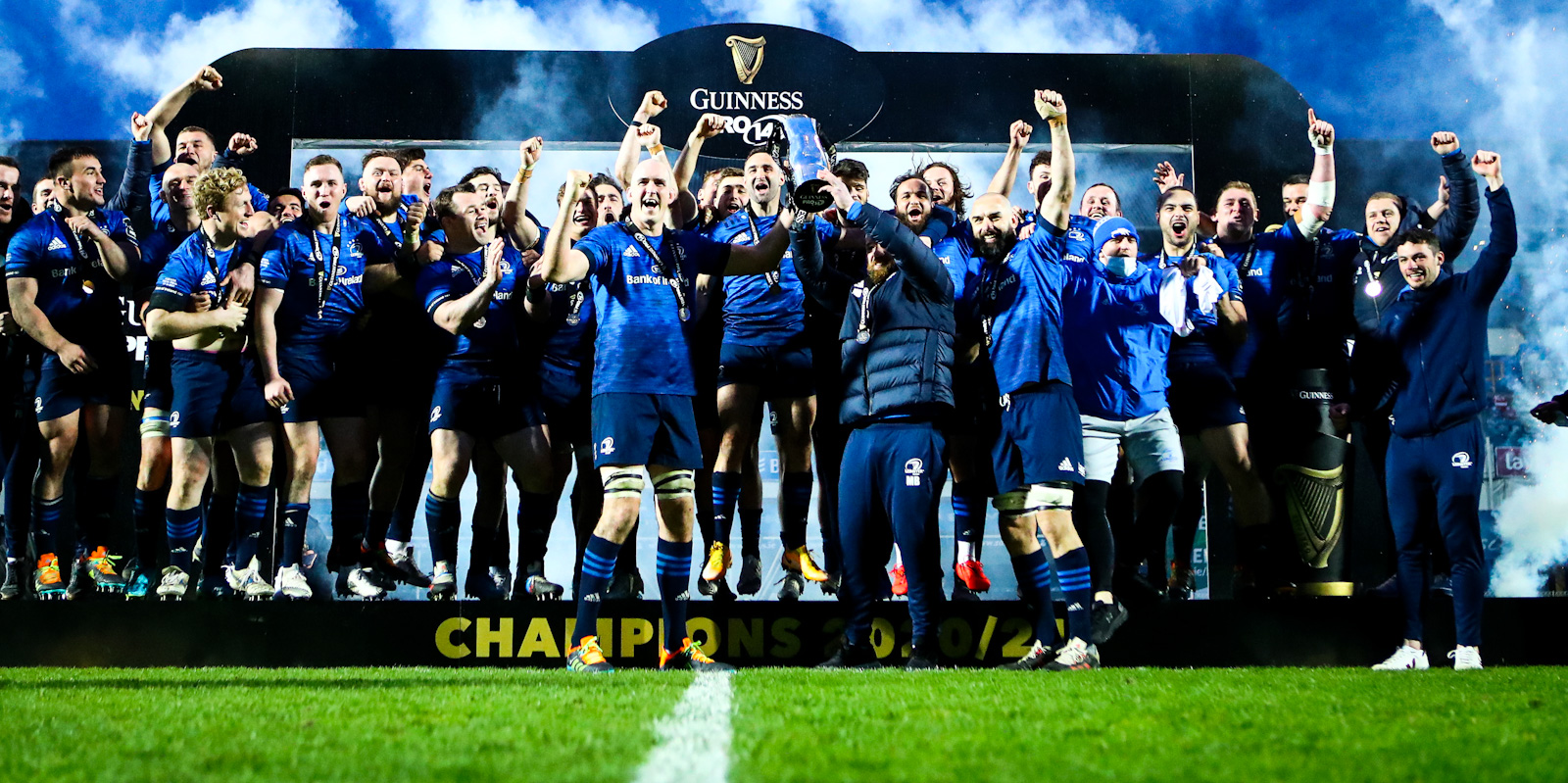 The first defeat Friend is referring to was Leinster's unexpectedly comprehensive loss to Munster in the opening round of the Rainbow Cup. That was followed by a loss to La Rochelle in last Sunday's Champions Cup semi-final.
Friend is right, Leinster will be smarting, and with revenge and the regaining of pride on their mind they have a double reason to put extra effort into their trip to Connacht. Indeed, you could say they have a triple reason to throw everything into it as they will have designs on the Rainbow Cup trophy and will know those will disappear if they lose again.
"There are going to be 23 men in blue, we don't know which 23 as yet, but we do know we must be right up for the fight to try and steal another win," said Friend.
One of the men in blue that Connacht won't be facing on Saturday is Irish flyhalf Johnny Sexton, who it was confirmed earlier in the week would not be playing in this game.
Sexton missed his team's trip to La Rochelle after suffering three head injuries in nine weeks. Leinster will also be without their talismanic loose forward Rhys Ruddock after he pulled a calf muscle against La Rochelle and has been ruled out for a couple of weeks.
Munster, cock-a-hoop no doubt after their win over Leinster, have a chance of cementing their status as challengers when they host another strong Irish team in the form of Ulster on Friday night.
Meanwhile, the Vodacom Bulls will go into their game in the PRO14 Rainbow Cup SA knowing they will be up against a very determined DHL Stormers side that would probably have comprehensively beaten the Cell C Sharks last week were it not for the red cards that robbed them of momentum.
No 8 Willie Engelbrecht has escaped sanction but Seabelo Senatla, the renowned Springbok Sevens star, has been suspended for four weeks for the reckless challenge that saw him red carded in the 14th minute of the Cape Town Stadium clash.
The DHL Stormers were leading 17-0 at the time but the Durbanites capitalised on the hosts' loss of momentum and the subsequent later yellow and then red (second yellow) in the second half to Engelbrecht to come back and win 33-30.
Senatla has a ready replacement in Sergeal Petersen, who has been a Springbok tourist and is now back to full fitness after an early season injury.
Vodacom Bulls coach Jake White has admitted that he is very wary of a DHL Stormers side that would have been hurt by the opening defeat and which never requires any extra motivation against the men from Pretoria.
The Cell C Sharks will host the Lions in Durban in the first match of the appetising South African double header Saturday and should be expected to make it two out of two as the Johannesburg team look like they are in a rebuilding phase.