The match at Jonsson Kings Park starts at 16h00, followed by the 18h15 kick-off at Cape Town Stadium, and both encounters will be televised live on the SuperSport Grandstand and Rugby channels.
After being made to battle hard for their win in Cape Town, the Cell C Sharks will hope to make a better start against the Emirates Lions outfit, who have found life difficult in Durban over the years, having beaten the coastal side just twice in the city – both in Vodacom Super Rugby – in April 2016 and July 2017.
In fact, Lukhanyo Am's team – unchanged from last weekend – have won their last seven games at Jonsson Kings Park in all competitions, dating back to defeat against the Hurricanes in Vodacom Super Rugby in June 2019, so they are bound to be a hard nut to crack om home turf.
And the Cell C Sharks are on form having won their last two matches – their warm-up against Vodacom Bulls and last weekend against DHL Stormers.
Meanwhile, the Emirates Lions have slipped to back-to-back defeats away from home against the DHL Stormers in the 2021 Kick-off Pools, and at the Vodacom Bulls last weekend in the PRO14 Rainbow Cup SA. Ivan van Rooyen (coach) was forced into making a number of changes for this match.
The DHL Stormers built up a big lead in the first match of the tournament, only to see the Cell C Sharks fight back in Cape Town to claim a dramatic narrow victory after the hosts had two men red-carded.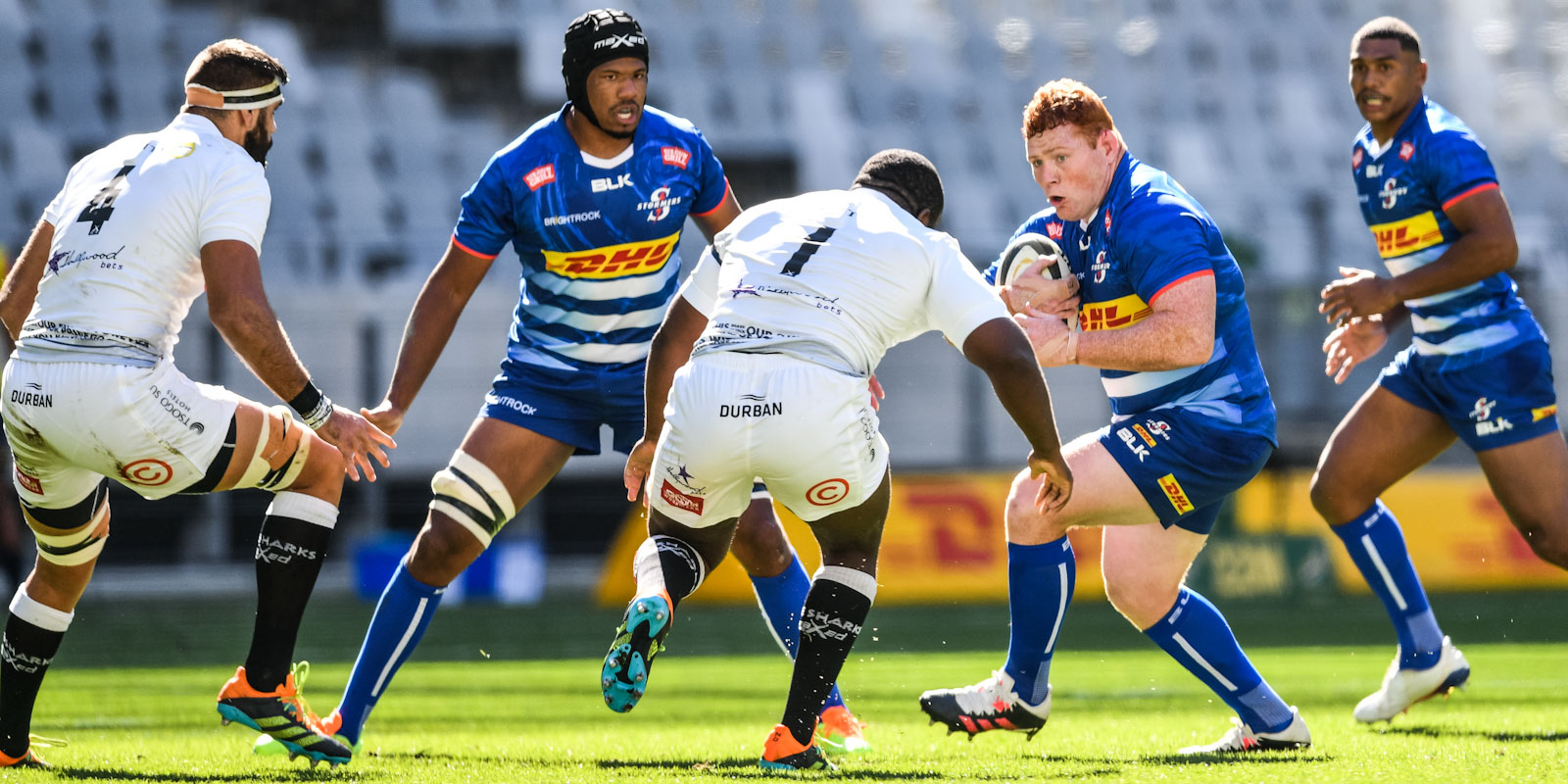 John Dobson's side will look to put that right against the Vodacom Bulls this weekend, with the men from Pretoria bidding to maintain their winning start after a 24-9 victory over the Emirates Lions last weekend.
Vodacom Bulls coach Jake White – who welcomes back Duane Vermeulen this weekend – praised his side for finding "a way to win" in that match saw them cross the line for two late tries, but the former Springbok Rugby World Cup winning coach will expect an improved performance this time around.
Meanwhile, the DHL Stormers will be looking to avoid the disciplinary issues that saw them have two men sent off in their opening defeat to the Cell C Sharks, with Seabelo Senatla (wing) suspended for four weeks.
Dobson's side led 23-7 in that clash before going on to lose 33-30, while young flyhalf Kade Wolhuter, who scored 13 of their points, has been ruled out for the rest of the season with an ACL injury.
The last seven encounters between these sides have all been won by the home side. The Vodacom Bulls' most recent victory over the DHL Stormers in Cape Town was a 19-16 triumph in a Vodacom Super Rugby fixture in June 2011.
The DHL Stormers' last eight matches have been evenly split with four wins and four defeats, while their three previous matches at Cape Town Stadium have ended in just one win and two defeats, so they will be eager to an improved performance at their new home stadium.
The Vodacom Bulls' only defeat in their last seven matches was a 12-45 defeat to the Cell C Sharks in Durban in the Kick-off Pools on 26 March.
Match information – Cell C Sharks vs Emirates Lions
Date: Saturday, 8 May 2021
Time: 16h00
Venue: Jonsson Kings Park, Durban
Referee: Marius van der Westhuizen
Assistant Referees: AJ Jacobs, Rasta Rasivhenge
Television Match Official: Egon Seconds
TV: SuperSport Rugby and Grandstand
Match information – DHL Stormers vs Vodacom Bulls
Date: Saturday, 8 May 2021
Time: 18h15
Venue: Cape Town Stadium, Cape Town
Referee: Stuart Berry
Assistant Referees: Jaco Peyper, Aimee Barrett-Theron
Television Match Official: Marius Jonker
TV: SuperSport Rugby and Grandstand