What was once an escape for a young girl to stay off the township streets and shield herself from challenging circumstances while her mother – who was a domestic worker at the time – went to work, became a means to a better life and national colours for the Springbok Women's centre.
Ndawonde's first big feat in the sport was participating in the 2018 Rugby World Cup Sevens in San Francisco as a member of the Springbok Women's Sevens team, and she has now turned her focus to earning a place in the Springbok Women's team that will travel to New Zealand for the 15-a-side Rugby World Cup in 2021.
The hard running centre's drive to succeed and her determination to turn rugby from a means to stay off the streets into vehicle of success makes her the Springbok Women's sixth 'Unstoppable'.
The 'Unstoppables' is a World Rugby initiative, which marks the second phase of its 'Try and Stop Us' women's rugby campaign launched in 2019 with the objective of lifting the profile of women's rugby, and attracting new fans, players and investors to the game.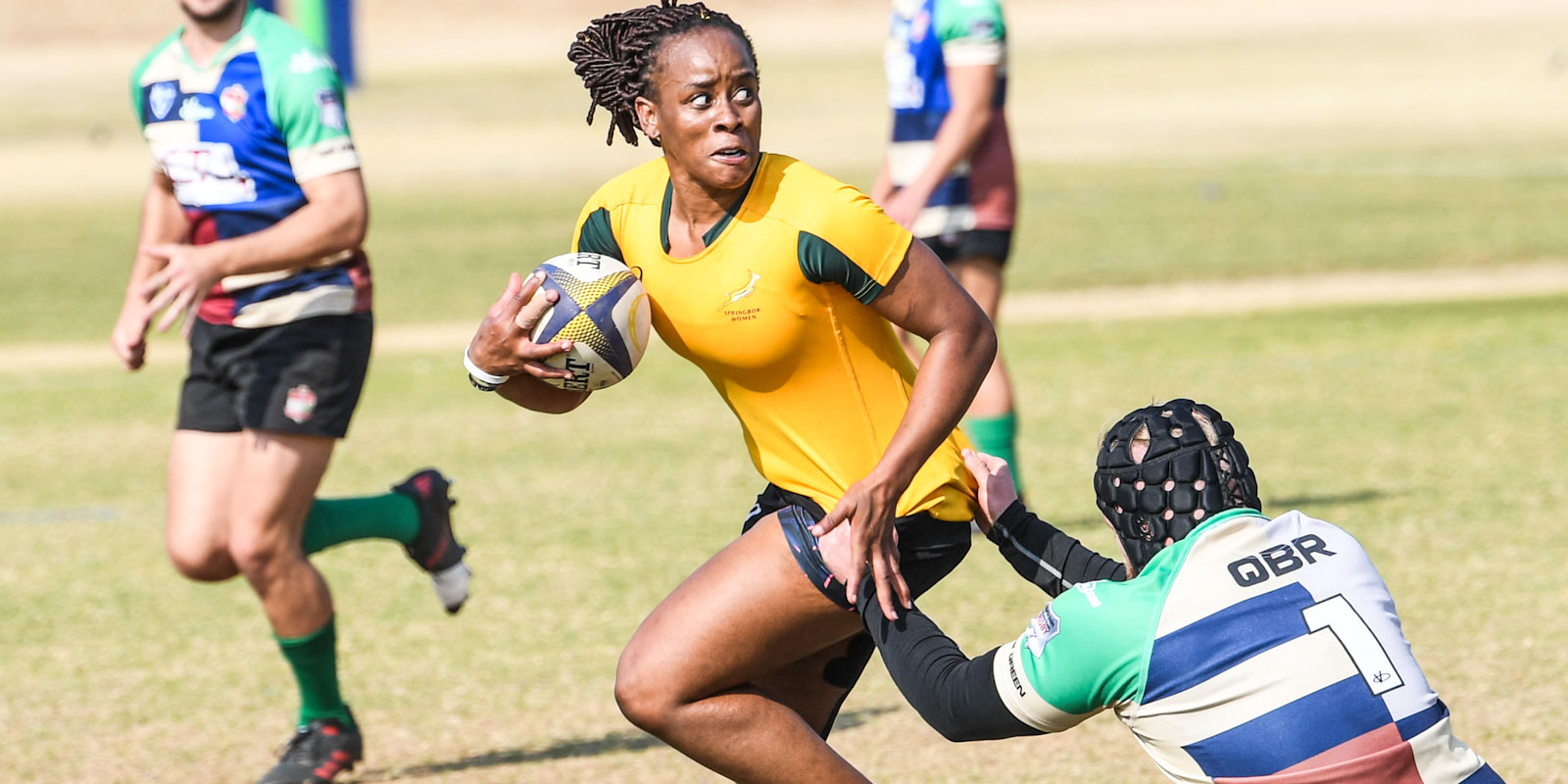 "Rugby has changed my life drastically," said Ndawonde.
"Growing up in the township of Inanda in KwaZulu-Natal where girls were falling pregnant, taking drugs and drinking alcohol back then, rugby became my escape and it served as my pathway to a much better life.
"Attending training and matches kept me busy and allowed me to stay away from what was happening on the streets."
Staying off the streets was not Ndawonde's only challenge, she also had to be creative in terms of her training and disciplined in her diet to make it to the top.
"Coming from a poor background my mother could not afford gym fees and to buy healthy food, so I had to find ways to keep fit and ensure my nutritional needs were met to maintain the required fitness standards," said Ndawonde.
"Despite this I remained committed to playing for my country and decided make the best of the situation so I did push-ups, sit-ups and any other exercises I could do with whatever I could use around the house, and I made wiser choices about the foods I could choose between at home."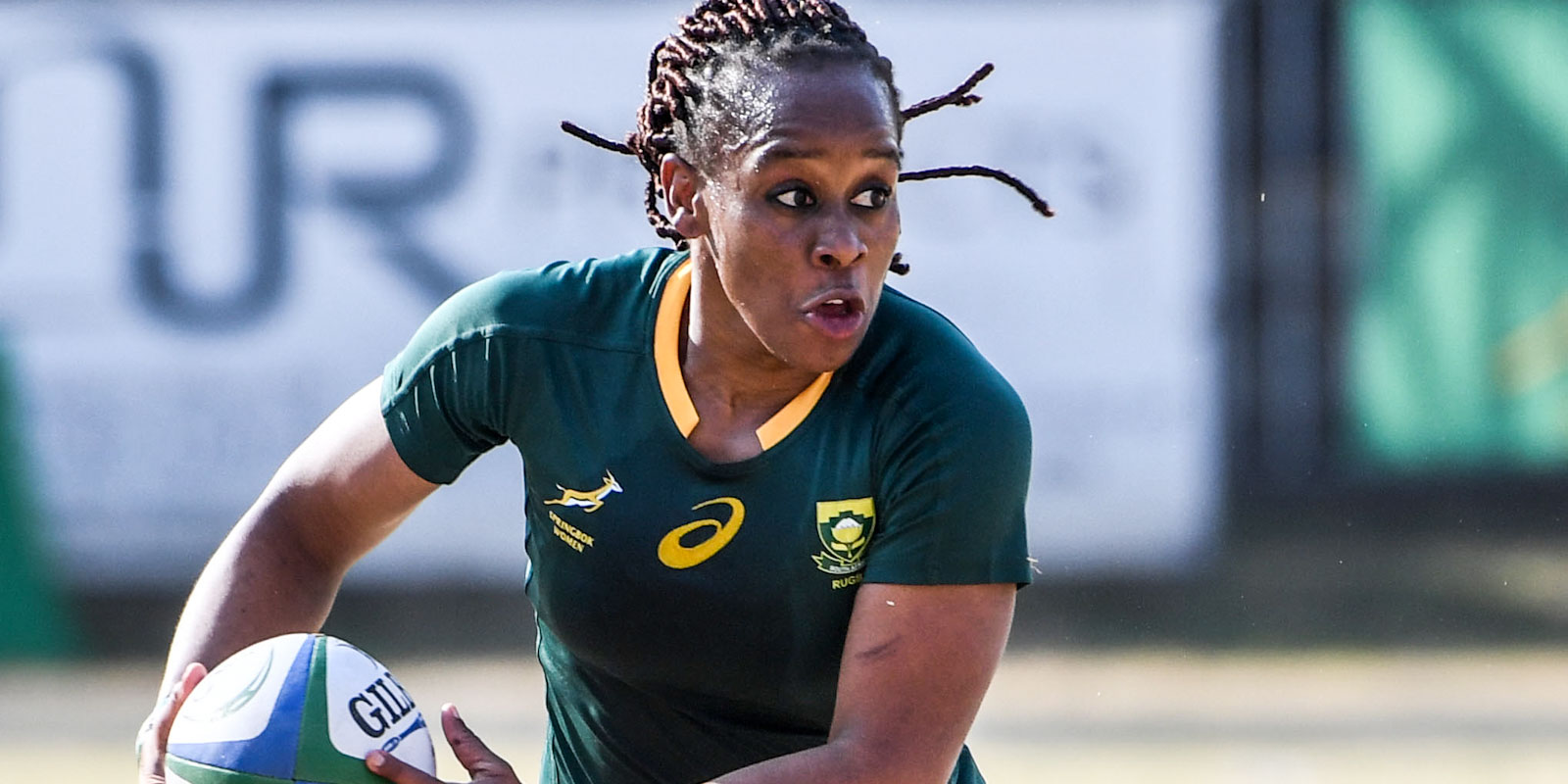 It is this discipline that enabled Ndawonde to establish herself as one of the top players in the country.
"At a young age I always dreamed of representing my country in sport, and when I started playing rugby, I knew this was it," said Ndawonde, who is employed as a firefighter at King Shaka International Airport near Durban.
"The biggest lesson rugby has taught me is that life gives back what you put in. Between 2012 and 2015 I was invited to a few training camps and I didn't make the team, but I soon realised it was because I didn't put in enough effort.
"I then made the mental switch to start working hard and to improve my discipline and it paid off with call-ups to the team."
Ndawonde proudly states that her mother (Nomusa Ndawonde) has been the biggest driving force in her career, saying: "Watching her raise two daughters with the little she had was nothing short of admirable.
"She never gave up on us and she was strong in everything she did, which allowed us to become better women. Her strength taught us to never give up no matter how tough or bad a situation feels.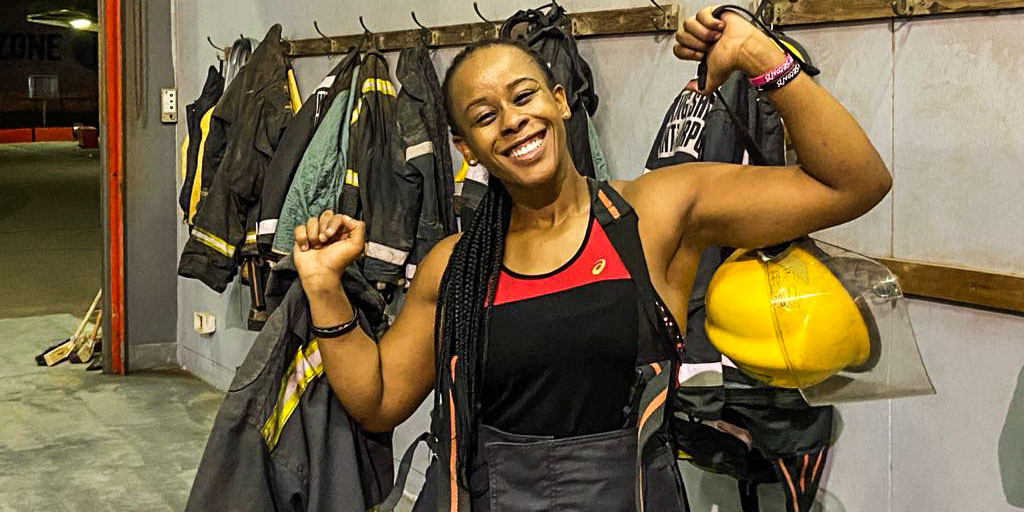 "These lessons have certainly helped in my rugby career, especially when I have to dig deep in tough training sessions."
Her mother's selflessness and strength has also inspired Ndawonde to assist other youngsters to strive for their dreams regardless of their backgrounds and life circumstances.
"My biggest dream at the moment is to make the 2021 Rugby World Cup team," she said.
"And secondly I would like to share my knowledge and experience with the young girls in rural areas, particularly those whose circumstances are similar to that in which I grew up and who believe they can never make something of their lives as a result of it.
"My dream is to reach out to those girls by creating a women's rugby academy one day where I can help them by teaching them rugby and improving their basic skills, so that they can develop hope and strive for something bigger."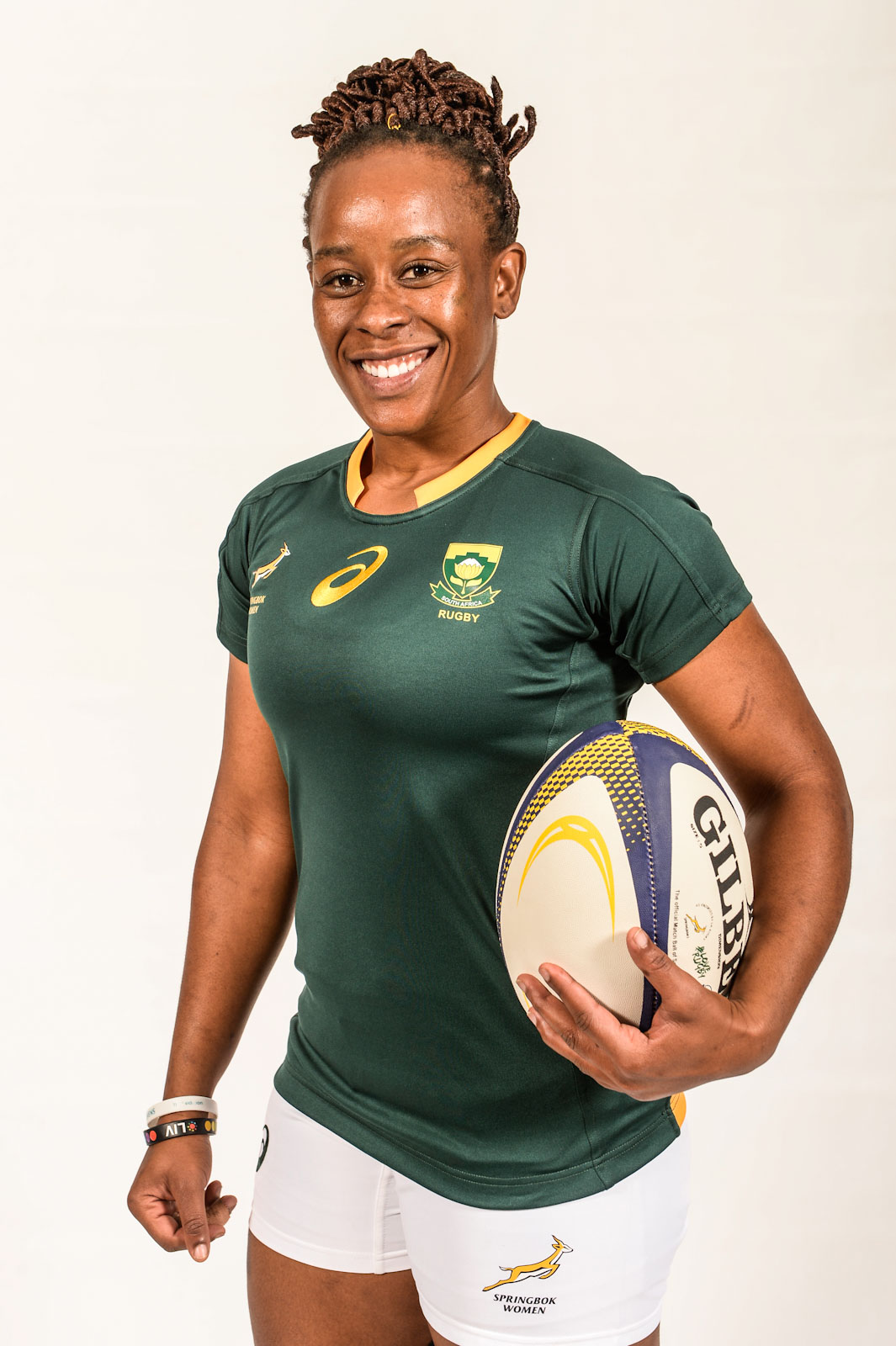 Q&A with Zinhle Ndawonde:
Favourite food: My mother's steamed bread and beans.
Main interests outside of rugby: Firefighting, saving lives and fashion.
Role model: My mother because she has taught be to strong and resilient.
Career Highlight: Participating in the 2018 Rugby World Cup Sevens in San Francisco.
What makes you Unstoppable: My determination to be the best player in my position (centre) and my self-discipline.