Laying helpless in a hospital bed, hours removed from breaking his neck during a Currie Cup match against Free State in Bloemfontein on August 30, 1980, Western Province fullback Chris Burger spoke with his captain Morné du Plessis for the final time.
"He said, 'Please look after my family and ask the guys to see that they're okay'," recalls Du Plessis 40 years on.
"Even then, being a young man, I still didn't fully realise the gravity of the situation and two hours later, he passed. We were absolutely devastated."
Moved to action by that last conversation, Burger's teammates founded a fund in his honour on 9 September 1980. The true depth of rugby's brotherhood had been cemented, the legacy of Rugby's Caring Hands born.
On 11 April 1987, South African rugby was rocked to its core once more as Kylemore wing Petro Jackson passed away on the field after having suffered a broken neck during a zone club competition match against Excelsior. A similar fund was established in his memory, with the two merging in 1992.  
"Rugby brings people together. Whether you play at school, club or professional level, there's an undeniable bond between all who play the game and an unwritten rule that we look after each other," says Springbok great and Chris Burger Petro Jackson Players' Fund Chairman, Jean de Villiers.
Jurie Roux, CEO of SA Rugby, said: "Rugby is more than what happens on the field - it's a game where family values and camaraderie are strong. That means also assisting those in need, which is why SA Rugby's support is vitally important, and it was a great driver to ensure the Chris Burger Petro Jackson Players' Fund became our official charity a few years ago."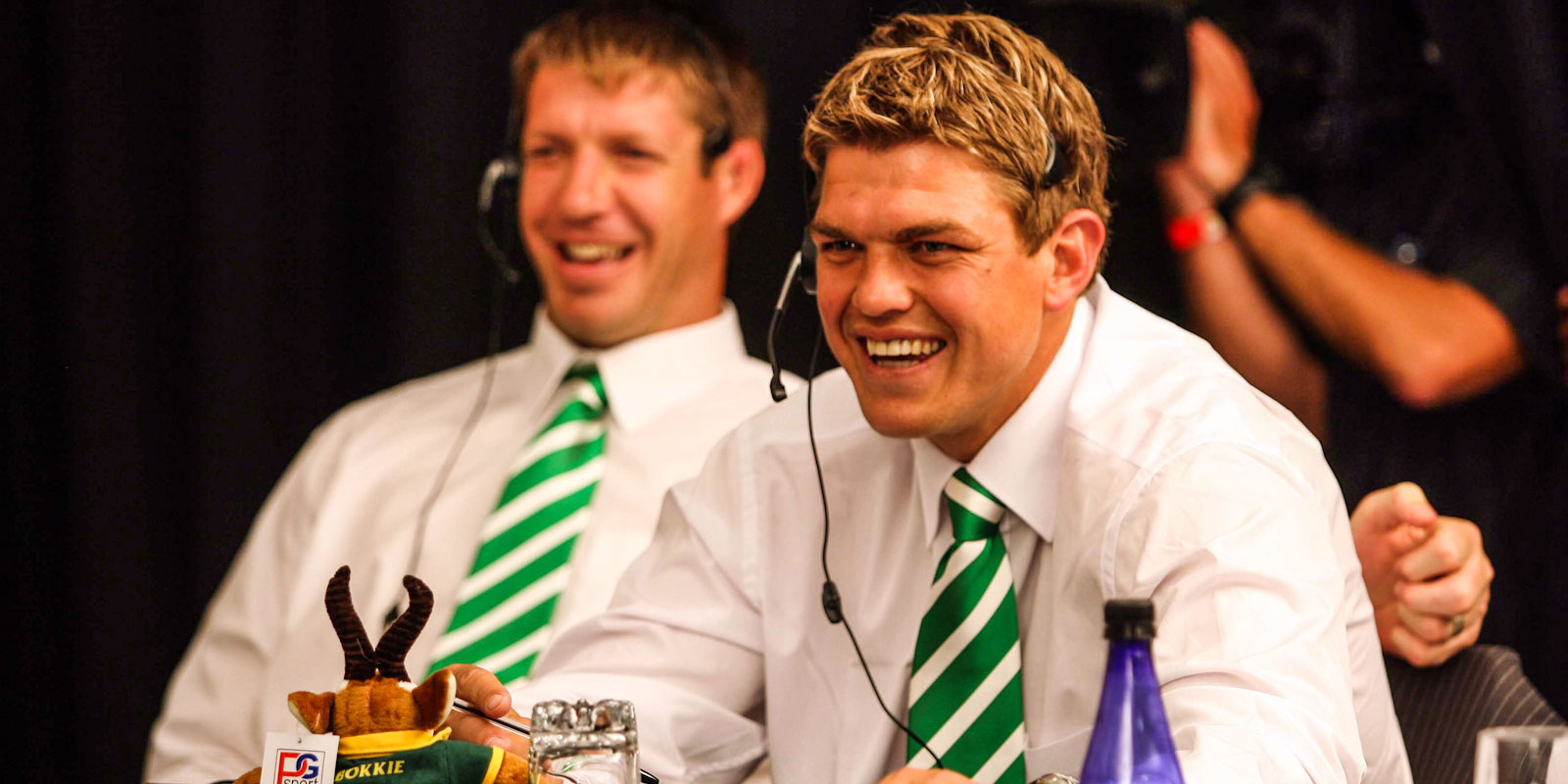 This has come at a cost of R50m, but ask any of the 107 recipients Rugby's Caring Hands currently assists and they'd say the support is priceless. For hidden in its name lies the true power of the Fund as for the past four decades, it has been a source of hope for those catastrophically injured playing the game they love. Hope of a life worth living, a second chance at happiness despite seemingly overwhelming obstacles.
"The Fund plays a huge role in my life. If they weren't part of my life, I would probably have passed away years ago," says Amos Mzimeli. Left a quadriplegic after breaking his neck at the age of 18 while playing for Moonlight Rugby Club on May 20, 1990, the former loose forward "fell into a deep depression", his will to live snuffed out by a cruel twist of fate. 
Thirty years on, he's a multi-award-winning pillar of strength, championing the Great Kei Disability Multipurpose Centre in Soto Village, where he's now a beacon of hope. The happily married father of three insists he wouldn't be where he is today without the Fund, saying, "It's so comforting to know you have their support and that support goes a long way to help you make something of your life. They've become family; [General Manager] Gail [Baerecke] is like my mother…she's always there when I need her."
Mzimeli is one of many success stories, of a recipient finding remarkable resolve and conquering cruel challenges on a daily basis with the support of family, both blood and rugby's band of brothers and sisters. The Fund epitomises what rugby is at its core, says founder and Trustee Du Plessis, who served as Chairman for an astounding 38 years.
"Both is about teamwork and passion," notes the Springbok icon. "There's a sense of family among everyone linked by the Fund. As much as we love it, there's much more important things in life than the game, and the scoreboard.
"Witnessing the sheer bravely of the recipients and the unbelievable dedication of the families for 40 years has had an incredible impact on my life. I've learned so much from them and I'm so honoured to have had that privilege."
Offering wide-ranging support based on each recipient's individual needs, the Fund is a lifelong companion for fallen heroes and their families. It's also been at the forefront of further significant change.
Tackling injuries head-on, the Fund and SA Rugby launched the BokSmart national rugby safety programme in 2009. The all-encompassing, scientific-based project has been game-changing, producing a 63% decrease in acute spinal cord injuries in schoolboy rugby and a 52% decrease in permanent catastrophic injuries in the club game.
Players who've suffered the misfortune of disabling despair are left with a daunting task. Amidst the heartache and broken dreams, they're forced to adapt to a "new normal." For them, this term has been a way of life long before it was thrust into popular culture by the Covid-19 pandemic.
Similar to its recipients, the Fund's had to constantly adapt to adversity in terms of fundraising, which has become increasingly difficult every year. Inspired by the unbroken will of those it supports, the Fund has gallantly crusaded against the grain to remain the lifeline it is, hosting marquee events like the telethons of old on SuperSport, formal banquets and other special events, all attended by the entire Springbok squad.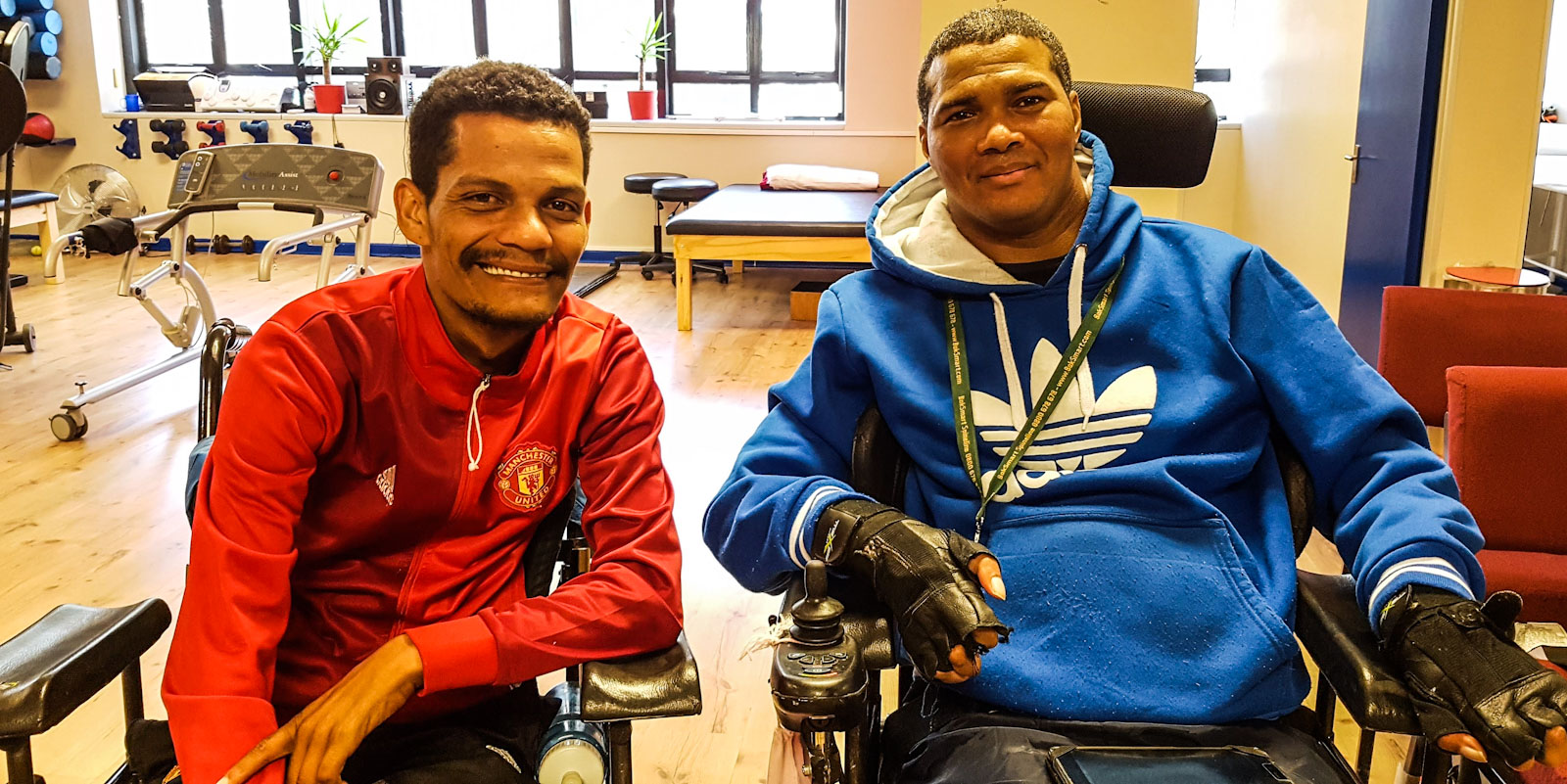 With its Springbok legends, as well as health and industry professionals, the Fund family's steely determination remains unshaken. However, the stark reality the non-profit organisation finds itself in is that it's facing its gravest challenge yet in an invisible enemy that changed the world as we knew it, one that's threatening to suffocate South African rugby's greatest 'impact players'. 
"Fundraising for all charities has been hugely affected as a result of the pandemic. We are no exception as a result of no rugby being played, where much of our funding is generated. Corporate donors are also having to weather their own storm," says Baerecke, the Fund's passionate General Manager for the past 15 years.
"What hasn't changed for us during this time is the support that our recipients have needed from us, be it monthly subsistence for those who are needy, replacement and or repairs to their mobility equipment, or transport to and from vital clinic and hospital appointments.
"Our costs have also escalated during this time as a result of our recipients' household economic situations having been impacted. We are, therefore, humbly appealing for financial help so that we can meet the essential needs of our particularly vulnerable group of recipients."
Nelson Mandela famously said, "Sport has the power to change the world. It has the power to inspire. It has the power to unite people in a way that little else does. It speaks to youth in a language they understand. Sport can create hope where once there was only despair."
Now, more than ever, there's a dire need for rugby-loving South Africans to rally behind the sport's most meaningful cause and prove, like the world-beating Springboks reminded the Rainbow Nation in Japan last year, that we are indeed #StrongerTogether.
Support the Fund via the following options:
DIRECT DEPOSIT:
Account Name: Chris Burger Petro Jackson Fundraiser
Bank: Standard Bank of SA
Branch Code: Rondebosch 025009
Account Number: 071 499 776
Reference to use for an EFT Payment: Name and Telephone number
If you make use of internet banking, why not consider setting up a recurring monthly payment to pledge your ongoing support?
SNAPSCAN or ZAPPER:


For more information, visit www.playersfund.org.za and follow the Fund on social media:
Facebook: The Players' Fund
Twitter: @playersfund_sa
Instagram: @playersfund_sa