The Blue Bulls, Limpopo, Zimbabwe and Griquas also finished the week with victories, while the penultimate game, between Border and the Golden Lions, ended in 27-27 draw.
Griquas recorded their first win of the week when they beat the Border Invitational team by 12-5 in the opening game on Thursday, scoring two tries to one.
Free State failed to record a win when they were beaten 24-7 by the Limpopo Blue Bulls in the second game, as the team from the northern province scored four tries.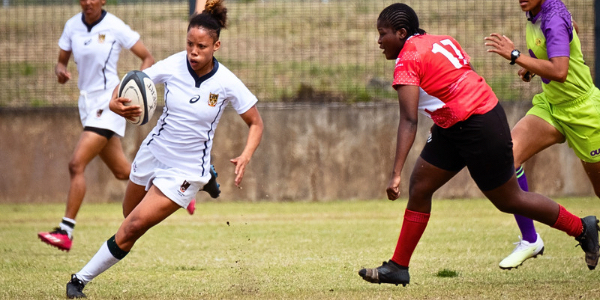 Zimbabwe, who will be playing the Junior Springbok Women next week, won their second game of the week by 25-5 against SWD, with Tanya Shava scoring a hat-trick of tries.
The Blue Bulls then built on their big win on Tuesday with a 12-10 victory over the Sharks, the difference between the teams a conversion by the Pretoria team's captain, Shiniqwa Lamprecht, who also scored one of her side's two tries.
The penultimate game was an even contest, with Border leading by 17-7 at the break before the Golden Lions fought back to secure a 27-27 with an unconverted try in the final minute of the clash.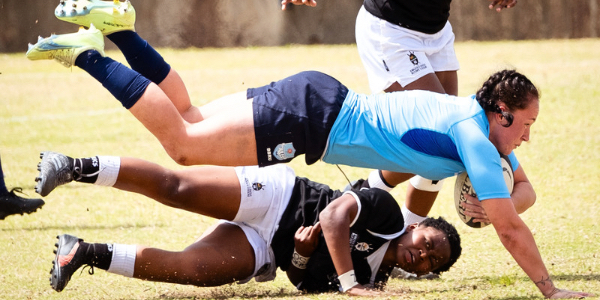 Border centre Lilitha Vakalisa and Lions No 8 Lindokuhle Ngakane both scored two tries apiece.
Western Province underlined their class in the final match on Thursday, scoring three tries to one in their 21-5 victory over Eastern Province, after the team in blue and white hoops led by 14-5 at the break.
Final day results:
Western Province 21 Eastern Province 5
Border 27 Golden Lions 27
Blue Bulls 12 Sharks 10
SWD 5 Zimbabwe 25
Limpopo Blue Bulls 24 Free State 7
Griquas 12 Border Invitational 5
Images by Sabie Botha.