For the Cape Town-based player, the principles of the game are the same whether you are in Cardiff in Wales, Johannesburg or like on Tuesday, at the Grammar Juniors Rugby Football Club in Auckland, where the Springbok Women had their first field session since arriving in New Zealand for the Rugby World Cup.
"A lineout is the same thing irrespective of where you train for it," said Mcatshulwa.
"Today's session, where we did lineout work amongst the forwards, demanded the same execution and focus from us as the sessions last week in Cape Town did, or in Japan two months ago.
"Yes, it is the World Cup, and we are starting to think about that first game against France, but my job is still to win my ball and to do my roles in that phase. It starts with the individual to get things right and that will benefit the team."
The flanker makes no secret about her role model in the game, and it seems, she shares the same no-nonsense approach with her Springbok counterpart, Pieter-Steph du Toit.
"It is no secret that I love the way he plays the game and that I am inspired by him – I try to mould my game on his, not only in action, but attitude as well," she explained.
With 15 caps and seven Test tries to her name, Mcatshulwa has been an integral part of the Springbok Women since making her debut against Wales in 2018. Her speed, ability to jump in the lineout and physical strength have seen her in the No 7 jumper for most of her career and she is a likely starter on 8 October, when South Africa and France play in the opening match of the Rugby World Cup at Eden Park.
"It was a long haul with not much sleep, but today's session was important as we needed to switch on as individuals to make sure we get things right from the very beginning. Everything we do gear towards that first game and if things go according to plan, a first win over France," she said.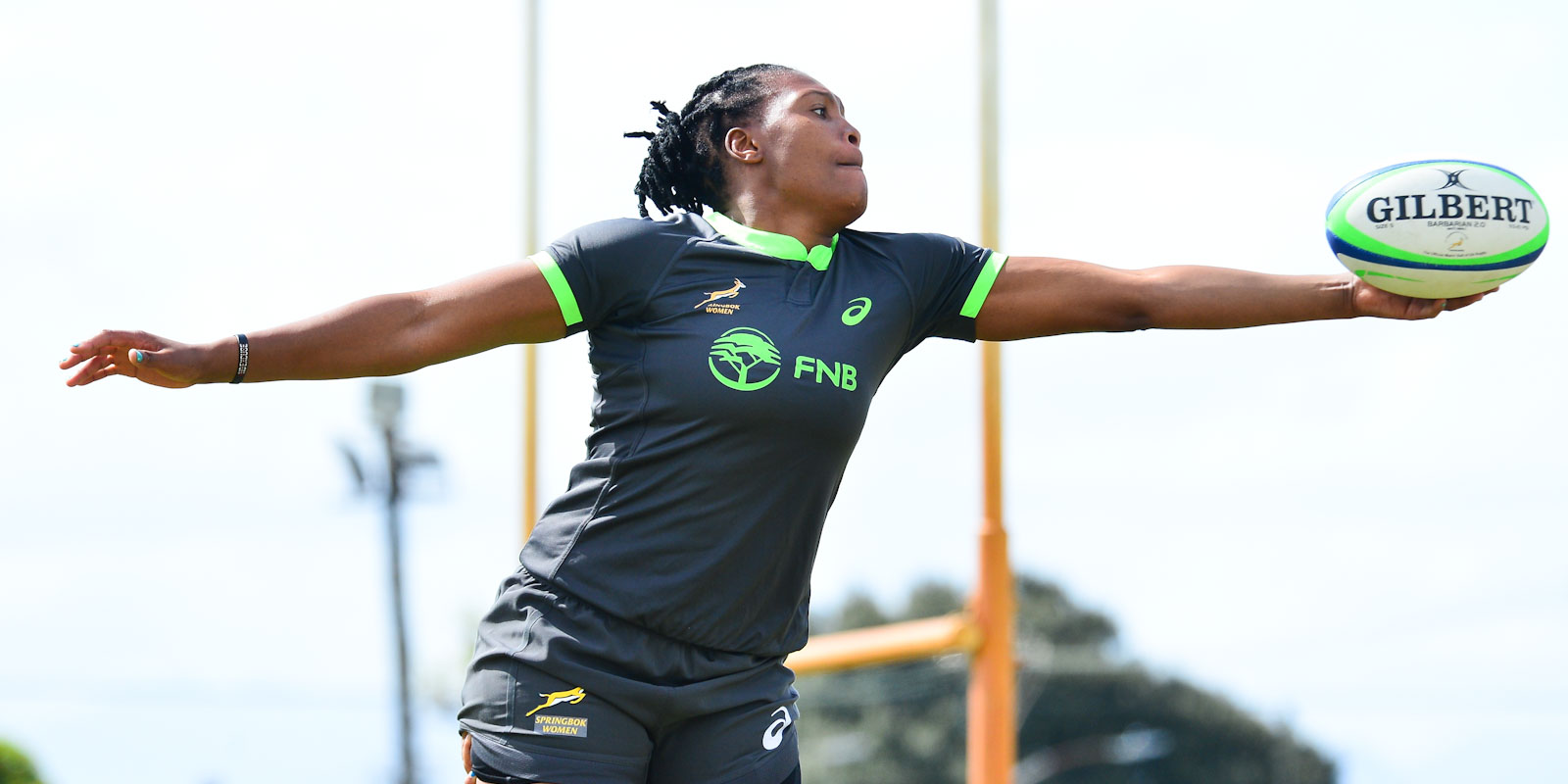 The Springbok Women come into the tournament with great form – in fact, according to World Rugby's rankings, with five wins from six Tests this year, Stanley Raubenheimer's side gained the most points of any team (5.11) from June to September, and climbed two places on the rankings, from 13th to 11th.
The French are fourth in the rankings and amongst the tournament favourites, but for Mcatshulwa it will be all about the application.
"We know what we need to do to be successful against them – we have a plan that we will try and execute and force on them," she said.
"Yes, the opening game will be a big thing and playing at Eden Park will be special, but the basics remain the same. If I win my lineout, we can play. If we play, we give ourselves a chance. We are not going to overthink this game."
The team will continue their preparations with field sessions this week and on Saturday will have a training match against Scotland.