Not only will the 31-year-old flyhalf take part in a third Rugby World Cup, but she will also become her country's most capped player – if she steps onto the field, most likely at Eden Park on 8 October against France – donning the jersey she loves so much for the 35th time in a Test match.
The real gratitude though, will come from a decision to step away from the game after the tournament and retire from rugby. It was not an easy decision, as Jordaan has been part of South Africa's rugby set-ups since 2009, and she played in her first Rugby World Cup as a 19-year-old way back in 2010.
For Jordaan though, the decision was an easy one to make.
"I always wanted to finish my career on my terms and my time, and I am now in a position to do so," the veteran of the women's game said.
"I think I am mentally stronger as a player than ever before and physically in the exact shape I wanted to be when I stopped playing rugby. The most important part of it for me is that I can go out and enjoy myself for the last time. I can take in every moment and live it."
Jordaan also played at three Rugby World Cup Sevens tournaments and will return to South Africa from New Zealand as the only player to have played in so many global events, but that is not something she wants to dwell on.
"It was never about me, I never played for the accolades," she said.
"Rugby was my happy place for all these years, and I loved being a player in all the teams I was part of, but playing for your country will always be the most special memory. I was privileged to do so over a long period of time and in various forms, so it is something I will treasure for the rest of my life."
Jordaan recalled her first Rugby World Cup – in England in 2010 – as she scored a first try (against Wales), and she remembers their opening game against a rampant New Zealand to the day.
"I realised there that you need to work extremely hard if you want to be a top-class rugby player, not only physically, but also skills wise. That tournament taught me lessons that I still apply today," she said.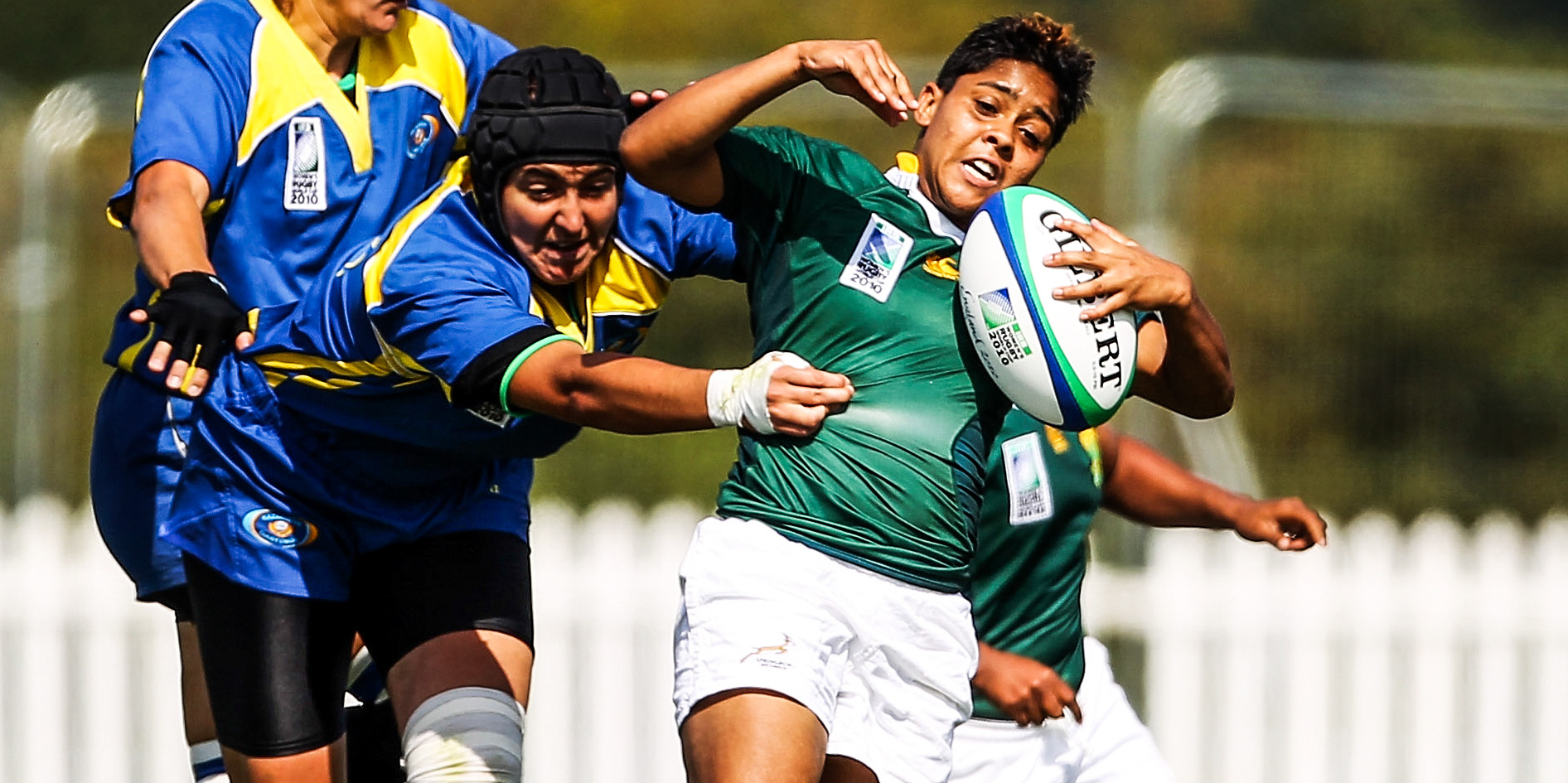 The 2014 tournament in France was not a good one for South Africa. Jordaan captained the side in three matches. As a more settled player, with two Rugby World Cup Sevens tournaments also under her belt, she felt the team disappointed themselves and the country at the tournament.
Jordaan points to discipline as one of their downfalls during the tournament. They did not perform as expected, but the captaincy was one of the few good moments for her personally.
Fast forward to 2019, and Jordaan was instrumental in the Springbok Women's qualifying efforts, where they pummelled their opponents in Brakpan during the African Rugby World Cup qualifiers.
"Those matches were important to me, as important as the next couple will be," she said. "Even if I did not know whether I will still be around in 2021, I just wanted to contribute to the team effort and knew that I did my part."
Because of the COVID pandemic, the tournament was moved to 2022 and it almost became a bridge too far for Jordaan: "I could feel my breaking point was coming closer and closer. Injuries were catching up and when the tournament was moved out another year, I was really disappointed.
"I realised I needed a break. I was picking up injuries and had to work hard to get back to the same level again. Hard work brought me to that point and then I would get another setback, which meant I had to start over again. That was the toughest part and I felt I was fighting a losing battle."
Coach Stanley Raubenheimer was happy for Jordaan to step away from the game for a couple of months and when she returned, it was clear that it was a good decision.
"The love and passion for the game was pulling me back, I had a good support structure and then I decided to give it a go," said Jordaan.
"I also spoke to a phycologist in that time, and he also helped a lot to get my mind on the game again. Needless to say, when I got back into the team environment, I realised I was back in my happy place.
"During the training sessions with the team I realised that it was still there. I wanted to finish well and physically and mentally this is the best shape I am in for an exceptionally long time."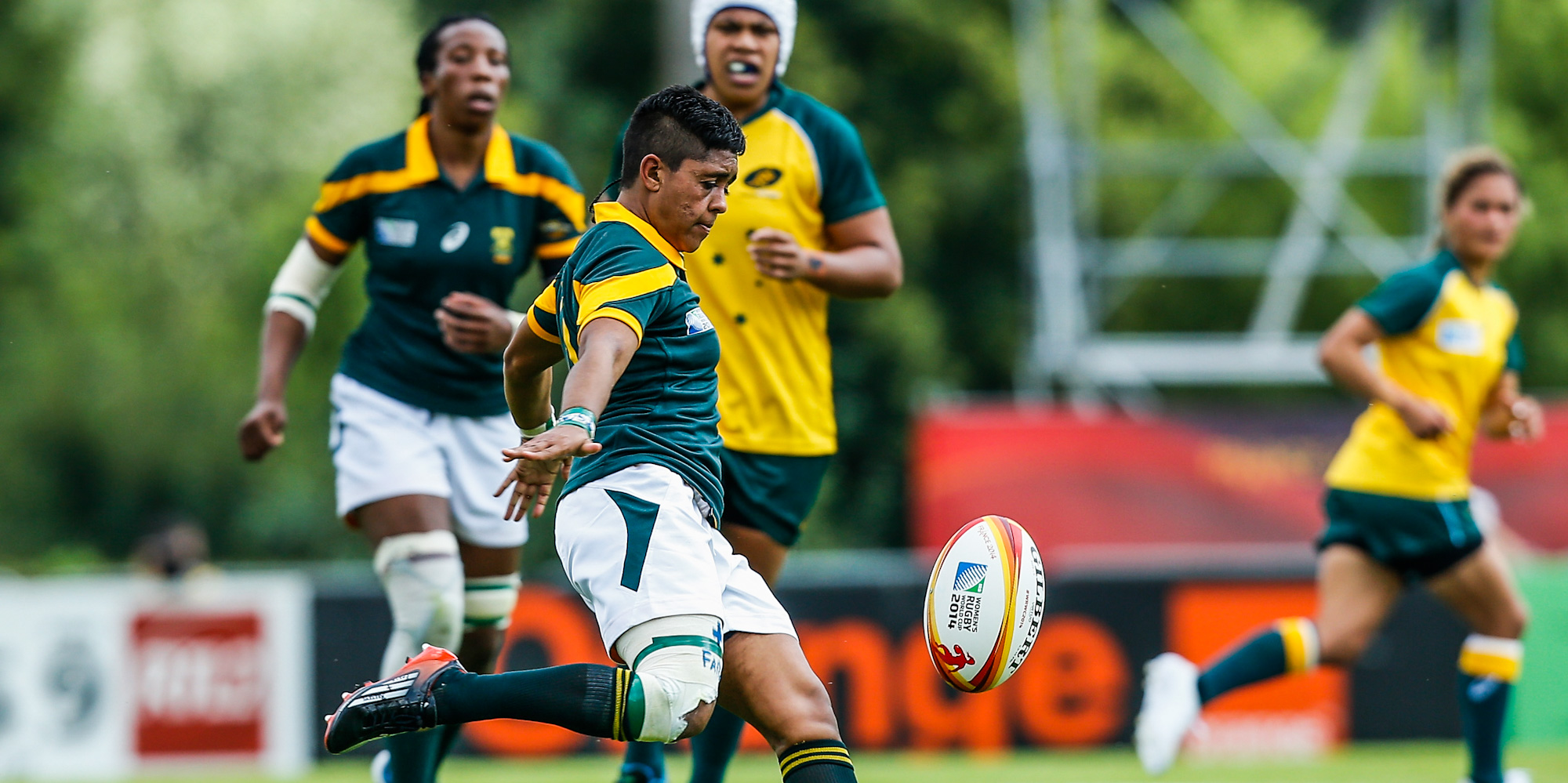 And now it's time for her last dance in New Zealand.
"The environment in this team is such that I can just focus on my job. All of us playing at Rugby World Cups in earlier years wanted the same thing – that the tournament will be the catalyst for change in the women's game, that things will get better," she said.
"Now it finally happened, we have contracts, the growth of the game is real. It was never about me, but the growth is now real. And yes, I would love to stay involved, just to give back to the next group who are already in a better position than any other team were."
Jordaan said there is clarity with this group on what they want to achieve in New Zealand.
"The most important will be that we are going to compete and play a brand of rugby that will be exciting, and we want to show that the results will be better because of the investment and faith in our game," she said.
"This group, compared to the others I went to World Cups with, is younger, but eager to learn and to improve. Everyone is really pushing hard for a place in the team, but despite that they are playing for the team first. They understand that they are representing more than themselves.
"These last couple of games are going to be fun. I have nothing to prove, I will just focus on the team and do what I need to do and that is to create for those around me. I am going to enjoy this. What a way to end my career," Jordaan beamed.
Raubenheimer said Jordaan was a pillar of strength to both the Springbok Women and the Springbok Women's Sevens teams.
"She will be missed. She has all the experience and that was one of the reasons I wanted her in my team," said the coach.
"A wonderful athlete who never settled for second best and that inspired the players around her. She had such a wonderful career to this point, and one hopes she will stay involved in the game. She still has a job to do for me and that is to help us win this World Cup," Raubenheimer added.
The Springboks will arrive in New Zealand in the early hours of Monday morning. The team will be based in Auckland for the duration of the tournament.