The Springboks went down 25-17 against Australia at the Adelaide Oval on Saturday after clawing their way back from 25-3 down, and with the team having suffered a 35-23 defeat in their last encounter against New Zealand in Johannesburg two weekends ago, they will be under pressure to bounce back strongly in their last three games of the competition.
The Boks will meet Argentina - who beat the All Blacks in Christchurch on Saturday - in their last two Castle Lager Rugby Championship clashes in Buenos Aires and Durban respectively after Saturday's encounter at the Allianz Stadium in Sydney.
"We are definitely still in the competition," said Smith.
"All four teams can still win, and it is tough to say who is going to win because there are a still a few games to play.
"The big thing for us will be us to stop their (Australia's) momentum next week because they got good momentum on Saturday. We'll have to work hard to bounce back next week."
Am also looked forward to Saturday's re-match with keen anticipation and said: "It is hard coming here (to Australia) and getting results. But we'll make our plans for next week and try to turn things around. Hopefully the result will be better next week."
Both players said the defeat was not due to a lack commitment, but rather due to the errors the team made on the day.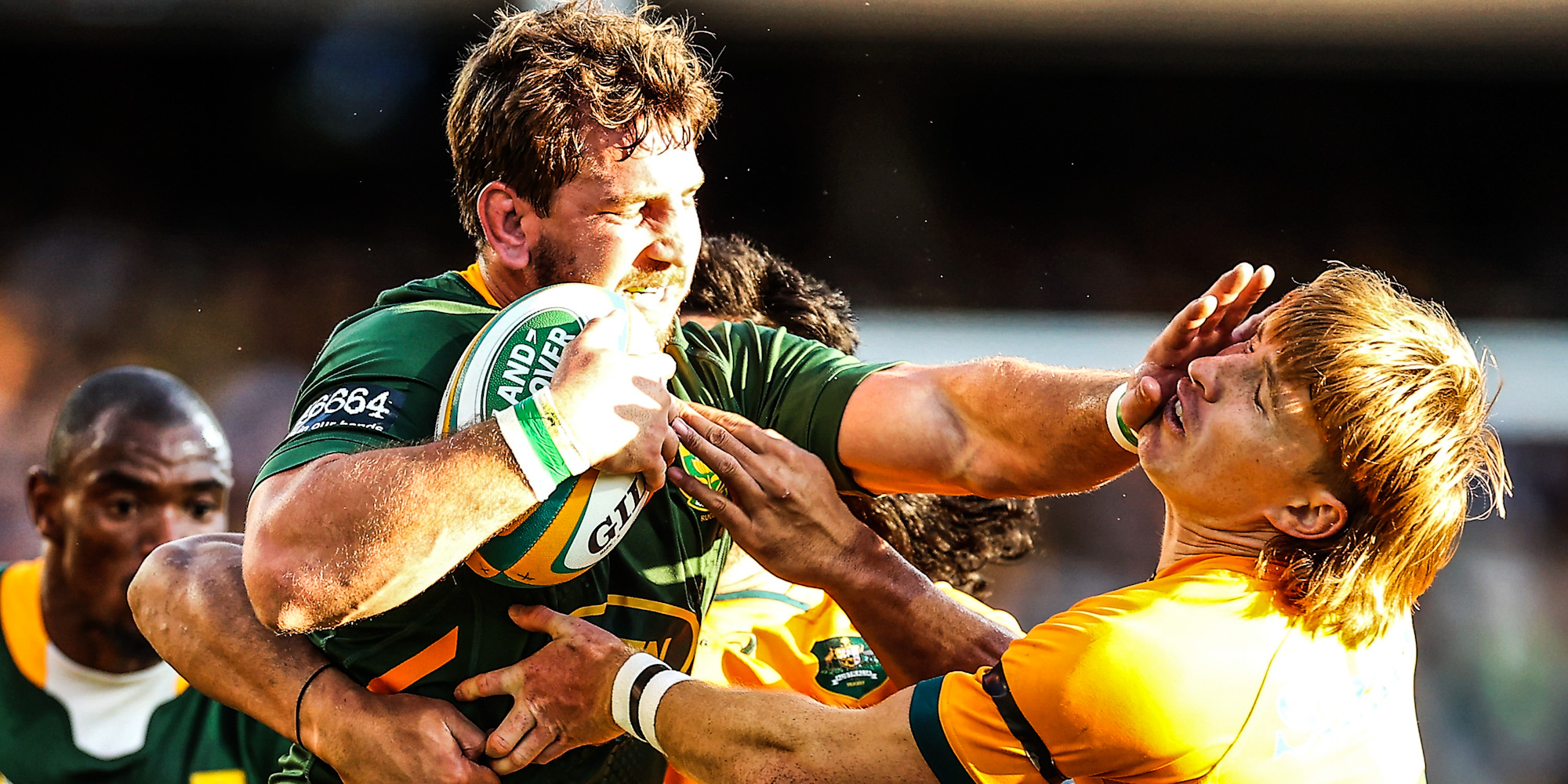 "It was quite a frustrating game for us, we just couldn't get going," said Am.
"One of the massive work-ons this week will be the way we start the game, because we also didn't get a good start against New Zealand. We can't fault the effort, especially since we created a lot of opportunities. The Wallabies, however, did well to kill the ball at source."
Smith added: "As Lukhanyo said, it was not through a lack of effort. We had opportunities to score points, but we need to be more effective at rounding them off. 
"Australia, in turn, had opportunities and they used them and got points easily. It is now a case of going back to basics and ensuring that we are ready for the next game in seven days."
Am did not shy away from the fact that handling errors had a role to play in the result, but he said the team have proven to be effective in that area of play before.
"We have showed multiple times that when we have opportunities we can use them," said Am.
"Sometimes, however, it doesn't stick, and Saturday was one of those days. That said, they did well to put us under pressure on defence."
The Boks departed for Sydney on Sunday morning and will return to the training field on Monday to begin their preparations for their vital clash next Saturday.