Their welcome return to the field will provide Johannes-Haupt and her coaching staff a good view on the depth of talent at this age group, having assembled the squad from the SA Rugby Under-18 Girls Week and the Youth Training Centres Under-20 tournament.
For the coach, game management and execution will be crucial against their northernly neighbour, their last opponent four years ago.
The Junior Springbok Women had to re-start their programme this year following the impact of the Covid pandemic on women's rugby, but for Johannes-Haupt, there is no sense in looking back in anger.
"We have this opportunity now and must embrace it. The squad is pretty eager to display their talents. Luckily for us, Dolf, alongside a couple of others, have played in the SA Rugby Women's Premier Division, and picked up good experience there," she said.
"We did not have much time together as a squad, so the focus remained on the fundamentals of the game and making sure the basics are executed well. It was pretty exciting to see the talent when we assembled. We hope to get the best out of this group and hopefully identify a big number of players that can graduate to the Springbok Women squad.
The match is a curtain-raiser to the Springbok Women/Spain test and a number of the senior players will remember their time as a Junior Bok.
All of Zintle Mpupha Sinazo Mcatshulwa, Saneliswe Charlie, Lerato Makua, Lusanda Dumke, Chuma and Chumisa Qawe, Rights Mkhari, Nompumelelo Mathe, Tayla Kinsey and Zenay Jordaan once graced the jersey.
"Indeed, we want this team to be a pathway to the senior side and made it clear to the players that they could get into that side if they continued to work hard to improve as players and human beings," the coach said.
"We don't know much about Zimbabwe, but the focus will be on our own game and if we manage to stick to the areas of play, we strong at, the result will look after itself."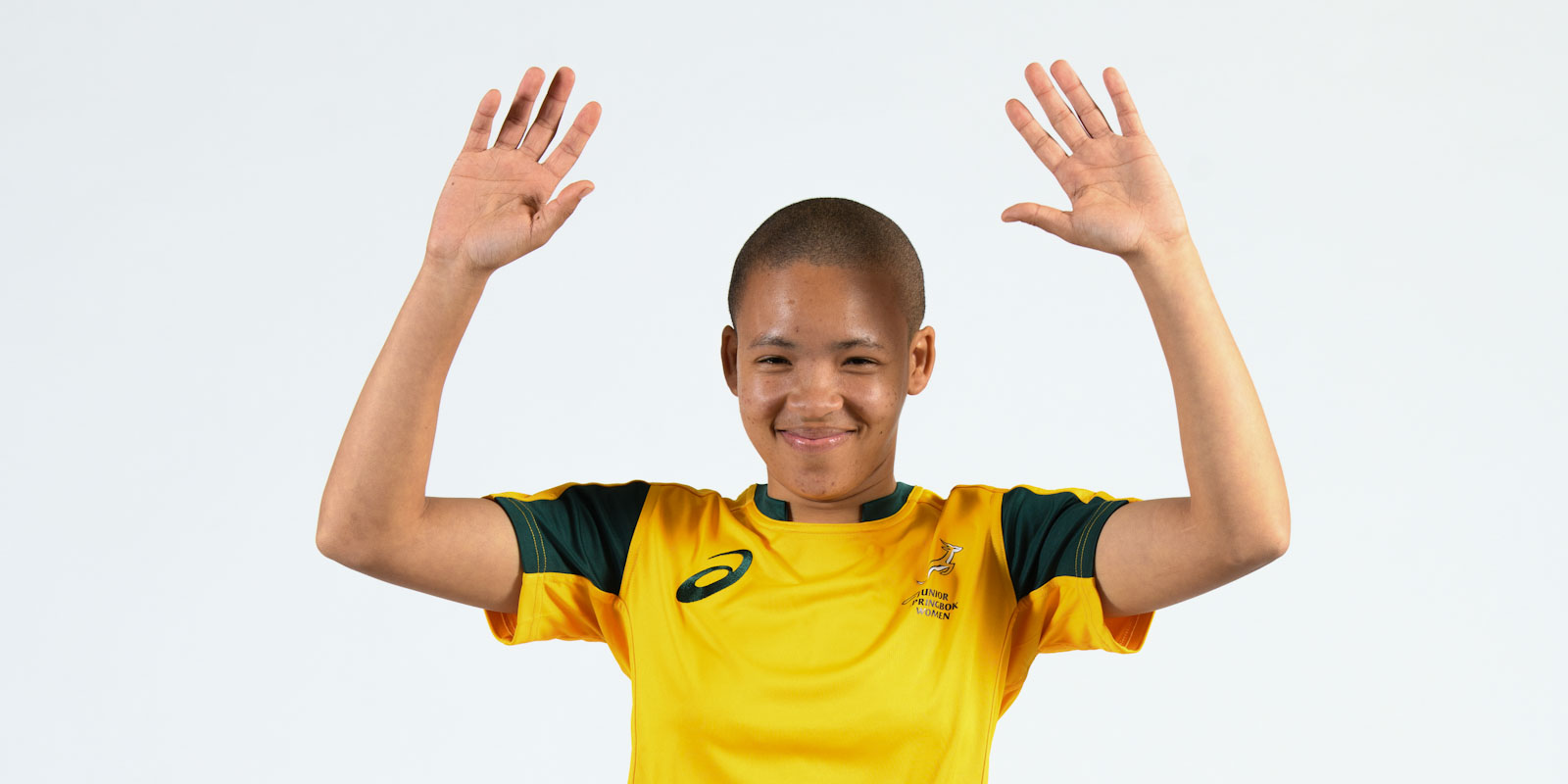 The Junior Springbok Women squad:
15. Johnerecia Booysen
14. Ruscha Garsman
13. Thandolwethu Hena
12. Mary Zulu
11. Asiphe Mayabe
10. Byrhandre Dolf (captain)
9. Camelitha Malone
8. Beyonce du Plessis
7. Thulasanda Goniwe
6. Alicia Solomons
5. Senilitha Noxeke
4. Vainah Ubisi (vice-captain)
3. Nombuyekezo Mdliki
2. Yongama Delinkosi
1. Lebogang Ralebona
Replacements:
16. Zintle Mhkokeli
17. Anelisa Ndamase
18. Sibonokuhle Malapu
19. Oratile Mabuza
20. Zena Swart
21. Ayakha Soga
22. Elme Kruger
23. Patience Mokone
Non-playing squad members:
24. Anelisa Balintulo
25. Mahlatse Lekola
26. Chloe Adams
Match details
Junior Springbok Women v Junior Sables Women
Date: Friday 19 August
Venue: Fanie du Toit Stadium, Potchefstroom
Kick-off: 12h00
Referee: Ashleigh Murray-Pretorius