This will be the first time since winning the Rugby World Cup in Japan in 2019 that the Springboks will play in front of crowds in South Africa, after the COVID-19 pandemic rocked the rugby world and saw teams being forced to play in front of empty stadiums, and the Boks' excitement was pulpable.
"We are all excited about playing in front of a packed Loftus Versfeld," said Kolisi.
"The last time we played at home in front of fans was at Loftus against Argentina before the Rugby World Cup.
"The people have missed us, and we have missed playing in front of them, so we are excited to go out there and hopefully we can make the people proud and build momentum.
Kolisi added: "Winning doesn't take away people's problems, but it does give them something positive to think about and that has a much deeper meaning for us as a team.
"Putting smiles on people's faces is what drives us every weekend and that is why getting good results is so important for us, and why we feel so disappointed when things don't go well."
Stick echoed these sentiments, saying: "We'll be playing in front of a packed Loftus Versfeld for the first time since winning the Rugby World Cup and it will be fantastic for us, because we haven't yet had the chance yet to play in front of the people of South Africa since."
Both Kolisi and Stick spoke highly of the Welsh.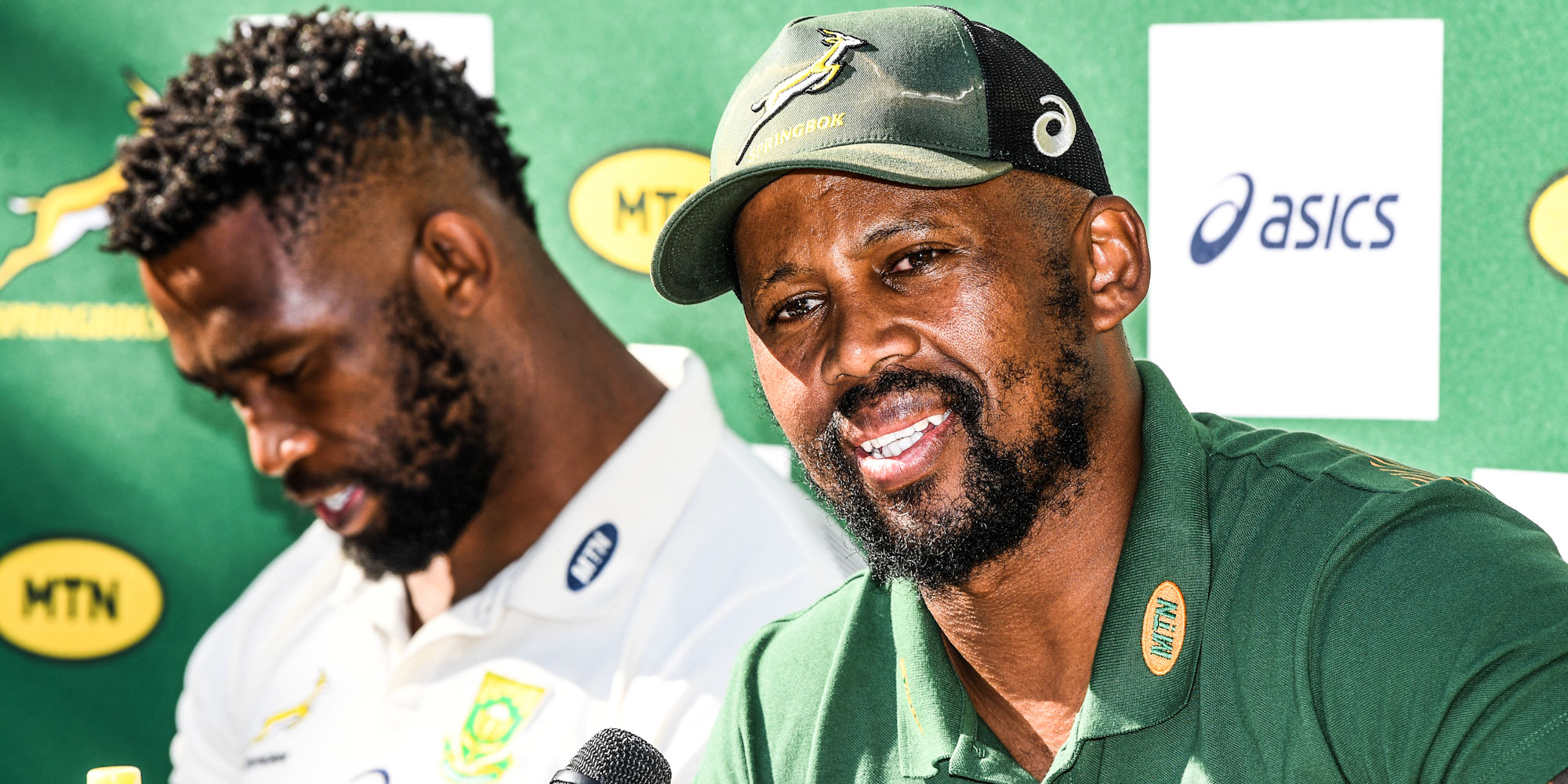 "Wales are a side that does not give an inch – they will stand up physically for the whole 80 minutes," said Kolisi.
"They are also tough people, some of whom have gone through their own hardships, so they will go toe-to-toe with us. The set pieces are going to be important and they like the high ball, so we respect them, and we know that we have to pitch up on the day and with the right attitude too."
The Bok captain also said he expected Welsh skipper Dan Biggar (flyhalf) to lead by example and said: "Dan is a very good player, he works hard, and he gets the team behind him, especially when he has confidence. Alun Wyn Jones will also bring a lot of experience when he comes on. But that said, Dan has done it before, so this week will be no different."
Stick also warned that writing off Wales could be a big mistake: "For us, Wales are where we were in 2018, when Rassie (Erasmus – SA Rugby Director of Rugby) and Jacques (Nienaber – Springbok head coach) came back and started building. That is why we would like to build our depth with the young players but at the same time win, especially with an eye on the Rugby World Cup.
"I think in their backline there are about six players who were in the British & Irish Lions squad, and they have a player like Liam Williams (fullback) just keeps going."
Zoning in on their own game, Kolisi added: "Last year was tough with how closely we lost some test matches, and the coaches have looked at that, and have been working on it. Hopefully some new players get an opportunity for us to build some depth and momentum at the same time this season."
With the uncapped duo of Salmaan Moerat (lock) and Elrigh Louw (loose forward) in line to make their Springbok debuts off the bench, Kolisi had some words of encouragement for them.
"I am very happy for both of them," said the Bok captain. "Salmaan has been with us before and he has had his injury problems, so it is good to see him fight through that to be here, and Elrigh has played fantastic rugby.
"Our message to them has been that the toughest part is to stay here, but that they just have to do their best and that as the older players in the team we will support them on the field."