There isn't any Vodacom URC action for the South African or Irish teams for another fortnight, but when they resume on the weekend of 20/21 May, it will be the decisive final round.
Leinster have already clinched top spot, but the next seven teams will have it all to play for, while two Welsh clubs, the Ospreys and Scarlets, are in a desperate battle with each other for the Welsh Shield.
Munster are currently second on the log, tied with the Cell C Sharks and the DHL Stormers on 56 points, but they have the tough task of having to go to the Aviva Stadium to play Leinster on that last weekend.
The men from Dublin are normally favoured in such games, but the prospects for that all-Irish clash could depend on how the two sides go this weekend. If they both win, Leinster coach Leo Cullen has spoken about the probability of a rematch in the Champions Cup semi-final.
Munster don't have quite the same depth that Leinster do, so if that materialises, they could find themselves disadvantaged if both teams have to rest players ahead of the Vodacom URC play-offs or, potentially, a European final the following week.
If they both get knocked out of Europe this weekend, the final game of the Vodacom URC should be a full-strength clash between the two Irish giants.
And if Leinster win and Munster lose, Johann van Graan's side will have the advantage of a week off coupled with the probability that Cullen's men will play their alternative team in that final Vodacom URC league match.
Note the reference to 'alternative' team, for it became clear on Leinster's two match tour to South Africa that you can't really refer to a Leinster B team. They were significantly under-strength in both Durban and Cape Town, and yet were competitive enough to get losing bonus points against both the Cell C Sharks and the DHL Stormers.
And in Durban, they were pressing for the win in the final minutes.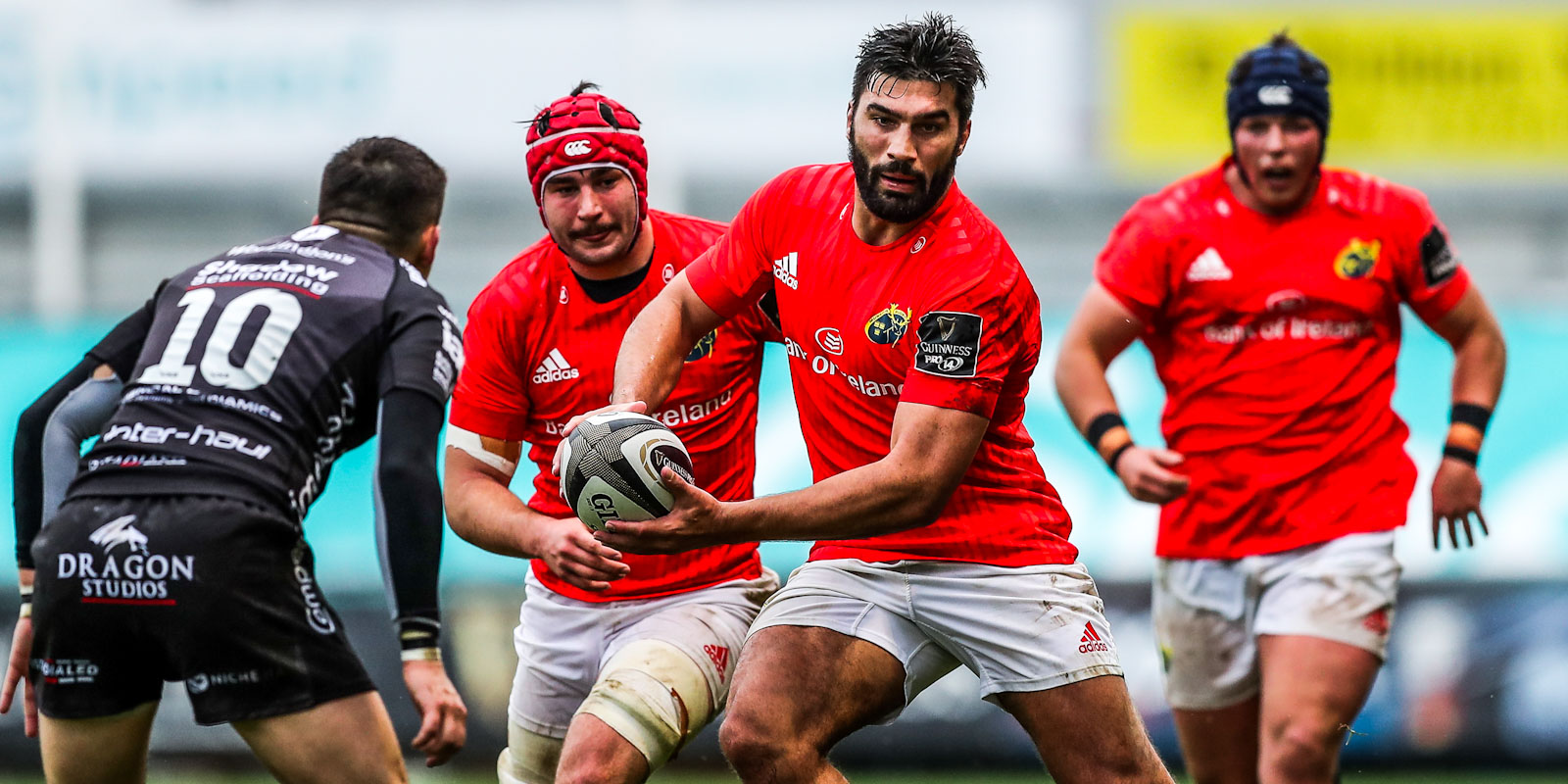 It was because of the importance of getting past Leicester in Saturday's quarter-final that Leinster rested their top guns for the South African trip, with some coaches staying behind in Ireland to help the top team prepare, and it is that readiness and wise man management that has prompted former Ireland coach Eddie O'Sullivan to predict an easy win for Leinster at Welford Road.
O'Sullivan, talking on the RTE Rugby Podcast, probably won't have pleased the Leinster coaches by referring to Leicester as a "hype job", as that is sure to add to the home team's motivation. But O'Sullivan is pretty adamant that Leinster should win.
"I'll probably get hammered for saying this, but I think we're giving Leicester too much credit," said O'Sullivan.
"They're a very good team, no question, but I'd be shocked if Leinster don't beat them at the weekend. I think Leinster are locked and loaded at the moment, they've managed their resources brilliantly.
"They're in a great place, this has been planned along the way. I'm not taking away from Leicester, they're a good team, top of the Gallagher Premiership, but let's not forget Connacht scared the pants off them in the European Cup. At Welford Road the final score was 29-23, and the score at the Sportsground was 28-29.
"Leicester are a good team but we shouldn't make them out to be [more]. I just think Leinster are a better side, they have more strings to their bow. Leinster aren't going to be bullied upfront. Don't be codding yourself. Look at that Leinster pack. It's essentially an Irish pack by in large. They aren't going to get pushed around Welford Road."
For their part, Leicester certainly haven't been underestimating the threat posed by Leinster. Earlier this week Ben Youngs insisted it will take a performance of Test match proportions for Leicester to topple the Irish giants.
Although Leinster are away and Munster are at home, it is probably Munster who have the tougher task as Toulouse are widely recognised as one of the top two teams in the competition. But there again it is not quite true that Munster are completely at home, for they are hosting this game at the Aviva Stadium due to a clash with a concert at their regular home ground in Limerick.
What impact the change of venue might have remains to be seen, but Munster should be pleased with the fact that as of Thursday, over 31 000 tickets had already been sold.
For the watching South African teams, this is going to be a good weekend for determining just how strong the Vodacom URC is relative to the other European competitions that contribute to the Champions Cup.