The Boks had their first two training sessions on Monday at their training camp in Paris after a well-deserved break following a four-month slog in which they participated in the Castle Lager Rugby Championship and Castle Lager Lions Series, and the Bok outside centre said they are excited to be back together and to return to the field.
The Springboks will open the Castle Lager Outgoing Tour against Wales in Cardiff on Saturday, 6 November, before travelling north to Edinburgh where they will meet Scotland on 13 November, and then on to London to play England on 20 November.
"We are in a good space as a group," said Am.
"Finishing off the Rugby Championship with a win in the last Test was a huge confidence booster going into the end-of-year tour, so we are in a good frame of mind as a team and we'll definitely try to prepare for this tour as well as we can."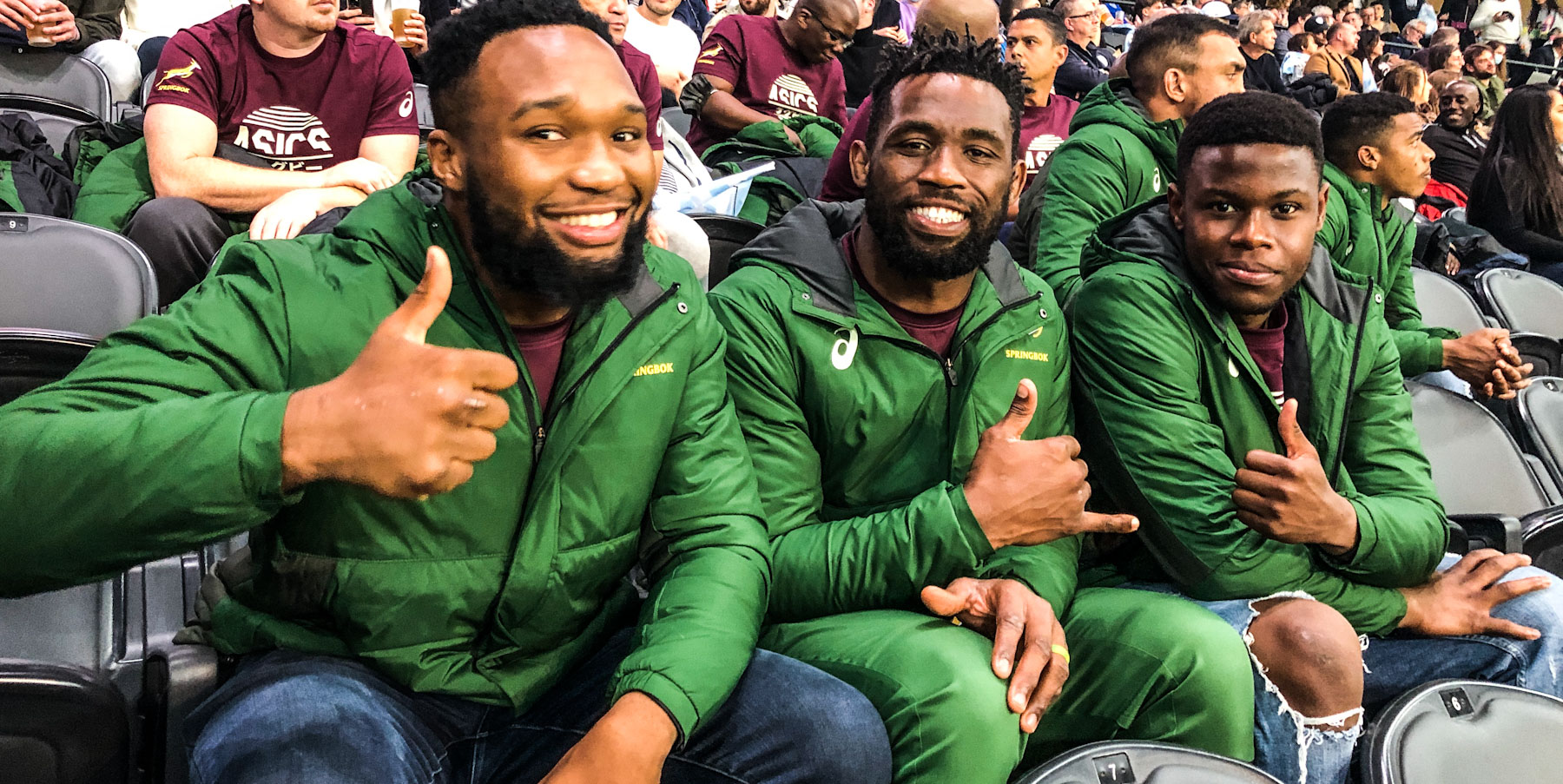 The speedy outside centre, who started in all four matches in Queensland and scored a try against Australia in Brisbane, added that the break after returning from Australia was good for the team.
"Especially from a mental perspective, and it gave the conditioning coaches a chance to manage us," he said.
"The boys are rejuvenated and very happy to see each other and we are looking forward to this tour."
While Am acknowledged that this week was a fantastic opportunity for the players to familiarise themselves with the conditions in France with the Rugby World Cup two years away, he said there was a long way to go before the international extravaganza.
"As players we do not want to think too far ahead," said Am.
"We are mainly focused on this tour and trying to prepare as well as we can because we have been off completely for two weeks in South Africa, but it's nice to get a feeling of the atmosphere and environment here."
The team will have two training sessions on Tuesday and will have Wednesday off to recover before continuing their on-field preparations on Thursday.