The domestic players joined the small contingent who reported for duty last week after concluding their PRO14 Rainbow Cup SA duties, and Davids said it brought a new dynamic at training.
"We started out with a lot of energy and excitement last week and we ticked the boxes we set out to tick," said Davids.
"One can clearly see the excitement growing with the bigger player numbers and there is more competition as well. We saw some good things (at our first training session of the day on Monday) and we can certainly build on that for the rest of the week.
"We spoke about what we wanted to achieve at the alignment camps, and we can now implement that."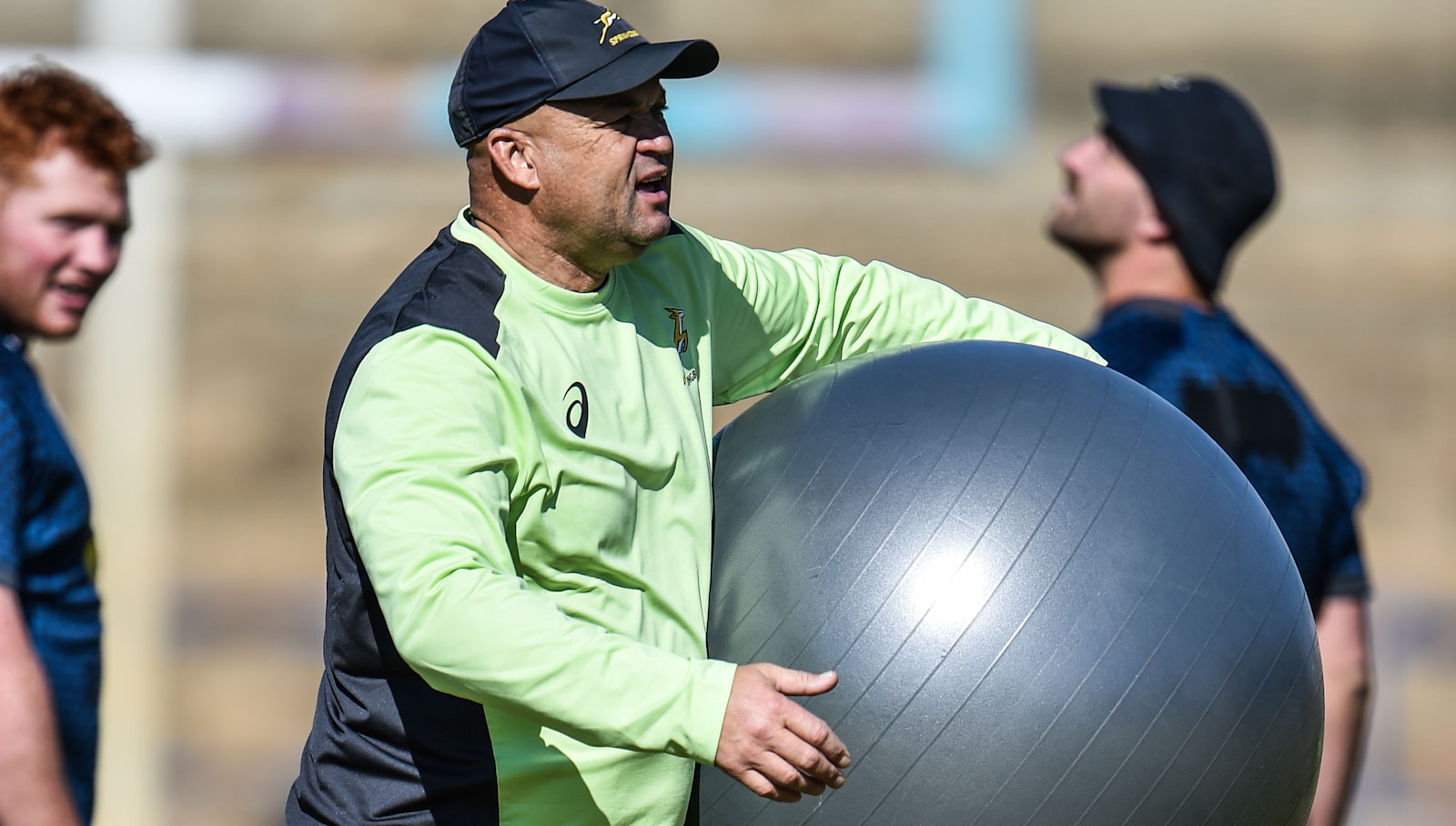 Davids added: "We have a sequence for what we would like to achieve each day of the week, and the sessions themselves have different outcomes, so it is important for us to build on those components in the different departments."
Davids was thrilled to be part of the Springbok coaching team and said he would work with the players to formulate a collective approach as they embark on an exciting international season.
"It's a massive honour and privilege to be in such a dynamic environment and with players who have so much experience," said Davids.
"For us the key is to have a collective approach and to focus on what is best for the team. Many of these guys have won a Rugby World Cup and there are a lot of good systems in place. Looking forward we can now see where we would like to improve and then make those adjustments."
Davids was positive when asked if the team would have enough time to get their structures in place ahead of the internationals against Georgia and the British & Irish Lions and said: "We have a good understanding of what we would like to achieve, so it is important for us to use each session to get the detail right.
"We laid a good foundation in the Rugby World Cup and in the matches leading up to that and going forward the detail and clarity at each training session will be important."