By winning the biggest of all the SA Rugby Awards, Vermeulen – the most capped No 8 in the history of Springbok rugby and Man of the Match in the 2019 Rugby World Cup Final in Japan – joined an elite club of only five players who have won the award more than once.
Since the advent of professionalism in the mid-1990s, only Schalk Burger (2004, '11), Bryan Habana (2005, '07, '12), Fourie du Preez (2006, '09), Jean de Villiers (2008, '13) and Pieter-Steph du Toit (2016, '18, '19) have been named SA Rugby Player of the Year more than once.
Compounding the significance of this achievement, the 2020 season Carling Currie Cup triumph marked Vermeulen's third – all of them for different teams – which added to his Rugby World Cup and Castle Lager Rugby Championship winners' medals.
In 2007, Vermeulen was a 21-year-old youngster in the Toyota Cheetahs team that beat the Xerox Lions by 20-18 in a nail-biter in Bloemfontein.
Five years later, in 2012, Vermeulen starred in the blue and white hoops of DHL Western Province in their 25-18 final victory over the Cell C Sharks in Durban.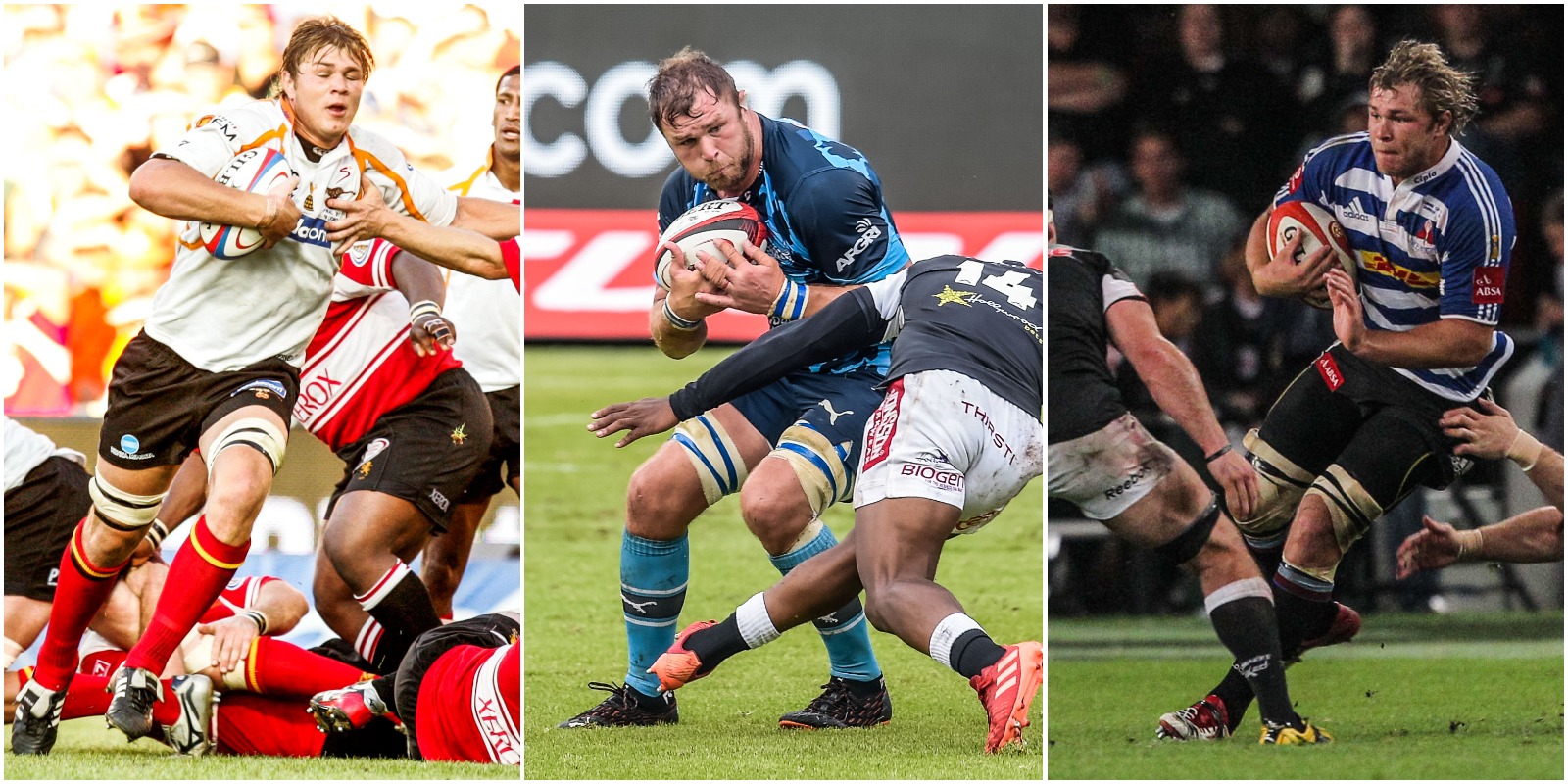 And a little more than a month ago, Vermeulen lifted the Carling Currie Cup as the Vodacom Bulls captain after a nail-biting 26-19 win over the Cell C Sharks in the final in Pretoria, which was the first to be interrupted by lightning and then going into extra-time.
(Former Bok loosie Theuns Stofberg achieved a similar feat - he won the Currie Cup with Free State (1976), Northern Transvaal (1979, '80) and WP (1982, '83).)
Vermeulen has been a fixture on the local rugby scene since making his senior debut for the New Nation Pumas way back in 2005, and had it not been for untimely injuries, Vermeulen would have made his Springbok debut way before 2012, when he eventually earned his first Test cap against Australia in Perth.
Despite this illustrious career – which includes two appearances against the British & Irish Lions in 2009, with DHL WP and the Emerging Boks – the 34-year-old Vermeulen is showing no signs of slowing down and he has his eyes firmly fixed on facing the famous red jerseys again later this year.
"Personally, it will be a major tick on my bucket list to play a Test against the Lions, especially since I've played against them twice in 2009, but not for the Springboks," said the man nicknamed "Thor", adding that he's ready to carry on playing for as long as he is considered good enough.
"Mentally I could go until 2027, but I don't know if the body can. If I can still pull my weight and play my part in the squad then I would like to keep going. I'll keep doing my best on the field and then it will be up to the coaches and selectors."
Commenting on his Carling Currie Cup feats dating back a decade and a half, Vermeulen - who was on Thursday evening named the Players' Player of the Year too - was philosophical.
"It doesn't matter where you play the game, you want to give your best all the time and hopefully you can contribute to the team's cause," he said.
"I was lucky to win with the Cheetahs in 2007 as a youngster, which gave me some great experience. A few years later I played with some legends in a strong Western Province team and now, with the Bulls, it was as an older guy where I had to guide youngsters.
"When Jake White came in at the Bulls, he said he wanted to set certain standards, and I must say he got it spot on.
"He made some great additions to the squad and management, the players that came on board and someone such as Henning Gericke (former Springbok psychologist). Henning played a huge part and was a bonus to us with his work with the players, especially with no crowds in the stadium.
"We have a great setup at the Bulls, I really like it and the Bulls family are a great bunch of guys."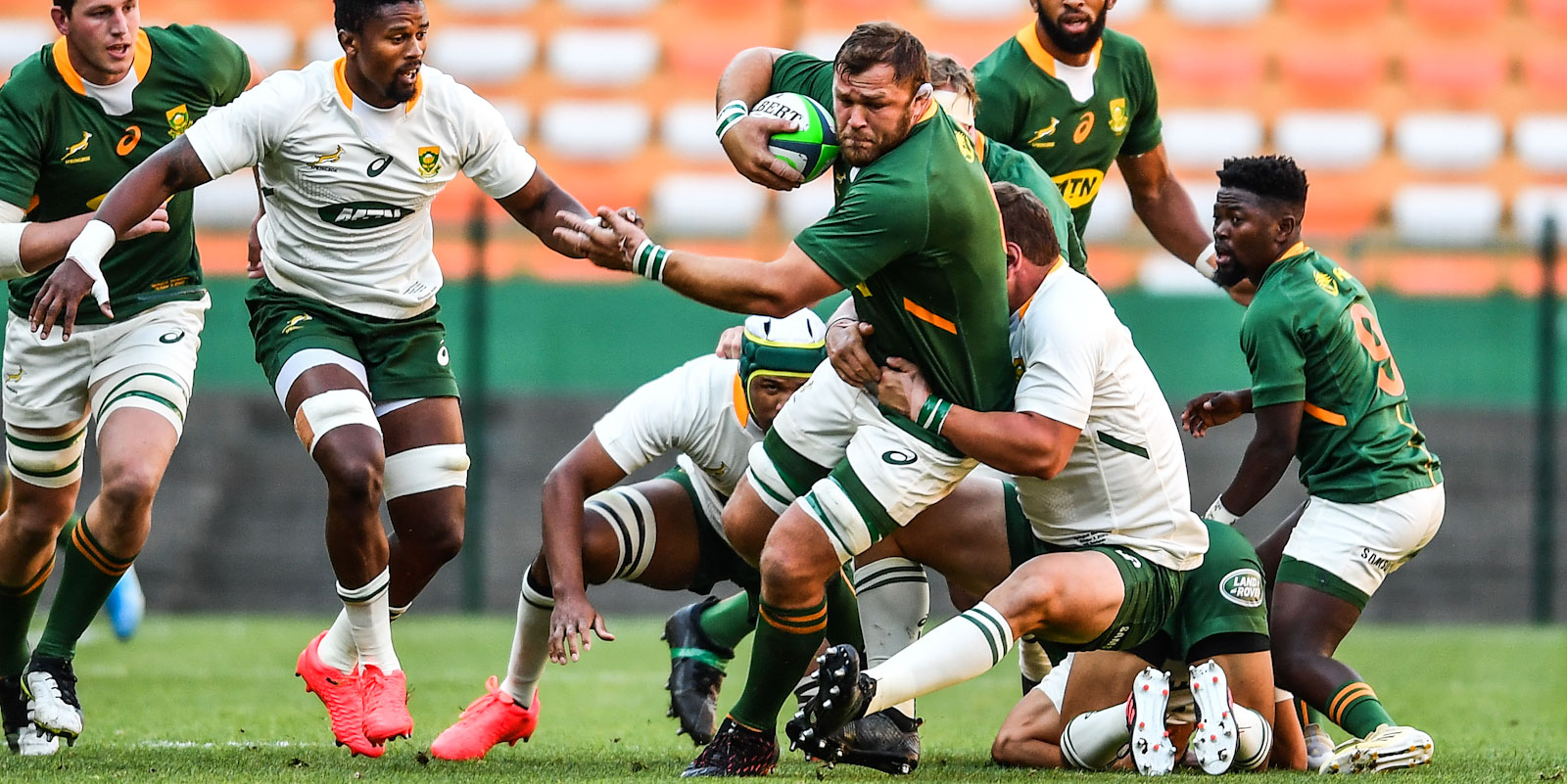 SA Rugby Player of the Year winners (since 1995):
1995      Ruben Kruger
1996      André Joubert
1997      Os du Randt
1998      Gary Teichmann
1999      André Venter
2000      Breyton Paulse
2001      André Vos
2002      Joe van Niekerk
2003      Ashwin Willemse
2004      Schalk Burger
2005      Bryan Habana
2006      Fourie du Preez
2007      Bryan Habana
2008      Jean de Villiers
2009      Fourie du Preez
2010      Gurthrö Steenkamp
2011      Schalk Burger
2012      Bryan Habana
2013      Jean de Villiers
2014      Duane Vermeulen
2015      Lood de Jager
2016      Pieter-Steph du Toit
2017      Malcolm Marx
2018      Pieter-Steph du Toit
2019      Pieter-Steph du Toit
2020      Duane Vermeulen