At that stage, the former Highlands Park Boys High pupil and University of Johannesburg logistics student, just could not force himself to rugby training anymore. Ngcobo was, in the words of World Rugby Hall of Fame legend, Os du Randt, 'gatvol'.
Hard to believe, given the bright future expected from the scrumhalf who played with Elton Jantjies and Dimitri Catrakilis as halfback partners for the Golden Lions Academy teams and was talented enough to be scouted by UJ with a rugby bursary, followed up by a Lions contract.
"I just did not enjoy the game at that stage, it brought me no joy," the newly appointed SA Rugby Sevens Academy Head Coach told www.springboks.rugby this week.
"It simply did not give me any motivation and although I loved the game so much, it was not working for me anymore."
Ngcobo also moved to the wing as his frame expanded with age, with bulk now assisting his speed off the mark, but it was the speed of his courier deliveries, rather than the ability to exploit the outside gap, that made him feel worthwhile.
But in the end, the rugby gods had their way.
A natural drive to stay fit saw Ngcobo keep on lifting the heavy parcels and when University of Witwatersrand rugby coach Martin Scheepers came calling, the scrambled puzzle suddenly took shape.
"He coached me at U13s and told me he heard that I had stopped, and asked me to join him at Wits," said Ngcobo.
"I told him that I was a working man at that stage, but he talked me into lacing up my boots again. I decided to give it a go and after a good trial and a couple of tries (on the wing), I was in the Wits first team."
#ICYMI The elevation of @SticksCaleb as head coach to the SA Rugby Sevens Academy was announced earlier. He has been in the Academy set-up since 2015, first as player, then captain and later assistant coach, so this is well-deserved! He talks us through his emotions.#BestOfUs pic.twitter.com/6oUFgKzN8H

— Springbok Sevens (@Blitzboks) February 17, 2021
The rugby gods weren't done in getting one of their prodigal sons back home.
"Sitting in the stands was a coach of the Valke and he invited me to come and try out with them," Ngcobo remembered.
"I told him I am still trying out at Wits and he spoke to Martin who just said, 'I knew this was going to happen – vat hom' (take him)'. And off to Valke I went and after two weeks on trial, they offered me a contract."
Ngcobo would start for the Valke in their 2012 Carling Currie Cup campaign in a career that was only interrupted in 2015 when he was drafted into the SA Rugby Sevens Academy in Stellenbosch.
He soon established himself in the East Rand team as a starter on the wing, playing over 30 times in the red jersey, but his life changed forever when he represented the Valke in sevens for the first time.
"We were playing at the interprovincial tournament in Kimberley and I had a pretty good game against the Cell C Sharks. I saw Marius Schoeman and Neil Powell right up there in the stands, but thought they were there to scout some Sharks guys," Ngcobo recalled.
"Great was my surprise when they approached me and offered an invitation to join them at the Academy. I did make the SA Students team that played in France when I was still at UJ, but never thought of sevens as a career."
Powell (Blitzboks coach) and Schoeman (Sevens High Performance Manager) were busy establishing the Academy, realising at the time that a feeder system was desperately needed to support and sustain the Springbok Sevens team and their efforts to become a world leader in the game.
Ngcobo reflects on those times with a smile.
"I grafted so hard in that Academy and for two years tried to get into the Blitzboks, so when I finally made my debut in Wellington, New Zealand, it was the most satisfying feeling ever," he said.
"I played for the Blitzboks in Wellington, Sydney, Vancouver, Singapore, Paris, London and most remarkably, in Hong Kong in 2018, when I actually travelled there as assistant coach."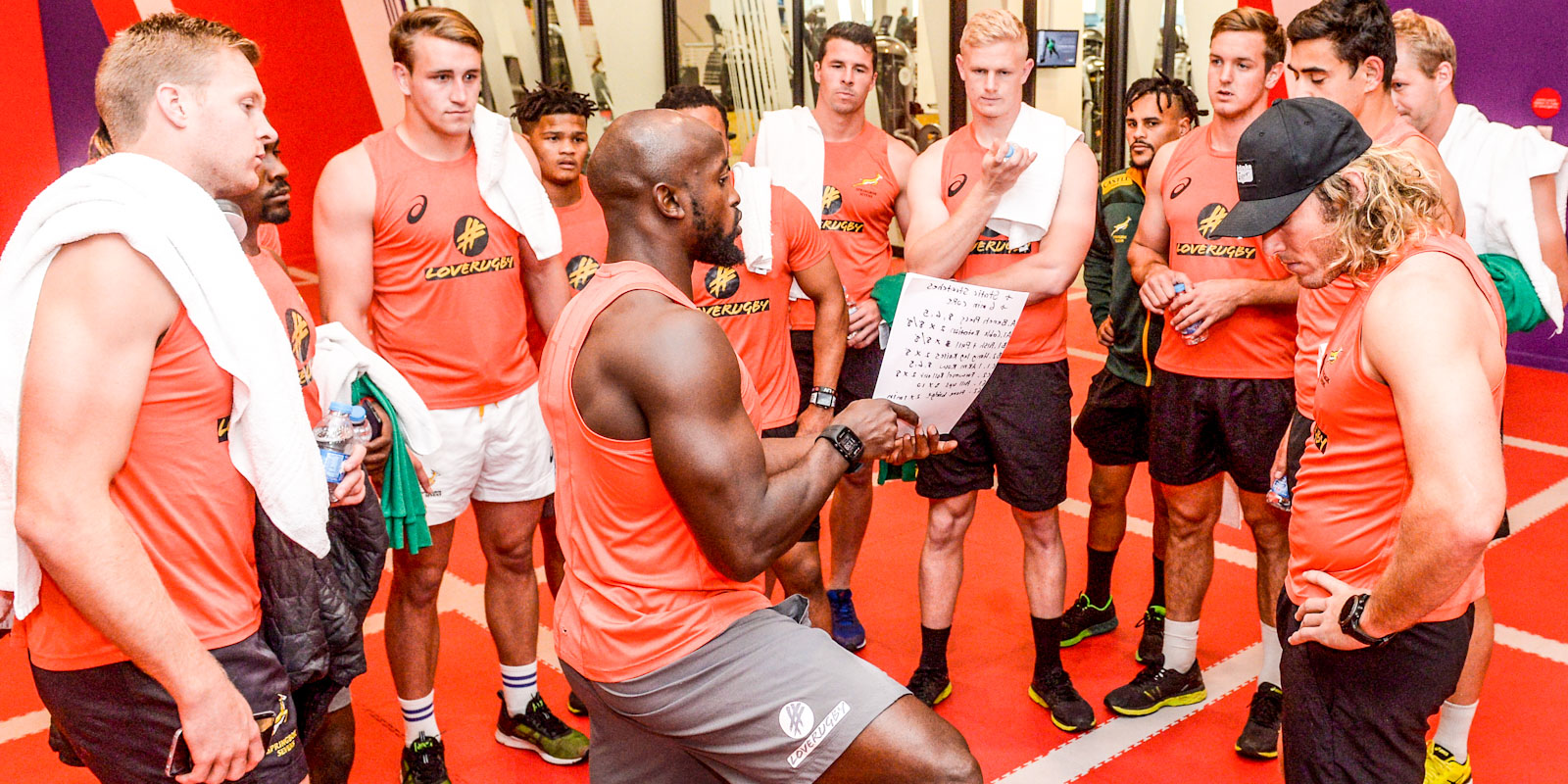 That year, the SA Rugby Sevens Academy side travelled to the most iconic of events in the Far East as the Blitzboks, as Powell and his first-choice squad remained in South Africa to fine-tune their preparations for the 2018 Commonwealth Games in Australia.
Schoeman took the reins, with Ngcobo travelling to Hong Kong his assistant and backing up as 13th player. As luck would have it, he was called into action when injury struck and played in the semi-final and bronze final of the tournament as the unheralded and young South African team delivered a master class.
They outplayed everyone with their fearless exuberance and were leading eventual winners, Fiji, at half-time of the semi-final, before a late try secured the win for the experienced Pacific Islanders.
A third placed finish secured vital log points and helped the Blitzboks retain the overall HSBC World Rugyb Sevens Series title.
Schoeman had a massive impact on Ngcobo's career and it is fitting that the new coach takes over from his mentor to guide the next generation of Blitzboks hopefuls.
"I saw a lot of positives in his play and once he joined us, I realised that he could contribute so much to our system," said Schoeman.
"Sandile was not only a very good player, but has this wonderful work ethic and is probably the hardest worker I know. He loves the game, understand the principles so well and is an honest grafter. He has a great future as a coach ahead of him.
"The role of the Academy is two-fold – not only do we need to develop and nurture the next group of Blitzboks, but we also have to create a pathway for coaches.
"Sandile has served the Academy so well. He started as a player, then became our captain before becoming a Blitzbok and was a member of the squads that won the World Series twice in succession.
"As his playing days neared the end, he moved into the strength and conditioning field and I started to use him as my assistant coach as well," recalled Schoeman, a World Rugby coaching educator.
That combination won tournaments in South America, Europe, and Dubai and, more and more, Schoeman was giving Ngcobo added responsibilities.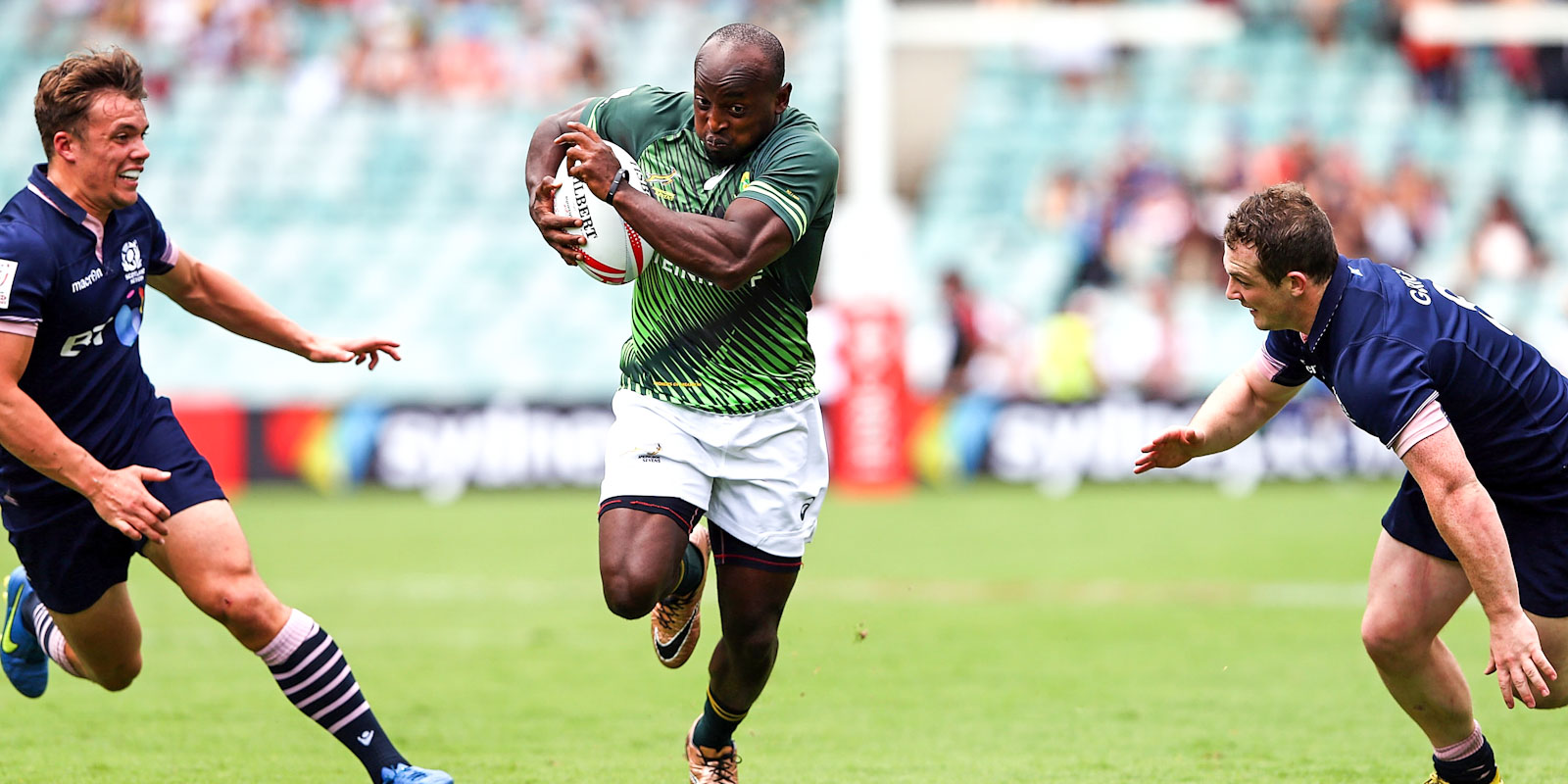 In 2019, when the SA Under-18 Sevens team travelled to Namibia for an international tournament, Ngcobo took the reins for the first time (assisted by his former captain, Philip Snyman), with Schoeman watching from the stands.
Ngcobo also had a leading role in preparing the Academy side in Dubai in 2019, where the South Africans won the International Invitational tournament.
In a recent development, Schoeman was moved into a permanent role as High Performance Manager of the Rugby Department at SA Rugby, and Ngcobo was promoted into the head coach role vacated by Schoeman.
Ngcobo (affectionately known as 'Stix') hopes to continue the good work done by Powell and in recent years, Schoeman (known as 'Shoes').
"I have a lot to thank 'Shoes' for and will work hard to maintain the high standards that exist," said Ngcobo.
"The Academy's role and purpose is well-established and having been part of it for so long, I think I understand what is needed to make sure we maintain the standards and sustain the culture that brings success to the Blitzboks and the system as a whole. I love working for a team and the greater good, so is looking forward to keep on contributing."
And the nickname then? Fittingly, it relates to another sevens legend, former Blitzbok captain and current Springbok assistant coach, Mzwandile Stick.
"When I was still at school, we attended a tournament where the Blitzboks played against provincial teams and Mzwandile Stick gave me a pair of his shorts and he signed it as well," Ncgobo recalled with a chuckle.
"When I started with sevens training at UJ, I wore those shorts all the time and the guys started to call me 'Stix'. The name stuck."
Named after Stick and moulded by 'Shoes' no less, Sandile Caleb Ngcobo now gets the chance to be his own man.
"It will never be about me. The culture and system created this far demand certain standards to be maintained," he said.
"That will be the main purpose, to make sure the guys coming into the Academy improve as human beings and players and eventually excel in both. And of course, carry the South African flag with pride all around the world."