Croy, a legend of Tygerberg in the Northern Suburbs of Cape Town, led the WP Platteland in the erstwhile Rhodes Cup competition of SARU, under the banner of the non-racial SACOS.
He also played for West Coast clubs Louwvenians and Saldanha Marines, before representing the last SARU team in 1989, with current SA Rugby Deputy President, Mr Francois Davids, as well as former Springbok coach Allister Coetzee, to name but a few.
"'Balla' was a unique player who could play almost any position in the pack except perhaps lock, and he will forever be remembered as a SARU legend," said Mr Alexander.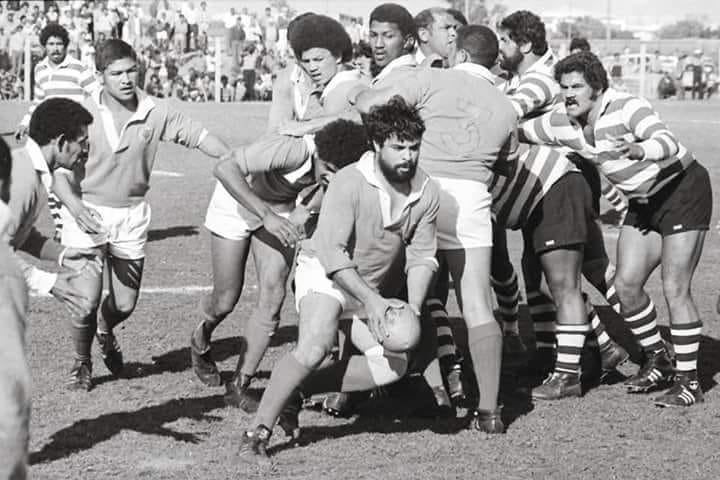 "He was an uncompromising player who later became a beacon in his community in Bellville South, a man who had a lasting influence on many, and he loved the game, so much so that his daughter, Inge, is also involved as physio with DHL Western Province and the Stormers.
"Our heartfelt condolences to his wife, Barbara, and Inge, his other family, friends and loved ones, on the passing of one of the real hard men of South African rugby."
Apart from obtaining national colours, Croy played for WP Country Districts when they won the last edition of the Rhodes Cup in 1980, and was also a member of the SA Cup-winning Tygerberg side in 1982, under the captaincy of Peter Jooste.
When he hung up his boots, Croy ploughed back into the game as coach at Western Province – for their Vodacom Cup, Amateur and Disa teams – as well as Tygerberg RFC, where he was Director of Coaching.
Inge wrote an emotional message to her dad on Facebook: "Wherever I go I am Balla's daughter, and forever I will be blessed to call him Dad. Today I am who I am because of him. He was strict but gave me independence. He taught me to be strong and fight adversity, and gave me every opportunity he didn't have."
Main image: Heindrich Wyngaard