The match will provide Johannes-Haupt and her coaching staff with a good view on the depth of talent coming through the age-group pipeline, having assembled the squad from the SA Rugby Under-20 Women's Week held in Mthatha recently.
For the Johannes-Haupt, game management and execution will be crucial against the Junior Sables Women, whom they played in Potchefstroom in August last year.
"We don't know that much about Zimbabwe, but the focus will be on our own game and if we manage to stick to the areas of play, we strong at, the result will look after itself," she said.
"The players are pretty eager to display their talents. Luckily for us Beyonce, along with Anelisa Ndamase, Carmelita Malone and Ayakha Soga played last year, while Shiniqwa formed part of the Bulls Daises squad that won the Women's Premier Division, and picked up good experience there.
"We did not have much time together as a squad, so the focus remained on the fundamentals of the game and making sure the basics are executed well. It was exciting to see the talent when we assembled.
"We hope to get the best out of this group and hopefully identify a big number of players that can graduate to the Springbok Women squad, as we want this team to be a pathway to the senior side," the coach added.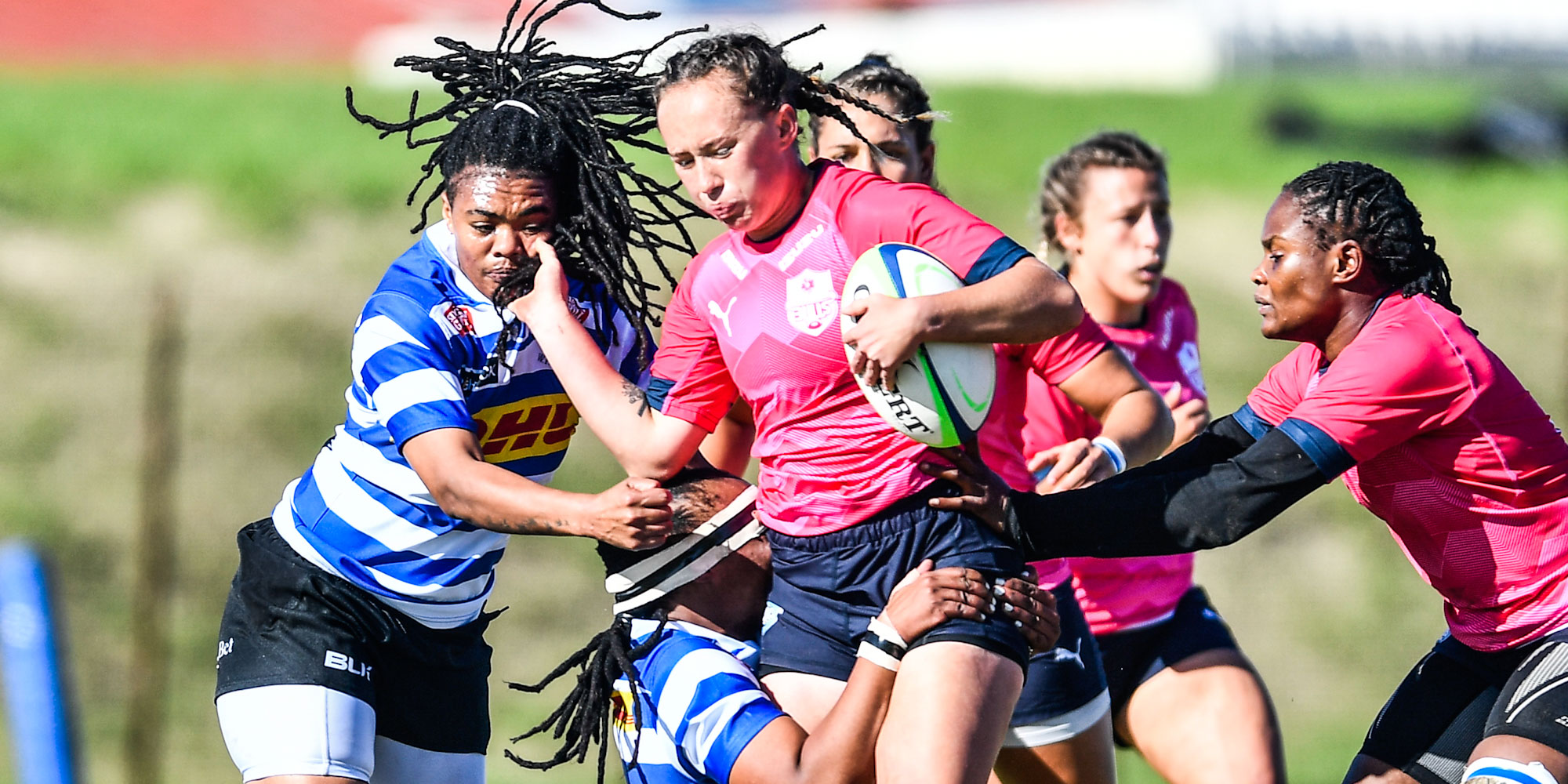 Three players who played for the Junior Springbok Women in Potchefstroom last year, Mary Zulu, Byrhandrѐ Dolf and Vainah Ubisi, are currently part of the Springbok Women squad for the WXV tournament that starts next weekend, alongside previous incumbents Sinazo Mcatshulwa, Saneliswe Charlie, Lusanda Dumke, Chuma Qawe, Nompumelelo Mathe and Tayla Kinsey.
The Junior Springbok Women team to face Zimbabwe in East London:
15. Ayakha Soga (Western Province)
14. Thobile Msizazwe (Golden Lions)
13. Lilitha Vakalisa (Border)
12. Shiniqwa Lamprecht (vice-captain; Blue Bulls)
11. Shaunique Alexander (Eastern Province)
10. Senica Adams (Western Province)
9. Carmelita Malone (Western Province)
8. Beyonce du Plessis (captain, Western Province)
7. Sindiswa Ngwenya (Golden Lions)
6. Sinalo Ngonono (Golden Lions)
5. Setty Dlamini (Sharks)
4. Somila Kebeni (Border)
3. Rosie Leen (SWD)
2. Karabo Lebotsa (Blue Bulls)
1. Anelisa Ndamase (Western Province)
Replacements:
16. Hermion Makhoba (Limpopo Blue Bulls)
17. Palesa Mthembu (Sharks)
18. Nomzamo Nimorundsini (Blue Bulls)
19. Sese Duda (Border)
20. Sinexolo Soga (Eastern Province)
21. Robyn Strydom (Free State)
22. Shannon Pieterse (SWD)
23. Inga Qigi (Border)
Match detail:
Date: Tuesday, 3 October
Kick-off: 11h00
Venue: Baysville High School, East London
Referee: Sinesipho Foloti
Livestream: SuperSport Schools - https://tinyurl.com/3efv5bmz