The Springboks have 15 log points after four games. Ireland and Scotland – who face off in what will be a pool decider on Saturday – are on 14 and 10 points respectively. Erasmus explained a series of permutations that could come into play.
"If Scotland beat Ireland by eight points or more and Ireland don't get a bonus point, then Ireland are out," said Erasmus.
"Then, if all three teams finish on 15 log points, the team with the best points difference will go through.
"If Scotland have the best points difference, then we'll fall out because Ireland defeated us, but for that to happen Scotland must score four tries and beat Ireland by more than 20 points, and Ireland must also get a bonus point.
"On the other hand, if Ireland have the best points difference, then we'll go through because we defeated Scotland."
Erasmus added: "From our point of view, we did what we had to do to go through, and we now have time to prepare for the different possible scenarios. Some of us will prepare for the All Blacks, and others for France.
"But France and Italy still have to play, so we'll have guys preparing for Italy as well. Italy in particular are used to facing the northern hemisphere teams, so there are still interesting permutations in the competition."
Erasmus said the team had achieved the goals they had set out in the match against Tonga.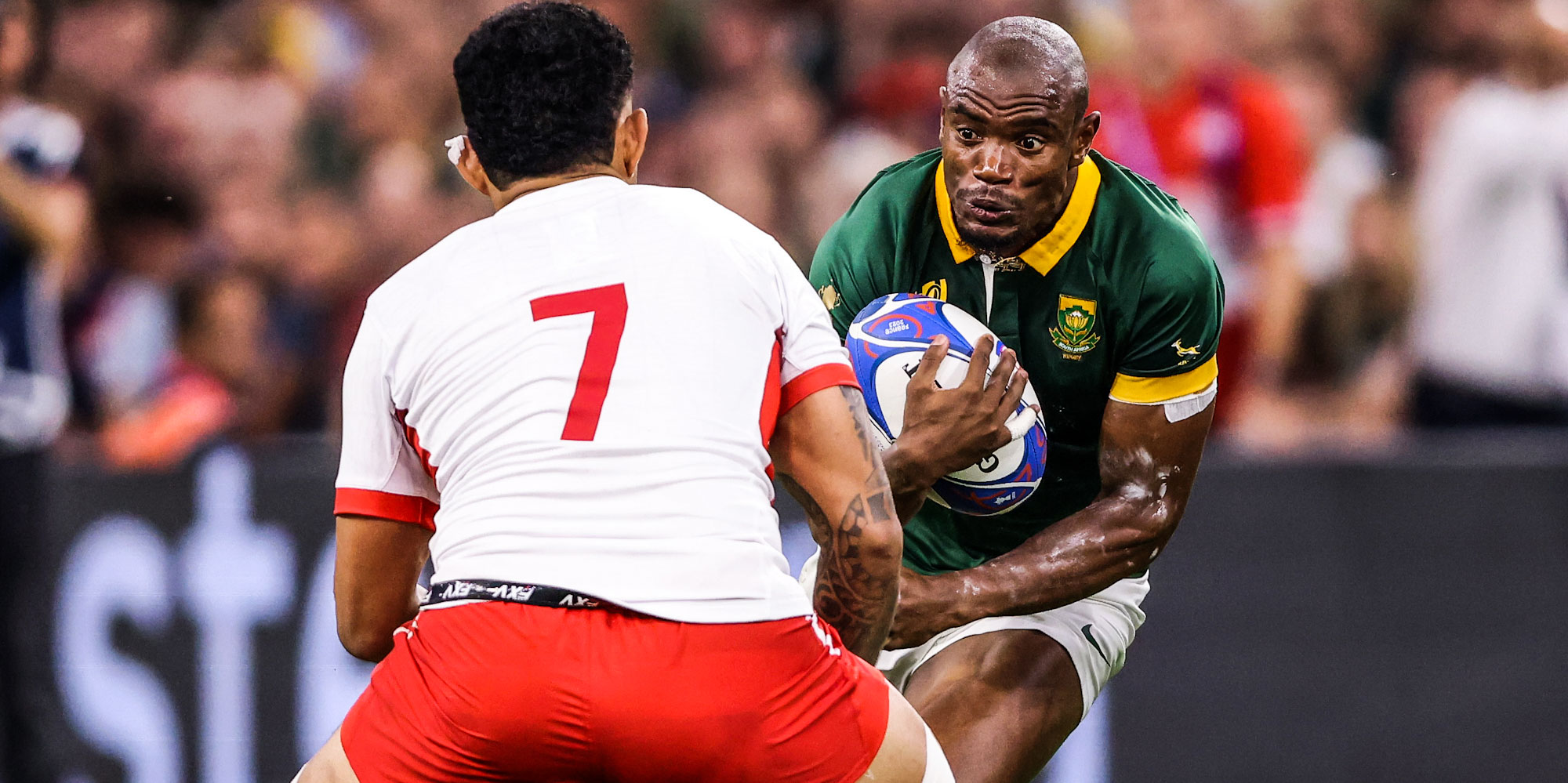 "The big thing for us was to win the game and we earned five league points and manged to get a proper points difference, which gives us a chance to finish first or second in the pool," said Erasmus.
"There's also a small mathematical chance that we could fall out. But to get close to 50 points was our goal, and we knew that with rotating our squad, there would be times when things would be stop-start in the game."
The Springboks will now have to wait until the weekend for the picture to clarify on the next stage of the tournament.
"I'd much rather sit here than be Ireland, who are No 1 in the world, knowing that Scotland only have to beat them by eight points without a bonus point to go out," said Erasmus.
"Of the three teams we are probably the most comfortable sitting here. That said, we could have two weeks before the quarter-final, or we could have a six-month break if things don't go our way.
"On Saturday night we'll know exactly who we will play. If we finish first, we'll play the quarter-final on Saturday and if we are second, we'll play on Sunday."
On the injury front Erasmus reported that wing Makazole Mapimpi would return home after suffering a tournament-ending injury in the match and that they would announce a replacement in the next few days.
"We are sad for Mapimpi," said Erasmus. "He fractured his eye socket and cheek bone, so he'll be out for four to six weeks. We'll miss him as a player and what he brings to the team off the field. But if we get to the final, we'll fly him and Malcolm Marx back."
The team will receive a well-deserved break on Monday and Tuesday to rest and recover from the pool stages of the competition and will resume their rugby programme on Wednesday.