Byrhandré Dolf (fullback), Chumisa Qawe (centre) Sinazo Mcatshulwa (flanker), all of whom played off the bench against Canada last weekend, have been promoted to the starting team.
Mcatshulwa slots in for Catha Jacobs, who was suspended for three matches following her red card against Canada, while Dolf and Qawe swop jerseys with Mary Zulu and Aphiwe Ngwevu – the players they replaced last weekend – respectively.
The uncapped Vainah Ubisi (lock), who played for the Junior Springbok Women last year, has been named on the bench in place of Mcatshulwa and could become the fourth player to earn a first cap on tour, while Koen also drafted in Asithandile Ntoyanto (prop) and Rumandi Potgieter (scrumhalf) in place of Azisa Mkiva and Unam Tose amongst the replacements respectively.
The match will be the second for the Bok Women on their short trip to Spain, with the first ending in a 66-7 defeat to the fourth ranked Canadians.
Koen said the changes were made in anticipation of Spain's style of playing, rotation and the forced exclusion of Jacobs.
"Catha was not available for selection, so Sinazo comes from the bench to the starting flanker position," said Koen.
"The other two changes to the starting team are rotational of nature, while the changes on the bench have more of a tactical approach behind it.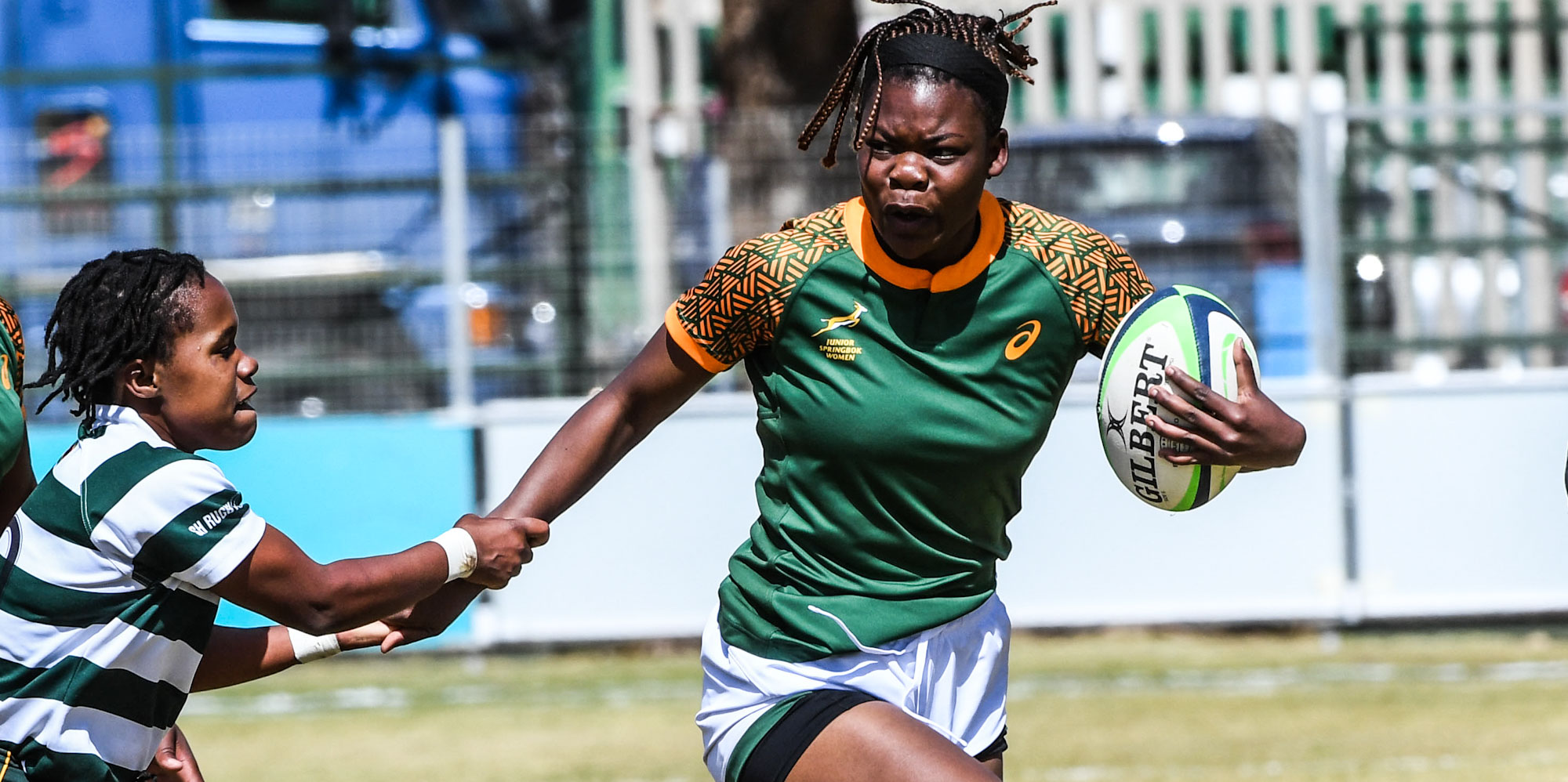 "We believe we can target Spain in the scrums and therefor brought in Asithandile, who has the experience of playing at two Rugby World Cups. Her scrumming ability will be important for us in the second half.
"The same applies with the selection of Rumandi, who has a good kicking game, and we want to use that to expose potential shortcomings in the Spain defensive set-up. Their ability to catch high balls will be put under pressure."
The match will be streamed live from the Estadio Nacional de la Universidad Complutense, with kick-off at 13h30 SA time.
Springbok Women team to face Spain in Madrid:
15. Byrhandré Dolf – 1 test, 0 points
14. Nomawethu Mabenge – 13 tests, 30 points (6 tries)
13. Shaunique Hess – 1 test, 0 points
12. Chumisa Qawe – 11 tests, 5 points (1 try)
11. Jakkie Cilliers – 4 tests, 13 points (1 try, 1 conversion, 2 penalty goals)
10. Libbie Janse van Rensburg – 11 tests, 105 points (4 tries, 29 conversions, 8 penalty goals, 1 drop goal)
9. Tayla Kinsey – 25 tests, 48 points (2 tries, 16 conversions, 2 penalty goals)
8. Aseza Hele – 17 tests, 30 points (6 tries)
7. Sinazo Mcatshulwa – 18 tests, 35 points (7 tries)
6. Lusanda Dumke – 19 tests, 25 points (5 tries)
5. Danelle Lochner – 1 test, 0 points
4. Nolusindiso Booi (captain) – 34 tests, 10 points (2 tries)
3. Babalwa Latsha – 21 tests, 10 points (2 tries)
2. Lindelwa Gwala – 21 tests, 10 points (2 tries)
1. Sanelisiwe Charlie – 6 tests, 0 points
Replacements:
16. Roseline Botes – 8 caps, 10 points (2 tries)
17. Asithandile Ntoyanto – 14 tests, 10 points (2 tries)
18. Yonela Ngxingolo – 20 tests, 5 points (1 try)
19. Vainah Ubisi – uncapped
20. Nompumelelo Mathe – 10 tests, 10 points (2 tries)
21. Rumandi Potgieter – 4 tests, 0 points
22. Aphiwe Ngwevu – 15 tests, 35 points (7 tries)
23. Mary Zulu – 1 test, 0 points