Life was good on 13 August, but she did not anticipate that the next time she would don the green and gold again would only be on 23 October at the Rugby World Cup in New Zealand. Qawe would have taken the offer though, if it meant that she was going to front up against England.
"Yes, I was hurting, and I did not it take well when I was not selected again, although Aphiwe Ngwevu had all my support in the No 12-jersey," said Qawe.
"But my family and friends told me to keep working hard, my chance will come again. And now it is happening, against the best team in the world. I am so happy and excited that my next game for the team will be against England of all teams. I am ready for them, I hope they are ready for me," she added with a broad smile.
That is not the only reason she is smiling, though. Chumisa is the younger of the Qawe twins and history will also be made at Waitakere Stadium in Auckland on Sunday as Chuma has also been named into the match day squad, albeit on the bench.
"I hope we can share the same field on Sunday and that I will still be in the match when she comes off the bench," said Chumisa. "She is my other half. We fight a lot, but on the field, we understand each other and love playing in the same team."
The Qawe twins will be the first to represent South Africa at the Rugby World Cup: "We are the first in our family to play for the Springbok Women, so everyone is proud about that and for us to be in the same World Cup squad is even more special."
The Qawe's will know each other's games very well, something Springbok Women lock, Catha Jacobs, hopes will also work for her as she starts for the team for the first time at the RWC. Jacobs hopes the knowledge gained in playing for Saracens in the Allianz Premiership will assist her team when they face England.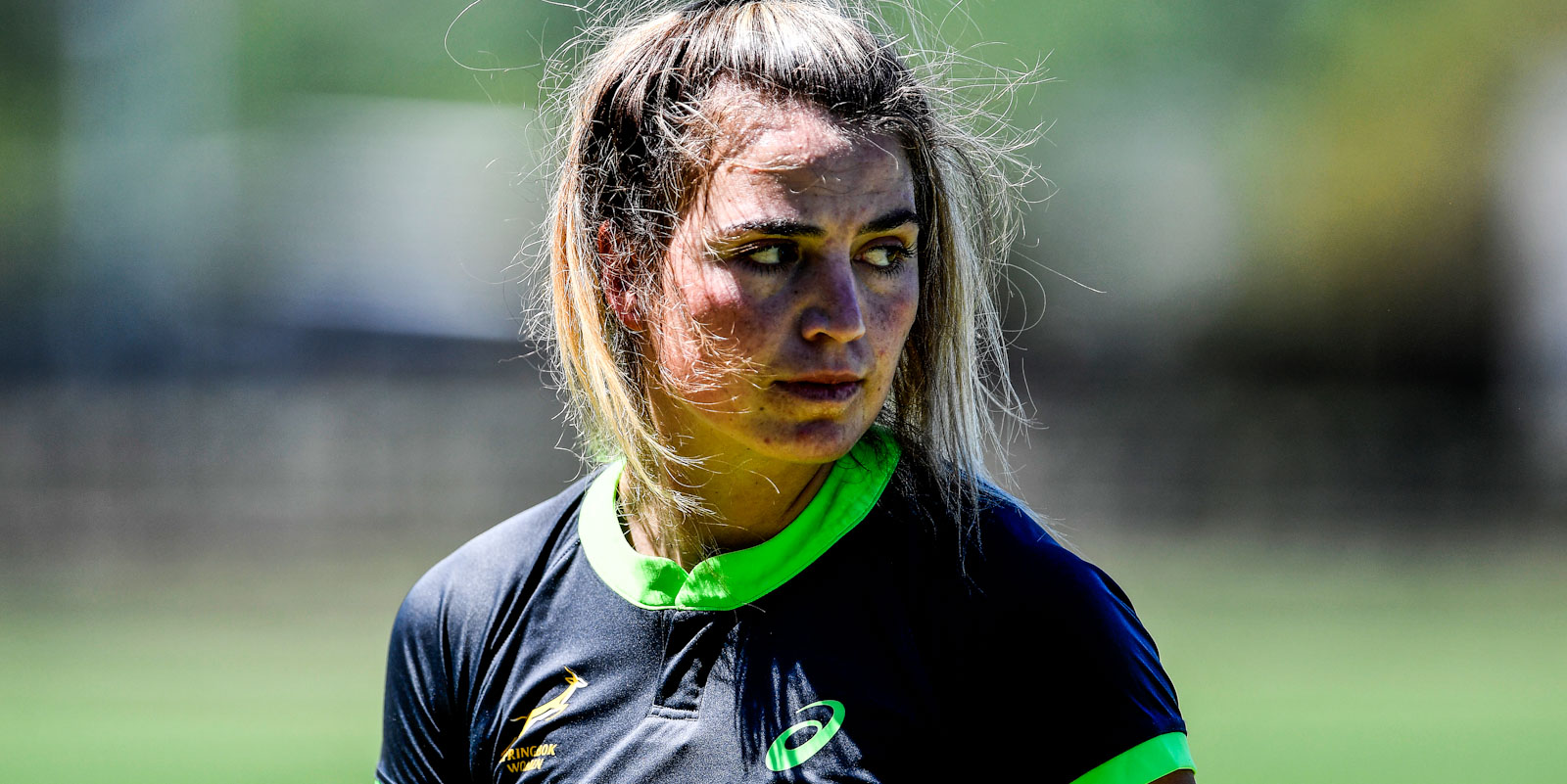 "There are a number of Saracens players in their squad, so I have played with them and against most of the other England players in the Premiership, which gave me some ideas on how we should approach this game," said Jacobs.
"They are all very skilful players and have the advantage of playing a lot of rugby, and they are very experienced as well.
"England use their lineout and maul to great effect and we will need to be pretty sharp on Sunday to defend that. One cannot predict the result, but I can say one thing for a fact, we will stay in the fight till the end and England will surely feel our presence on the field."