It is hard to believe Roos was first capped a mere 11 months ago and now, eight Tests later, the 26-year-old is rated amongst the best fullbacks at the Rugby World Cup, due to start on 8 October.
Roos will get a second opportunity against Les Bleus – the team she made her Test debut against – this time at Eden Park in Auckland, New Zealand and not in Vannes, France. And for the speedster, there is a world of difference between the two outings.
"I know and understand fifteens so much better than 11 months ago – at that time, I was just starting out playing fifteens, so I was learning as I went along," said Roos.
"That first Test match against France was not the easiest match I participated in, but I will remember it for the rest of my life. Any athlete wants to compete at the highest level and that was my entry into test rugby.
"Now I am playing on an even bigger stage, the Rugby World Cup and I could not be prouder of that fact."
The ability to attack space and use her superior fitness and speed have always worked well for Roos on the sevens fields of the world, with her scoring prowess and playmaking abilities establishing her as one of the major players in the HSBC World Rugby Sevens Series and – more recently – Rugby World Cup Sevens, where she was named in the tournament's Dream Team, despite South Africa finishing in 14th position.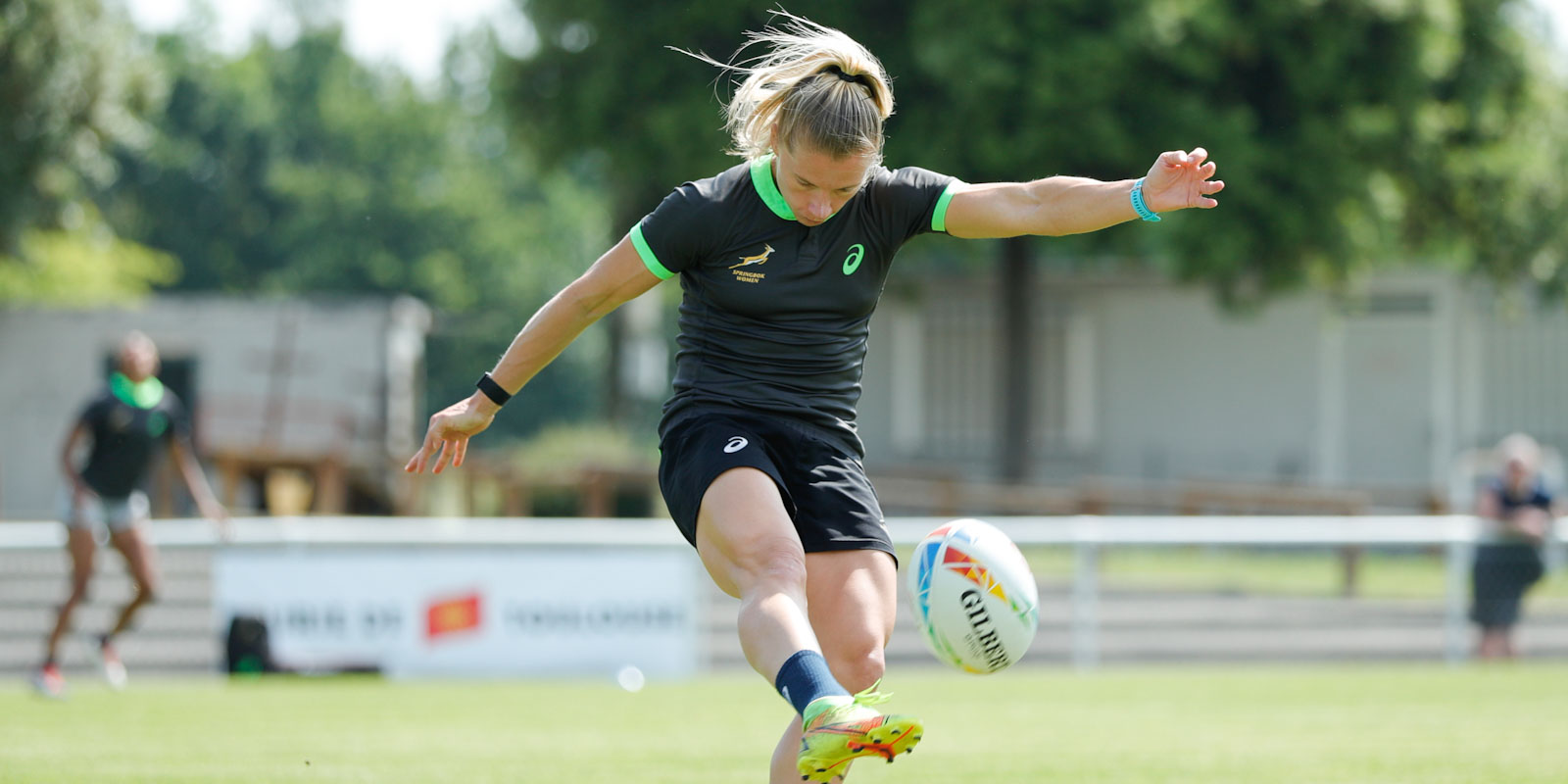 She has proven to be a handful in fifteens too and according to Springbok Women backs coach Lungisa Kama, more is to come from Roos.
"Her ability to attack the space is a wonderful asset," said Kama.
"There is a different alignment in fifteens, when to take the gap and attack that space is where the main differences exist between the two codes and that is where Nadine's biggest growth area was. Attacking from the back is one thing, it all depends where on the field you are, and she has adapted to that very well.
"We are asking her to use that ability to finish and score tries, and she is creating nicely at the moment."
For Roos, that role fits like a glove: "I am a playmaker in sevens and need to find space for the rest of my teammates and in that regard, not much has changed. It is obviously a more congested defence and field position remains crucial, so the game management is another area of decision-making."
Roos feels the momentum with the squad will benefit them when they come up against France.
"We certainly have grown and developed from that day in Vannes – not only me, but the rest of the squad as well," she said.
"We are now in a position where we can cause an upset on Saturday. We came to New Zealand to win matches and that first opportunity to do so will present itself on Saturday."