The final kicks off at 15h00 at Windhoek Draught Park and will be broadcast live on SuperSport.
The two finalists, who finished third and fourth on the standings following a mad scramble for positions in the last few weeks, both had to travel for their semi-finals, but they underlined their good current form by beating the defending champions, the Vodacom Bulls, and log leaders, the Toyota Cheetahs, in Pretoria and Bloemfontein last weekend.
Windhoek Draught Griquas not only ended the Vodacom Bulls' recent strangle-hold on the competition, but also progressed to their first Carling Currie Cup final since 1970, which was also the last time they lifted the famous gold trophy.
After their semi-final win at Loftus Versfeld, Windhoek Draught Griquas coach Pieter Bergh said: "For so many years, Griquas have talked about 1970. I have been involved with Griquas as an assistant coach from 2012 to 2018, and every year in that time, we never made a semi-final, with good teams, very good Griquas teams.
"There was always the talk of winning the Carling Currie Cup, and talking about 1970. Then in 2019 they made the semi-finals and in 2021, and they couldn't take that step. So, I'm incredibly proud of these guys.
"Obviously we can take a lot of confidence. The last time I sat here, I said we need to win three games to get into a semi. We treated it like three playoff matches, and this was our fourth playoff match, so we are used to this knockout rugby."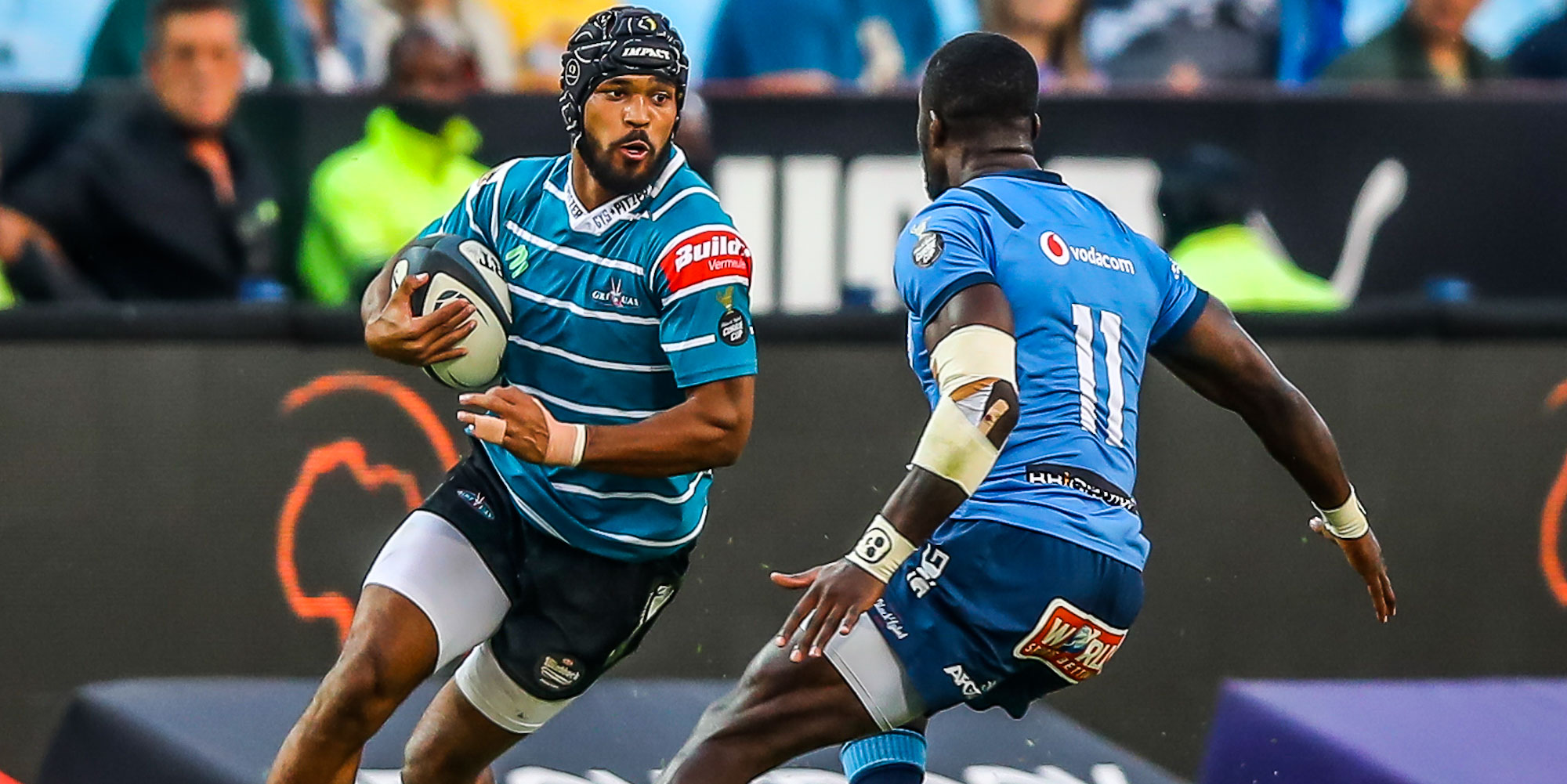 The experienced Jimmy Stonehouse, coach of the Airlink Pumas, was equally excited about Saturday's decider.
"It's amazing that everything worked out for us," said Stonehouse.
"At one stage, we almost let it slip, but the emotions after that semi-final were amazing, I think we deserve this, and we are feeling very happy. Between Griquas and us (Pumas), there is big rivalry brewing and this is one of the best things that could ever have happened for rugby in SA.
"We are losing 10 players at the end of the season and the Griquas are also losing players. But where are they going? They are going to the Vodacom United Rugby Championship (URC), and you bred them here at the Currie Cup.
"It's going to be great in Kimberley on Saturday – we owe Griquas one and we are looking forward to the final, it's going to be an amazing occasion."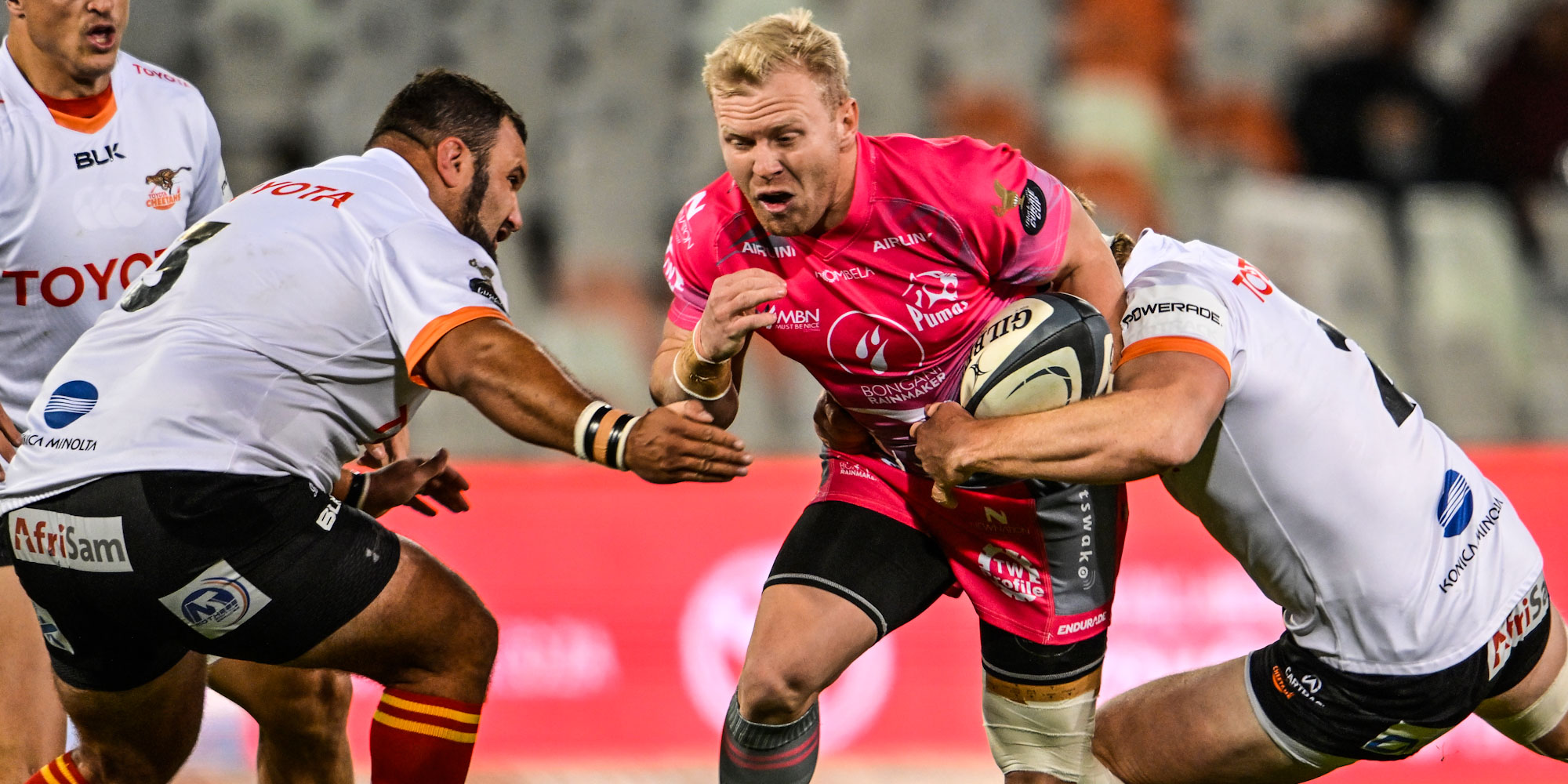 The hosts will probably take some form of confidence into the final, having beaten the team from Mpumalanga twice already this year – by 41-20 in the third round in Kimberley in February, and by 45-44 after a cliffhanger in Nelspruit in round 14 two weekends ago.
And last year, the Airlink Pumas won at home (26-22) and drew in the Northern Cape (13-13), while their only encounter in the COVID-affected 2020-season ended in a 22-17 home win for the Lowvelders.
Teams:
Windhoek Draught Griquas: 15 George Whitehead, 14 Munier Hartzenberg, 13 Sango Xamlashe (captain), 12 Rynhardt Jonker, 11 Luther Obi, 10 Zander du Plessis, 9 Stefan Ungerer, 8 Siba Qoma, 7 Hanru Sirgel, 6 Werner Gouws, 5 Derik Pretorius, 4 Cameron Lindsay, 3 Janu Botha, 2 Janco Uys, 1 Kudzwai Dube. Replacements: 16 Simon Westraadt, 17 Eddie Davids, 18 Andries Schutte, 19 Johan Retief, 20 Michael Amiras, 21 Johan Mulder, 22 Fiela Boshoff, 23 Chris Hollis, 24 Gustav du Rand, 25 Luyolo Dapula, 26 Raegan Oranje.
Airlink Pumas: 15 15 Devon Williams, 14 Tapiwa Mafura, 13 Sebastián de Klerk, 12 Eddie Fouche, 11 Jade Stighling, 10 Tinus de Beer, 9 Chriswill September, 8 Andre Fouche, 7 Willie Engelbrecht (captain), 6 Daniel Maartens, 5 Shane Kirkwood, 4 Deon Slabbert, 3 IG Prinsloo, 2 Eduan Swart, 1 Corne Fourie. Replacements: 16 Llewellyn Classen, 17 Dewald Maritz, 18 Simon Raw, 19 Kwanda Dimaza, 20 Francois Kleinhans, 21 Giovan Snyman, 22 Ali Mgijima, 23 Alwayno Visagie.
Match details: Windhoek Draught Griquas v Airlink Pumas
Venue: Windhoek Draught Park, Kimberley
Date: Saturday, 25 June 2022
Time: 15h00
Referee: Cwengile Jadezweni
Assistant Referees: Morne Ferreira, Griffin Colby
TMO: Quinton Immelman
TV: SuperSport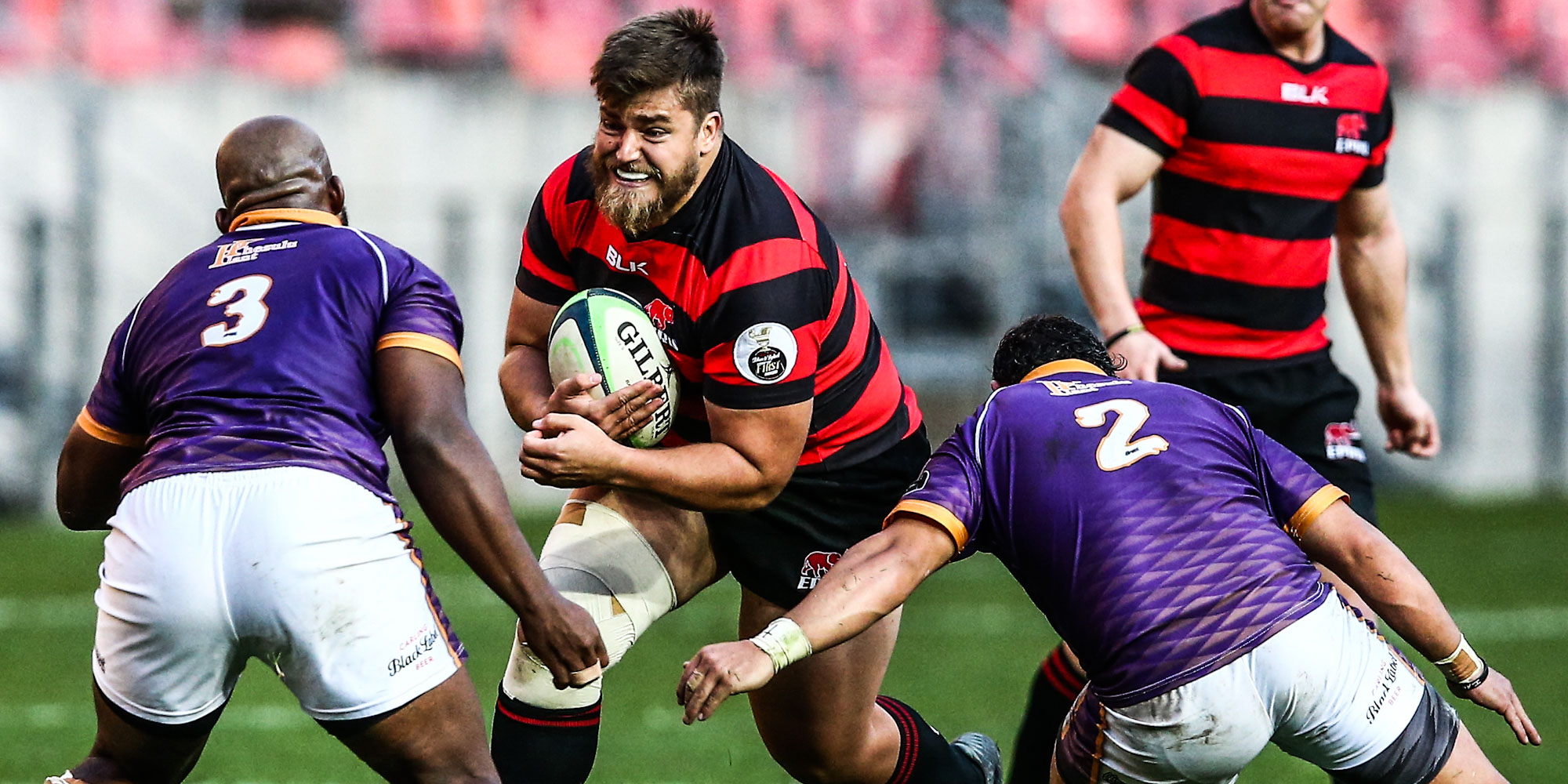 Carling Currie Cup First Division
On Friday, the two top teams in the Carling Currie Cup First Division will clash in their final in Welkom, where the Down Touch Griffons host Eastern Province. Kick-off is at 14h00 and the clash will also be broadcast live on SuperSport.
The Down Touch Griffons had a massive semi-final tussle on their hands last Friday and they only managed to beat the Black Lion-side from Georgia in extra time.
A day later, Eastern Province beat their neighbours to the west, the SWD Eagles, in the second First Division semi-final at the Wolfson Stadium in Nelson Mandela Bay.
When these two sides met earlier in the season, the Down Touch Griffons won 23-13 in the Eastern Cape, outscoring their hosts by two tries to one on the day, in the only match in which the Northern Free Staters failed to bag a try-scoring bonus-point.
The Down Touch Griffons have already secured promotion to the Premier Division, and they will not only be out to keep their perfect record intact for 2022, but also to lift some silverware.
The last time the men from Welkom won the coveted trophy was in 2017, and last year they fell one point short after launching a stunning second half comeback, only to lose by 19-18 to the Leopards. The Down Touch Griffons were also runners up in 2019.
EP last won the First Division a decade ago, in 2012, and it will be a massive achievement if they can defeat the Down Touch Griffons in Welkom.
Teams:
Down Touch Griffons: 15 Dommenic Smit, 14 Granwill Matthys, 13 Keanu Vers, 12 Marquit September, 11 Gurshwinn Wehr, 10 Duan Pretorius, 9 Jaywinn Juries, 8 Soso Xakalashe, 7 Oupa Mohoje, 6 Jean-Jacques Pretorius, 5 Michael Benadie, 4 Hannes Janse van Rensburg, 3 Buhle Nojekwa, 2 Dandre Delport, 1 Stephan de Jager. Replacements: 16 Janus Venter, 17 Mox Mxoli, 18 Etienne Janeke, 19 Wikus Nieuwenhuis, 20 Curtly Ambrose Thomas, 21 Ludio Williams, 22 Ethan Williams, 23 Carel-Jan Coetzee.
Eastern Province: 15 Masixole Banda, 14 Davian Swanepoel, 13 Riaan Arends, 12 Josiah Twum-Baofo, 11 Rodney Damons, 10 Garrick Mattheus, 9 Sachin Toring, 8 Zingisa April, 7 Stefan Willemse, 6 Gerrit Huisamen, 5 Jaco Willemse, 4 Johannes Huisamen, 3 Sive Mazosiwe, 2 Duan du Plessis, 1 Siya Nzuzo. Replacements: 16 Viaan Wolmarans, 17 Rob Lyons, 18 Sibusiso Lali, 19 Lungi Mbiko, 20 Athenkosi Manentsa, 21 Luvo Claassen, 22 Merlynn Pieterse, 23 Mbembe Payi.
Match details: Down Touch Griffons v Eastern Province
Venue: HT Pelatona Projects Stadium, Welkom
Date: Friday, 24 June 2022
Time: 14h00
Referee: Stephan Geldenhuys
Assistant Referees: Ruhan Meiring, Sean Muller
TMO: Egon Seconds
TV: SuperSport
Note: If the scores are tied after 80 minutes in any of the two finals, according to SA Rugby's Competitions Rules, the following rules will apply to determine the winning team:
the Team to have scored the greatest number of points after Extra Time (two 10-minute halves with a minute break between each half); and if the score is still level;
the Team to have achieved the higher log position after the completion of the group stage Matches.