Last week, Stanley Raubenheimer's side beat Zimbabwe by 108-0, and they followed it up with a second massive win at City Park Stadium in less than a week, in very difficult conditions. The half-time score was 54-3.
On Thursday, they improved on the 17 tries scored against Zimbabwe with 20 against Namibia, to take the Bok Women to their highest winning score ever.
Raubenheimer expressed his satisfaction with the team's effort and said they had hoped to improve on the world record score of 141-3, held by Netherlands Women over Denmark in 2004.
"We missed out on the record due to a couple of errors, but I'm not concerned about that as there are lessons to be learned from those mistakes," said Raubenheimer.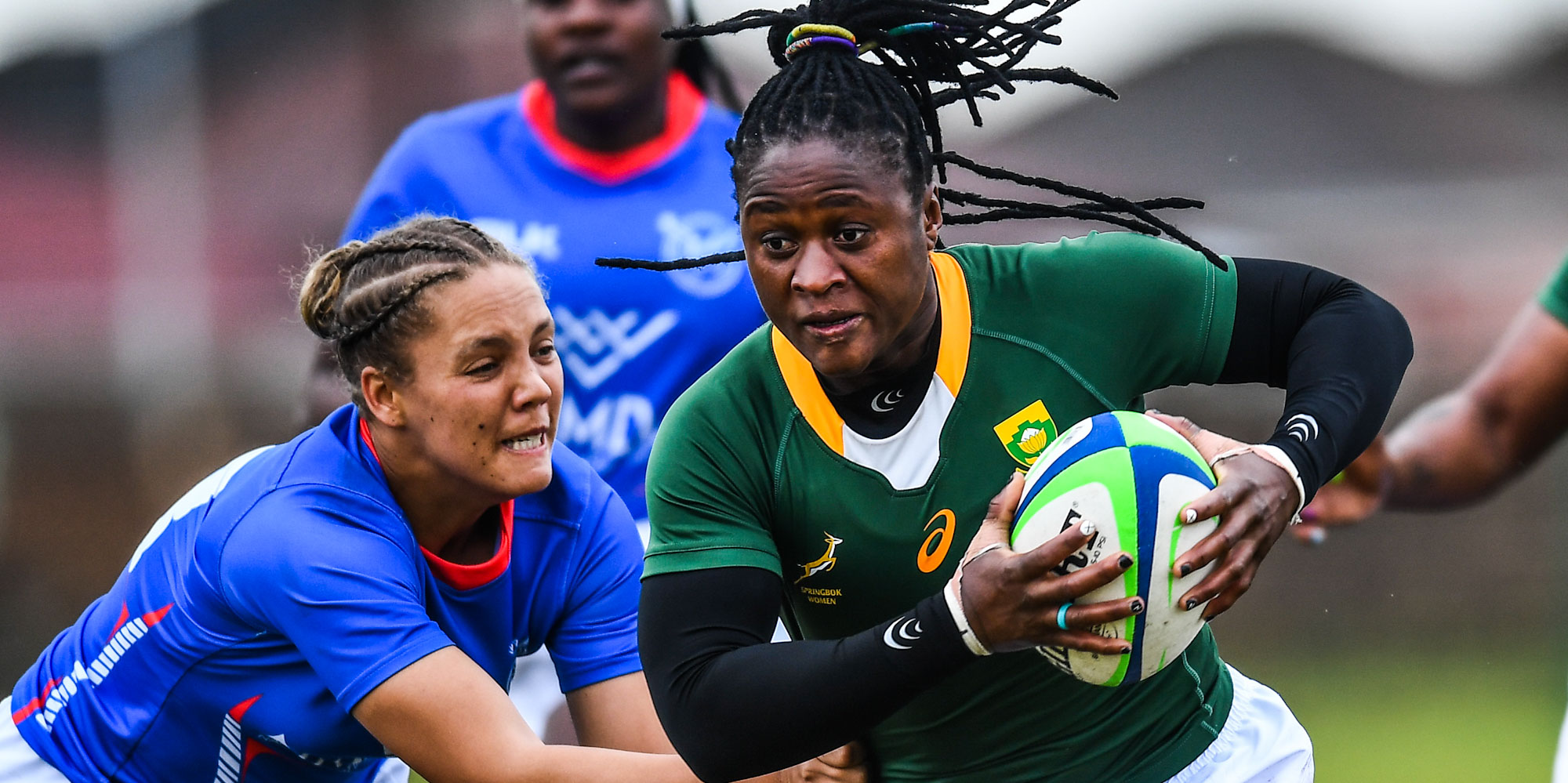 "We had some misfortune before the game when Lusanda Dumke was ruled out after a head clash in the warm-up, and then our captain, Babalwa Latsha was red carded early in the game due to a high tackle, and we had to play the rest of the game with 14 players.
"Both those incidents were valuable lessons for us on how to adapt when things are not going your way and I think we will be better because of it."
Raubenheimer pointed to the weather conditions as another factor: "We had the warm-up in pouring rain, then the first half was played without rain and then it came down again heavily in the second half.
"We are likely to encounter similar conditions at the Rugby World Cup in New Zealand, so it was good for us to play in the rain, although our handling in that second half downpour was not as good as it can be."
Raubenheimer said they wanted to work on their defensive lines from kicks, hence the original conservative approach to the first half: "We wanted to get those defensive lines up and running, but then our attack was so good that we hardly had to defend, which meant our original strategy was not practical anymore.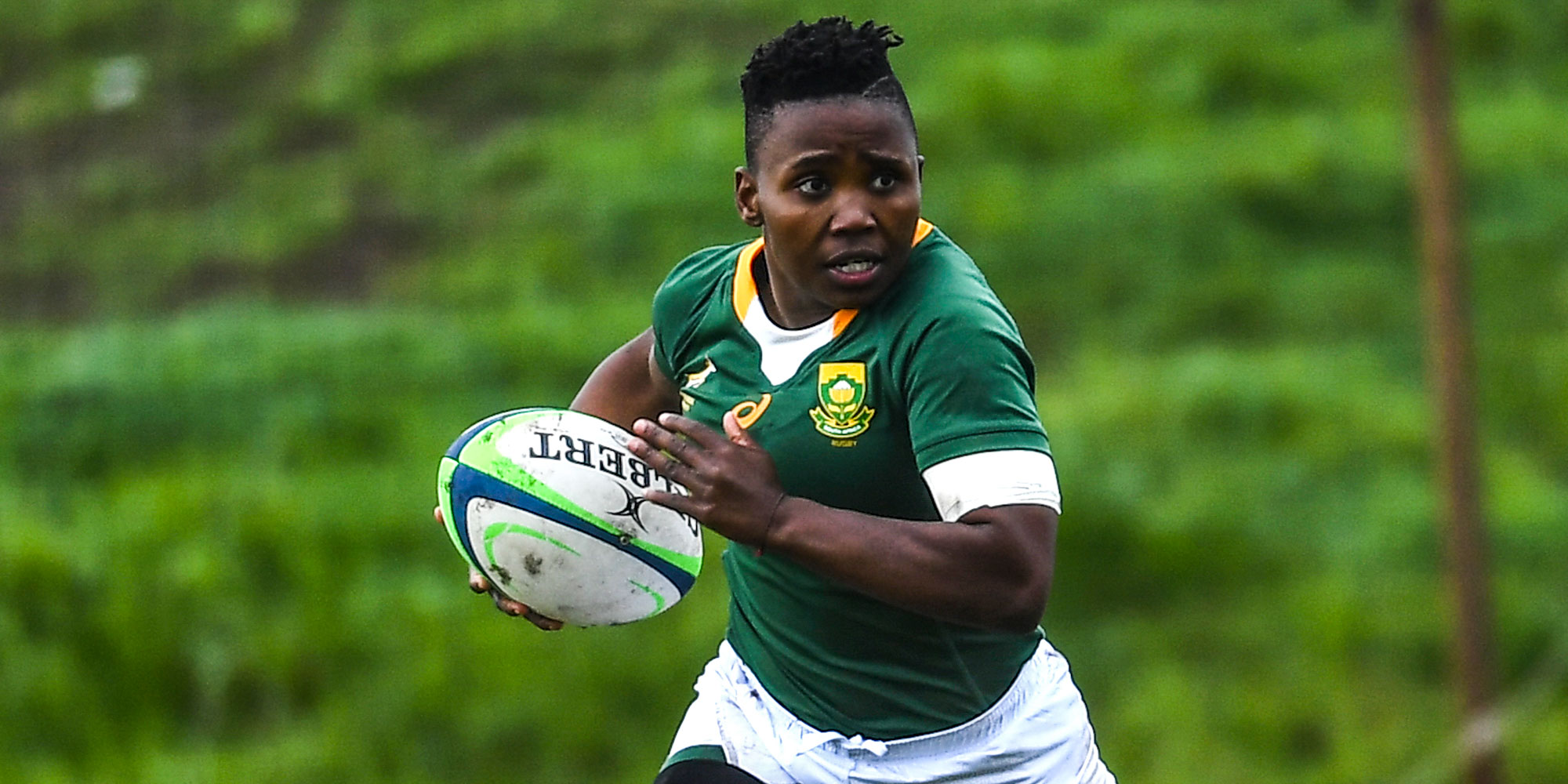 "We left a couple of tries out there, but that was expected given the conditions and the score line does tell the story," added Raubenheimer.
Libbie Janse van Rensburg (flyhalf) scored two tries and added 14 conversions for a personal contribution of 38 points – a new Test record for the Springbok Women.
Zintle Mpupha (centre) and Simamkele Namba (replacement back) scored four tries apiece, while Lerato Makua (lock) was named Player of the Match in her first Test start for South Africa.
Flanker Nokubongo Siko, who had to replace Dumke just before the kick-off, earned a first start and a Test match debut, as did prop Azisa Mkiva, who made her debut off the bench in the second half.
Scorers:
Springbok Women 128 (54) – Tries: Aphiwe Ngwevu, Libbie Janse van Rensburg (2), Zintle Mpupha (4), Sizophila Solontsi, Ayanda Malinga, Nompumelelo Mathe (2), Sinazo Mcatshulwa (2), Nadine Roos (2), Simamkele Namba (4), Asithandile Ntoyanto. Conversions: Janse van Rensburg (14).
Namibia 3 (3) – Penalty goal: Leena Shipanga.