Despite a slow start and conceding the first try of the match, the South Africans bulldozed their way past the home side, scoring six unanswered tries and reminding all of their abilities in this competition.
They scored three tries in each half, but Director of Rugby Jake White will most likely look at the second 40 minutes as a potential blueprint for the remainder of the competition.
The first half showed lots of endeavour from the Pretoria side, but they lacked patience and discipline to make it work for them.
They started well enough, with some impressive drives and back play and had an early crossing of the Zebra line nullified by a TMO call. Their dominance in territory and possession were not rewarded in the opening quarter when Marcell Coetzee (flank) was sin-binned for a dangerous aerial contest, with the home side shocking their visitors.
Zebre Parma kicked for the line, forcing an attacking lineout and when they switched the direction of play, flyhalf Antonio Rizzi stepped past Madosh Tambwe to score. He converted his own try and suddenly the home side were 7-0 up after 25 minutes of play.
That was it for the home side though, who were totally outplayed for the remainder of the match.
The Bulls came back with even more determination and set up camp in the Zebre half. The home side gave away numerous penalties in their desperation to dispel the South Africans and from yet another infringement, and Chris Smith slotted his first penalty goal in what turned out to be an impressive kicking display off the tee.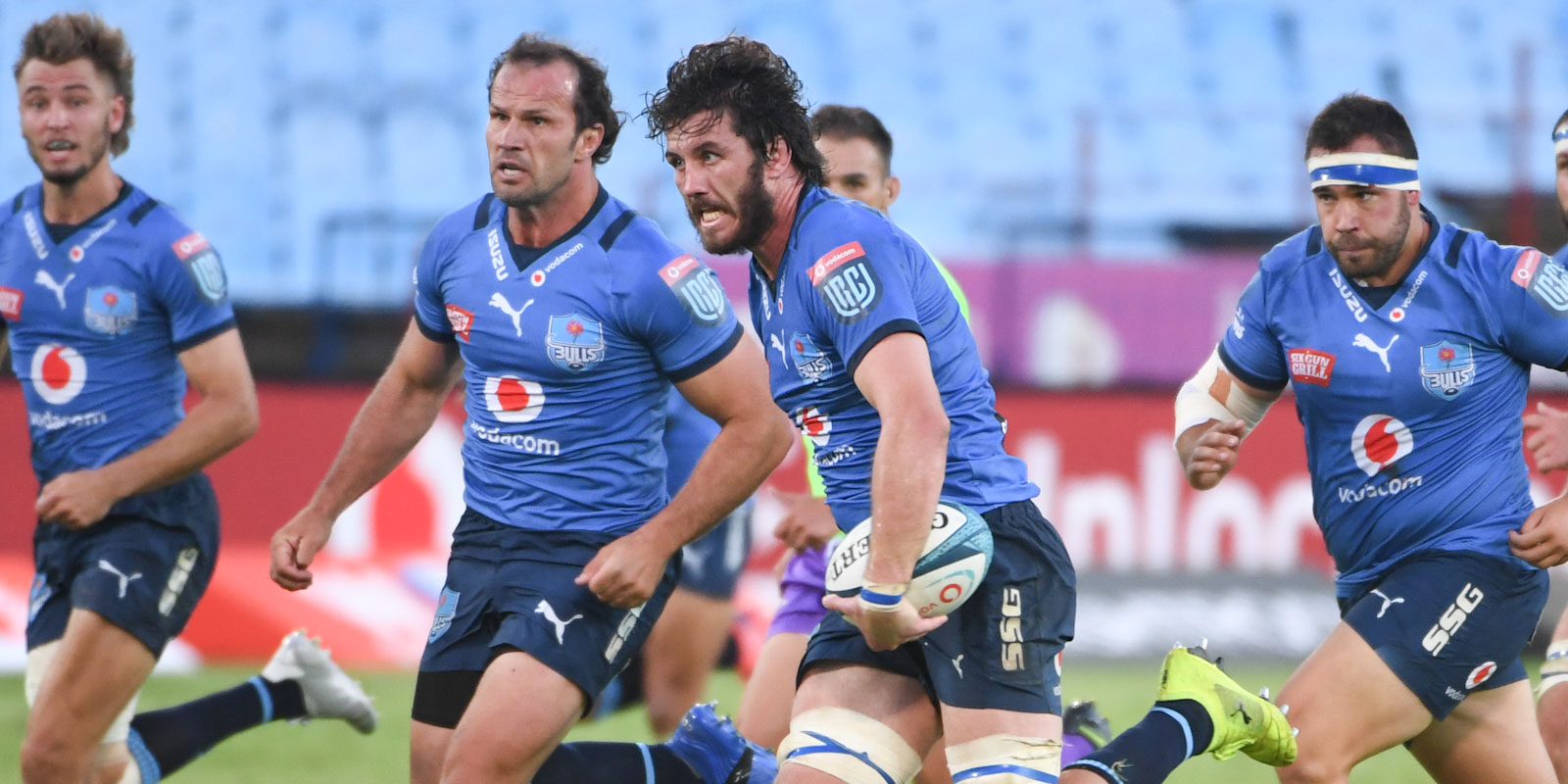 Coetzee's return saw his team's first try as well. No sooner had the captain re-joined the fray or his pack drove over the line after an attacking line-out and hooker Johan Grobbelaar emerged with the ball and touch down.
That instigated a delightful phase of play by the Bulls, with fullback Kurt-Lee Arendse's intrusion into the line and an inside pass found scrumhalf Embrose Papier in space. Smith duly converted for a 17-7 lead at the break.
The second half belonged to the Vodacom Bulls. They had territorial dominance and yet another probing run by Arendse saw Coetzee barging over, reaching out through a pile of bodies. Smith converted and after 53 minutes, the SA side were in full control, leading 24-7.
The surge continued with another forward effort, which saw Arno Botha dotting down after a powerful surge by Walt Steenkamp. That pushed the lead to 31-7 after an hour of play and coach Jake White introduced his bench.
Another powerful drive by the pack saw Papier picking out a midfield runner and Lionel Mapoe ran an unstoppable angle and when Smith converted yet again, the lead jumped to 38-7.
Arendse had the last say, showing off his Blitzboks skills after a delightful offload by Elrigh Louw put him in space. Smith converted from a tight angle to cap off an impressive kicking display.
Scorers:
Zebre 7 (7) - Try: Antonio Rizzi. Conversion: Rizzi.
Vodacom Bulls 45 (17) - Tries: Johan Grobbelaar, Embrose Papier, Marcell Coetzee, Arno Botha, Lionel Mapoe, Kurt-Lee Arendse. Conversions: Chris Smith (6) . Penalty goal: Smith.