Kolisi and Springbok assistant coach Mzwandile Stick showed great respect for Los Pumas at Friday's captains media conference, and said the Boks were looking forward to kicking off the tournament.
"It wasn't tough for us to switch (from the Castle Lager Lions Series) to the Rugby Championship," said Kolisi.
"We made that decision last Saturday already, and on Sunday we received the clips for this week's game from the coaches, which they had done a while ago.
"So, we were never going to sit back and chill. Argentina are coming here flat out, and they want to prove a point."
Kolisi added: "It's a challenge to play against them. They have a strong pack and we've had a lot of big battles against them.
"They play similarly to us with their set pieces, scrummaging and mauls, so we have to turn it up when we face them.
"It will be a different challenge for us this week, but we are looking forward to it as a team."
Speaking of the transition from winning the series against the British & Irish Lions to switching to Castle Lager Rugby Championship mode, Stick said their preparation was the same as for all other Test matches.
"We didn't prepare differently this week to the way we prepared for the matches against the British & Irish Lions," said Stick.
"We have processes and routines in terms of our preparation, and we follow that no matter which team we face.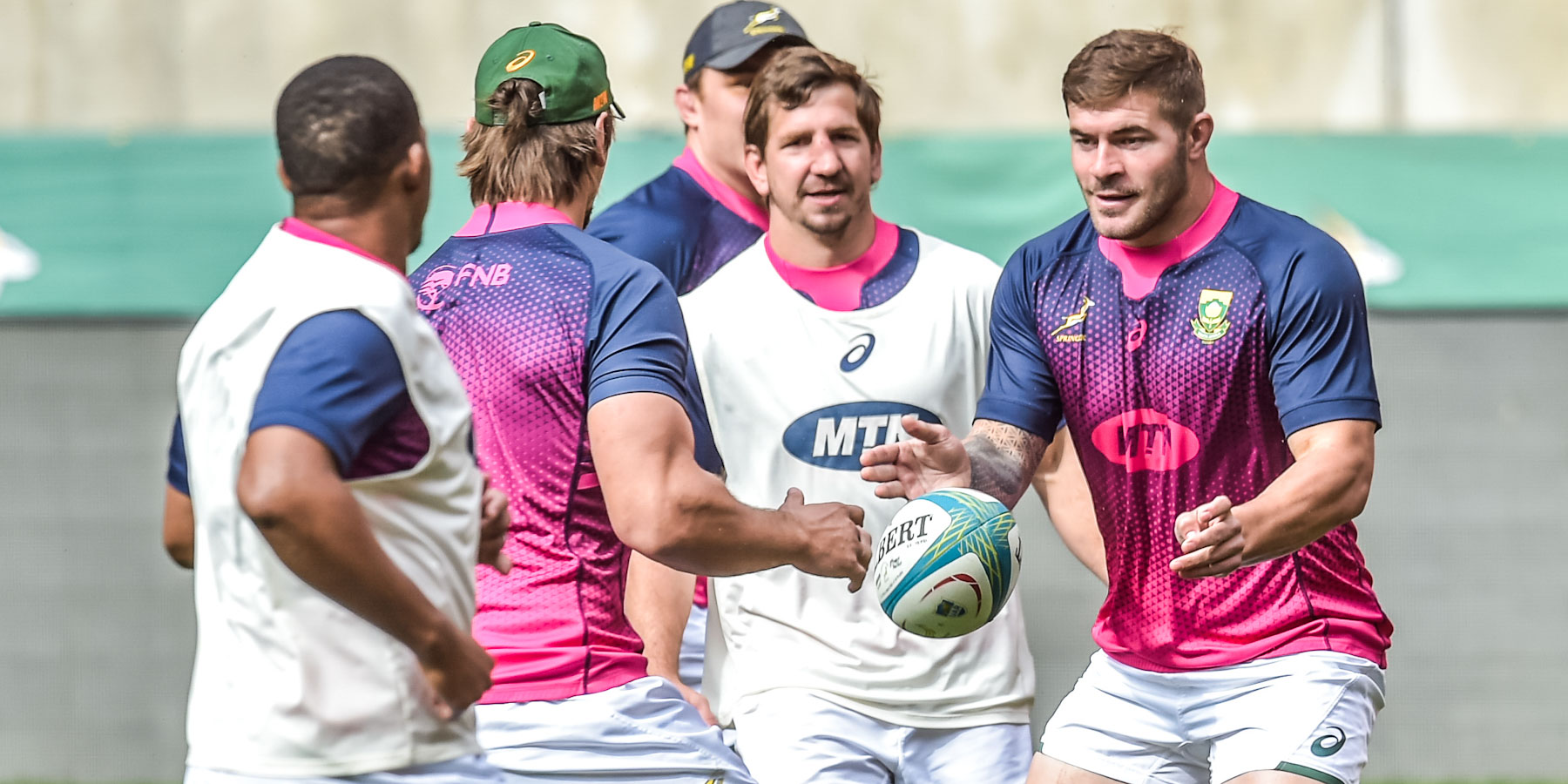 "We want to be consistent in what we do, and we have set a standard for ourselves, so we'd like to maintain that and win every game we play.
"It will be tough against Argentina, especially if one looks at how they performed in their matches against Wales away from home, so we respect them."
Stick added: "Argentina have selected the best team from their squad, so it's going to be a tough match, but we'll be up for the challenge."
Stick was excited to see the new-look Springbok backline in action, saying there was a good balance of youth and experience.
"They (the backs) have been working hard and were key members behind the scenes against the British & Irish Lions," said Stick.
"Sbu (Nkosi) has been with us a while now and we know what he can do. He also has an X-factor.
"Aphelele (Fassi), meanwhile, is a talented young player and he did well against Georgia, and Damian (Willemse) has been playing off the bench for the bomb squad, and he's doing the basics right.
"The key for us is the balance of the squad. Guys like Frans (Steyn) and Jesse (Kriel) have been there before and know what it takes at this level, and then there are youngsters who can bring an X-factor, and I am sure they'll grab the opportunity."
Kolisi was also excited to see Joseph Dweba (hooker) make his Test debut in a front row with props Ox Nché and Wilco Louw.
"Joseph is enjoying it here and he's excited and wants to get on the field," said Kolisi.
"We know that together with Wilco and Ox, they will take charge and carry the team. He worked hard to be here and I'm sure he'll make the most of the opportunity."