The 2020 Olympics kicked off on Wednesday, with a number of sporting codes, including baseball and soccer, getting the action underway.
The Blitzboks still start their days on a slightly nervous note with COVID-19 tests in the mornings, but after getting the thumbs up to train, the day turns to gold, and Selvyn Davids says there is a definite spring in their step, despite the action happening more than 1000 kilometres to the north.
"The first couple of days in the hotel rooms had very few options from a TV perspective, especially if you don't understand Japanese," Davids laughed, "but suddenly, since today there was Olympic sport being broadcast and that is a universal language, so it is much better."
Despite being tested for COVID-19 every day for the last two weeks, it remains an uncomfortable experience for the Blitzbok playmaker.
"They don't take any prisoners here," Davids chuckled.
"We had tests every day for a week before our departure and every day since our arrival as well. Then you wait and hope.
"That also creates a bit of nerves because you never know what the result will be. But the relief when the news comes that it is all good and you know the next action will be on the training field, everything is forgotten."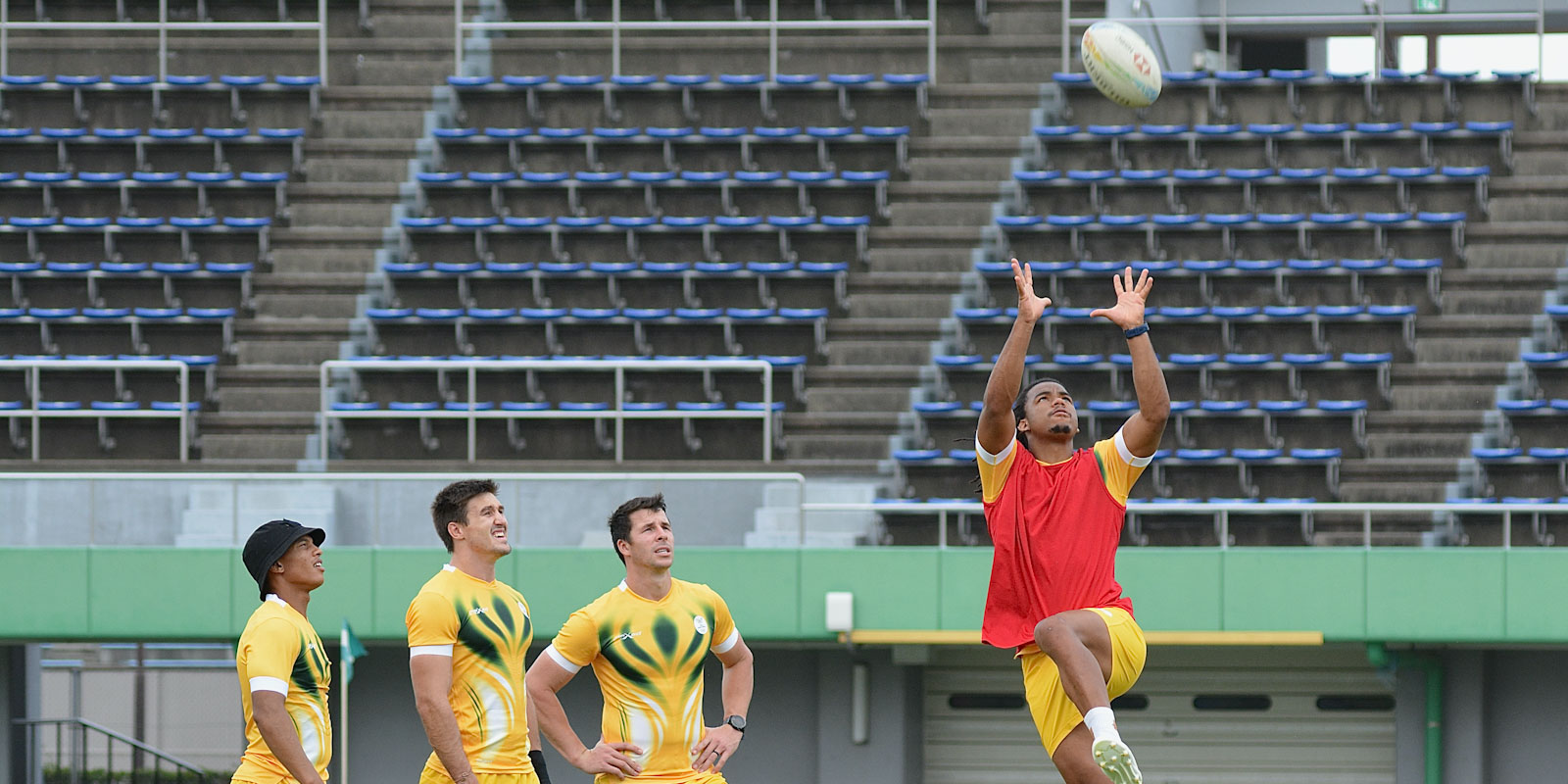 For Chris Dry, the Blitzboks' most experienced forward, the Olympic experience remains a distant one for now. He travelled to Rio in 2016 as back-up player but was never called on in the squad. This time around, however, he can almost touch it, which excites him.
"I would not say I am feeling like an Olympian yet, but there is definitely something in the air," said Dry.
"A couple of days ago it felt a bit unreal when our issues started, but that is forgotten now. We have seen the action on TV, so we know it is real. For us, that was good to see, almost as good as it was to get onto the field again after a week of uncertainty and upheaval.
"Luckily, from a team perspective, we decided that we will make every second count and turn every experience in a positive one. So, we could manage a bad situation because of our positive mindset.
"The testing every morning is not fun and the wait is even worse, but hopefully everything is under control now," Dry added.