The teams went head-to-head in four chukkas of 20 minutes each in what marked their second hit-out against opposition, following strict return-to-play protocols. The first was a training session against the DHL Stormers last week.  
"We were grateful to get a little bit of game time and to test the boys at this level against what I thought was a very good side," said Nhleko.
"I am quite happy with where we are in terms of the intensity, but obviously there are a few things we need to work on.
"The set pieces are important for us as well as our attack and looking after the ball, and those are things we can get better at.
"One could also see we haven't had a lot of contact up to now because as soon as the fatigue kicked in we lost our way a bit. But that is part of the growing pains, so we will get there."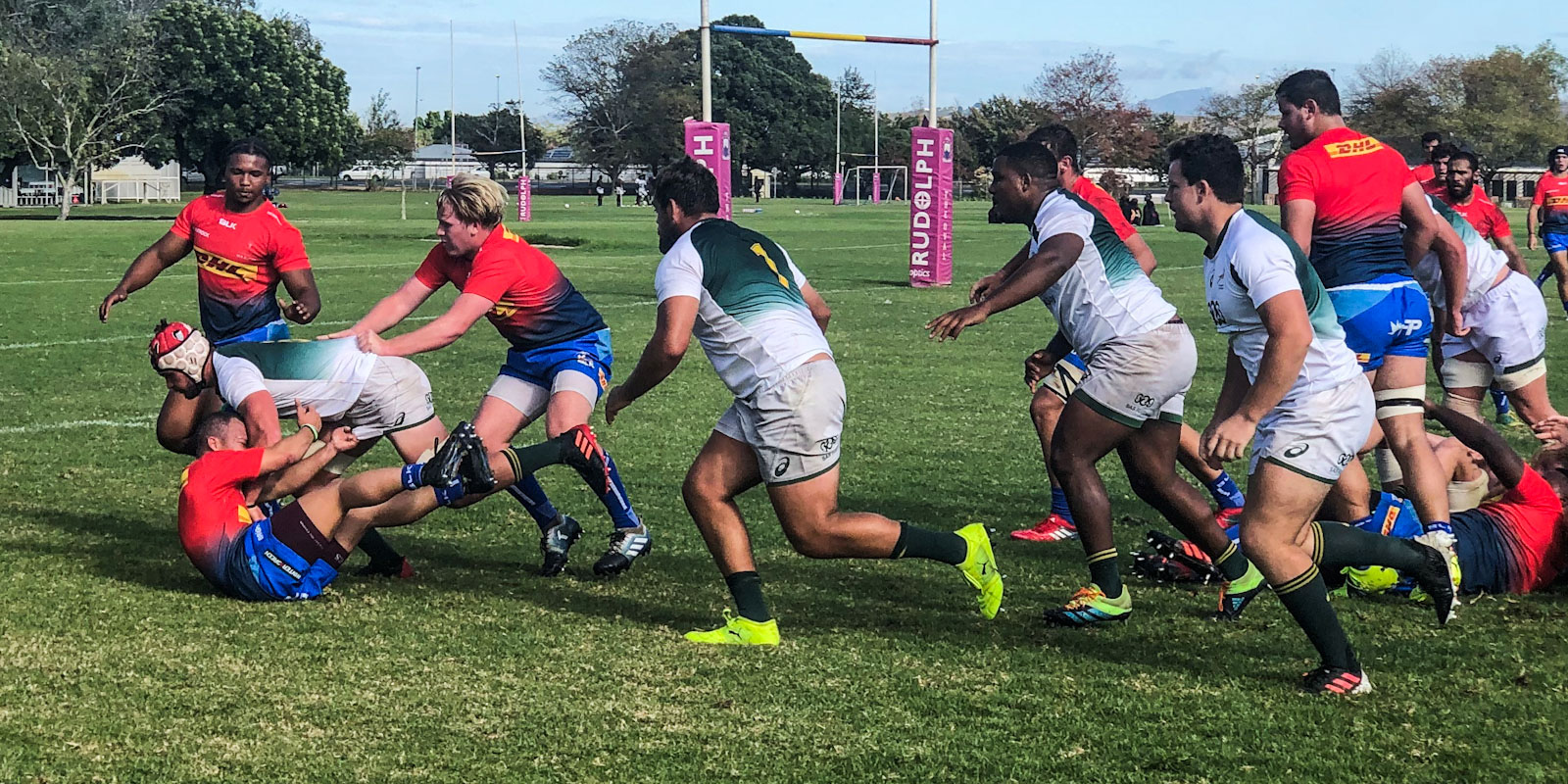 Nhleko took several positives from the chukkas, but he admitted that they had a long way to go to reach their desired standard of play.
"I thought most of our defence was good, especially the structure and how the guys got off the line and made leg tackles. But of course, we can still improve," he said.
"I also thought we were good when we started playing and tried to keep the ball moving, and that will improve too when we get a little bit of flow and the player combinations get better together."  
Nhleko praised the progress made by his charges since the initial stages of the SA Rugby Academy last month and said: "We have to remember that some of the players have not played rugby in almost two years.
"I told Chean (Roux) yesterday that although we are far away from where we want to be, the boys have made such great strides."
The SA Rugby Academy will run until the end of June.