Players from the wider Springbok Sevens and SA Rugby Sevens Academy squads were mixed and matched last weekend, but they show more uniformity this time around.
Powell will take charge of SA 1, who will face Uganda and Kenya on Friday, before a 'derby' of some sorts with the SA 2 squad, coached by SA Rugby Sevens Academy head coach Sandile Ngcobo. SA 2 will take on Uganda, Kenya and Zimbabwe before that.
All of Powell's selections are capped Springbok Sevens players who have played in the HSBC World Rugby Sevens Series, while Ngcobo has only Sako Makata and Dewald Human as celebrated Blitzboks who have won on the World Series in the past. Human will captain the SA 2 side, while Siviwe Soyizwapi leads the SA 1 side.
The second tournament followed last weekend's action where South Africa and Kenya, who already qualified for the Olympic Games in Japan in July, got a very useful opportunity to fine-tune preparation for that tournament.
It also handed Uganda and Zimbabwe, both of whom are due to play in the Olympic repechage tournament in Monaco next month, the chance to look at their game plans and selection options.
There are a number of changes to the squad Powell named last week. Chris Dry, Lubabalo Dobela and Kurt-Lee Arendse will miss Friday's matches due to niggles picked up last weekend.
As a result, James Murphy, Ryan Oosthuizen, Impi Visser and Justin Geduld are moving from Ngcobo's side, while regular Blitzbok Muller du Plessis is also returning from injury to take over from Arendse in the midfield.
For Powell, it is all about combinations, game time and attitude and according to the coach, both SA sides have everything to play for.
"When we started our last training block, I asked the players to make it impossible for me not to take them to the Olympics and nothing has changed," said Powell.
"We are managing the workload of some players who have not played much in the last months and others that played a lot last weekend will not feature as prominently this time around.
"The intensity from proper international opponents cannot be replicated on the training field, so this provides us with the ideal stage to front up and to get use to the demands of this level of rugby."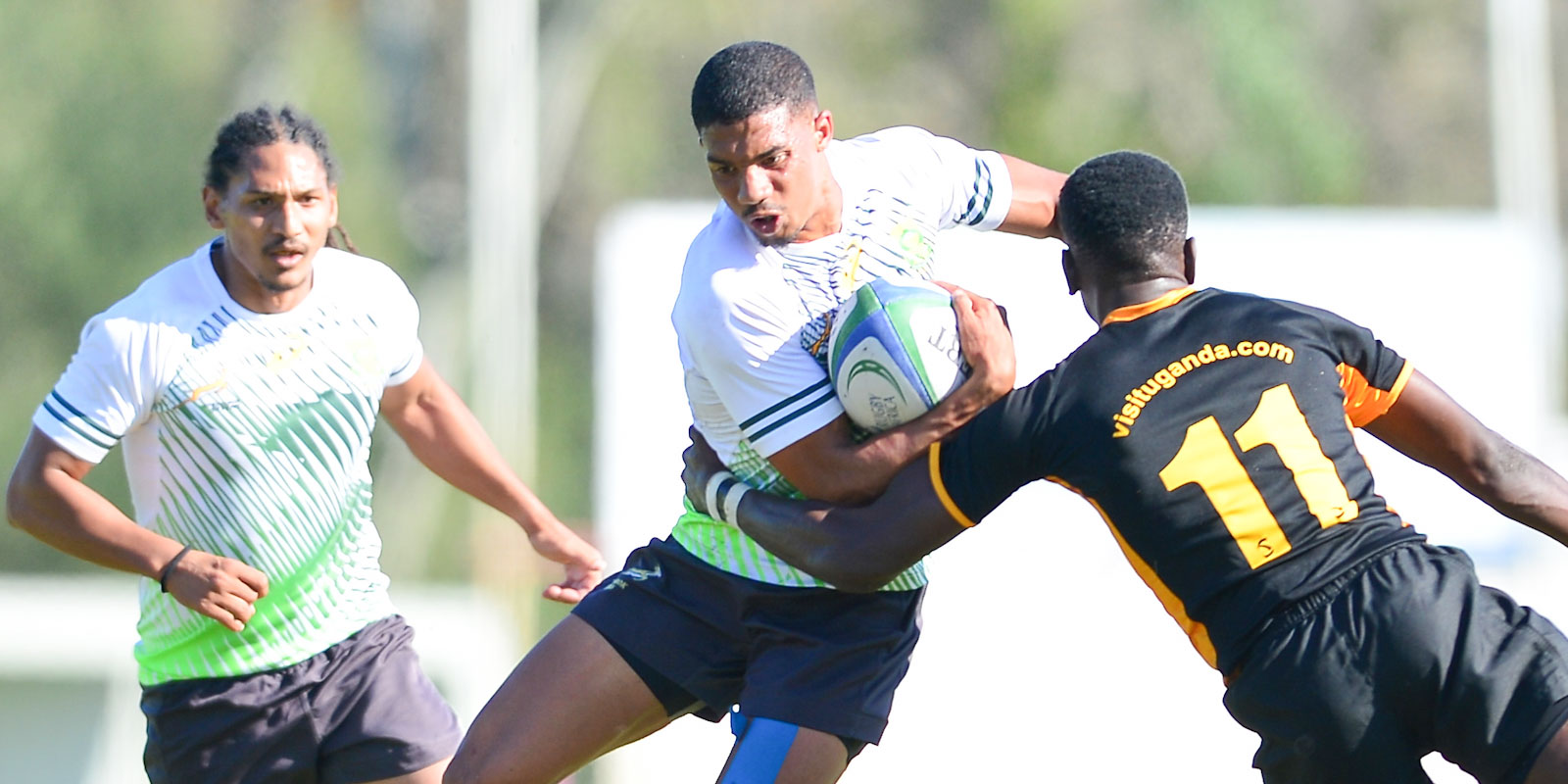 Ngcobo will keenly observe the performances of a number of his younger charges, amongst them Darren Adonis in the centre position.
Adonis has tasted success in fifteens, having won the Carling Currie Cup with the Toyota Free State Cheetahs, but he has not had much action since joining the Blitzboks in Stellenbosch last year. He also missed out last weekend, as he was still in the final stages of his rehabilitation.
"Darren will debut and we are excited about that," said Ngcobo.
"A number of these guys have also not played back to back sevens tournaments against international opponents before, so they will be challenged, both mentally and physically.
"There is no doubt about the talent and potential in the SA 2 squad – these are some of the most talented guys in the country, but they need to show they can make the step up and can cope with the demands placed on them."
Ngcobo expects an improved performance from last weekend: "Our guys did well last weekend and only faltered late in our only defeat to Kenya. The nice thing about this tournament is that we have a chance to rectify that a week later.
"But overall, it is how they can contribute to the wider group and most importantly, how every player can add to our Olympic effort. The stronger the wider squad, the better the challenge in Tokyo will be," Ngcobo added.
The SA squads are:
SA 1: James Murphy, Ryan Oosthuizen, Impi Visser, Zain Davids, JC Pretorius, Branco du Preez, Selvyn Davids, Justin Geduld, Muller du Plessis, Ruhan Nel, Siviwe Soyizwapi (captain), Sebastiaan Jobb.
SA 2: Christie Grobbelaar, Mervano da Silva, Sako Makata, Khanya Ncusane, Tiaan Pretorius, Ronald Brown, Qamani Kota, Darren Adonis, Dewald Human (captain), Connor Mahoney, Shilton van Wyk, Latica Nela, Angelo Davids.
The SA fixtures on Friday are:
SA 1:
11h50: Uganda
14h10: Kenya
16h30: SA 2
SA 2:
09h00: Uganda
11h30: Kenya
14h30: Zimbabwe
16h30: SA 1