Only one try was scored in the match, which was riddled by penalties, with Vodacom Bulls' scrumhalf Embrose Papier earning that honour.
Making the win particularly remarkable for the men from Pretoria was the fact that they had not played a match in almost a month, while it also ended a five-match winning streak for the Johannesburgers in the competition.
The first half was tight as both teams tried to use their physicality and hard running on attack to gain ascendancy, but with neither team able to breach the wall of defence, it came down to penalty goals.
Vodacom Bulls flyhalf Chris Smith kicked four back-to-back penalty goals in the second quarter to push his team into a 12-9 lead over their neighbours, who in turn entered the break with three compliments of Tiaan Swanepoel (fullback).
A converted try and a fifth penalty goal by experienced Springbok flyhalf Morné Steyn, to another two penalty goals by Swanepoel – who scored all 15 of the Xerox Lions' points – nudged the Vodacom Bulls through for the win.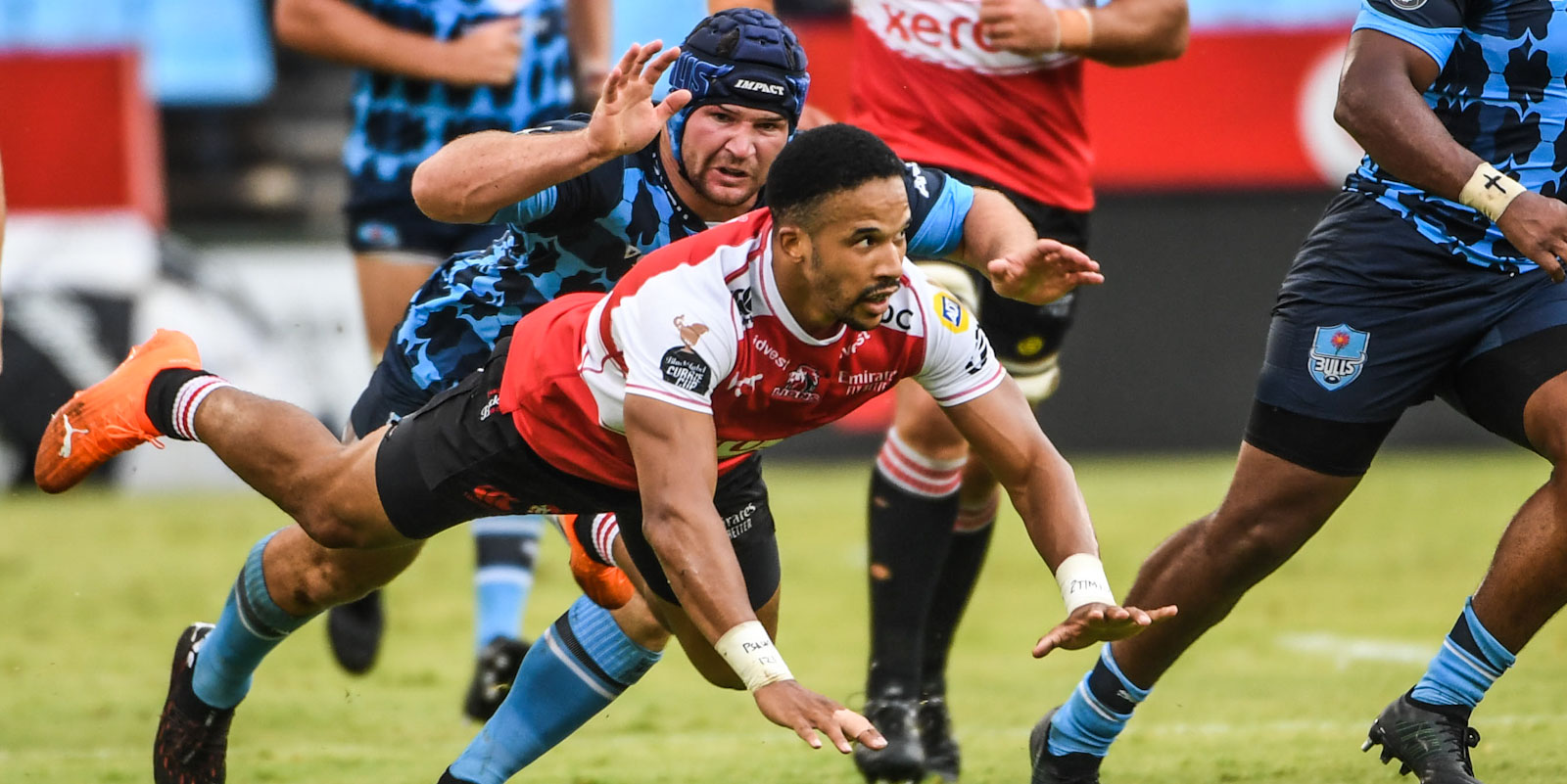 The Xerox Lions started the match on an encouraging note as they dominated possession and applied pressure on the visitors in the scrums, but the momentum switched in the 22nd minute as the hosts found their rhythm and stepped things up to win kickable penalties.
This saw Smith erase the 9-0 lead the Johannesburgers' held in the 18th minute, and hand his side the lead for the first time going into the break.
The Vodacom Bulls wasted no time building momentum in the second half as Papier received a pop pass from his captain, Springbok No 8 Duane Vermeulen, following a scrum and dodged his way through the defence to stretch over four minutes after play resumed. The successful conversion by Smith pushed them 10 points ahead.
Both teams had chances to score tries, but they were shut out by the tenacious defence, and again penalty goals came into play as Swanepoel landed back-to-back blinders from far out in the 60th and 65th minute respectively to reduce their deficit to four points.
The Xerox Lions' were dealt a blow in the 76th minute as replacement prop Ruan Dreyer received a yellow card for collapsing a maul, which paved the way for Steyn to kick the team's fifth penalty goal for a handy 22-15 lead with minutes to play.
The Vodacom Bulls were also reduced to 14 men soon after as Marco van Staden (flank) received a yellow card for foul play in a maul, and this opened the door for the Jozi outfit to possibly force a draw, but a crucial mistake metres out cost them and the Vodacom Bulls earned the win.
Scorers:
Vodacom Bulls 22 (12) – Try: Embrose Papier. Conversion: Chris Smith. Penalty Goals: Smith (4), Morné Steyn.
Xerox Lions 15 (9) – Penalty Goals: Tiaan Swanepoel (5).