Mpupha – a dual international who has played for the Springbok Women and serving as one of the contracted players in the Springbok Women's Sevens team – was named as the first of 10 Springbok Women who will be unveiled in the next six weeks as 'Unstoppables'.
The 'Unstoppables' is the second phase of World Rugby's 'Try and Stop Us' women's rugby campaign, which was launched in 2019 with the objective of lifting the profile of women's rugby, and attracting new fans, players and investors to the game.
Mpupha was born in the small Eastern Cape location on Christmas day, 25 December 1993, and although her family had to make the most of the resources they had as her mother Nomatheko Mpupha was employed as a cashier while she was growing up, this did not stop her from making a big success of her life.
Interestingly rugby was non-existent in her township – as cricket was the sport of choice – and there were no rugby facilities to speak of, yet she carved a noteworthy life for herself through the sport.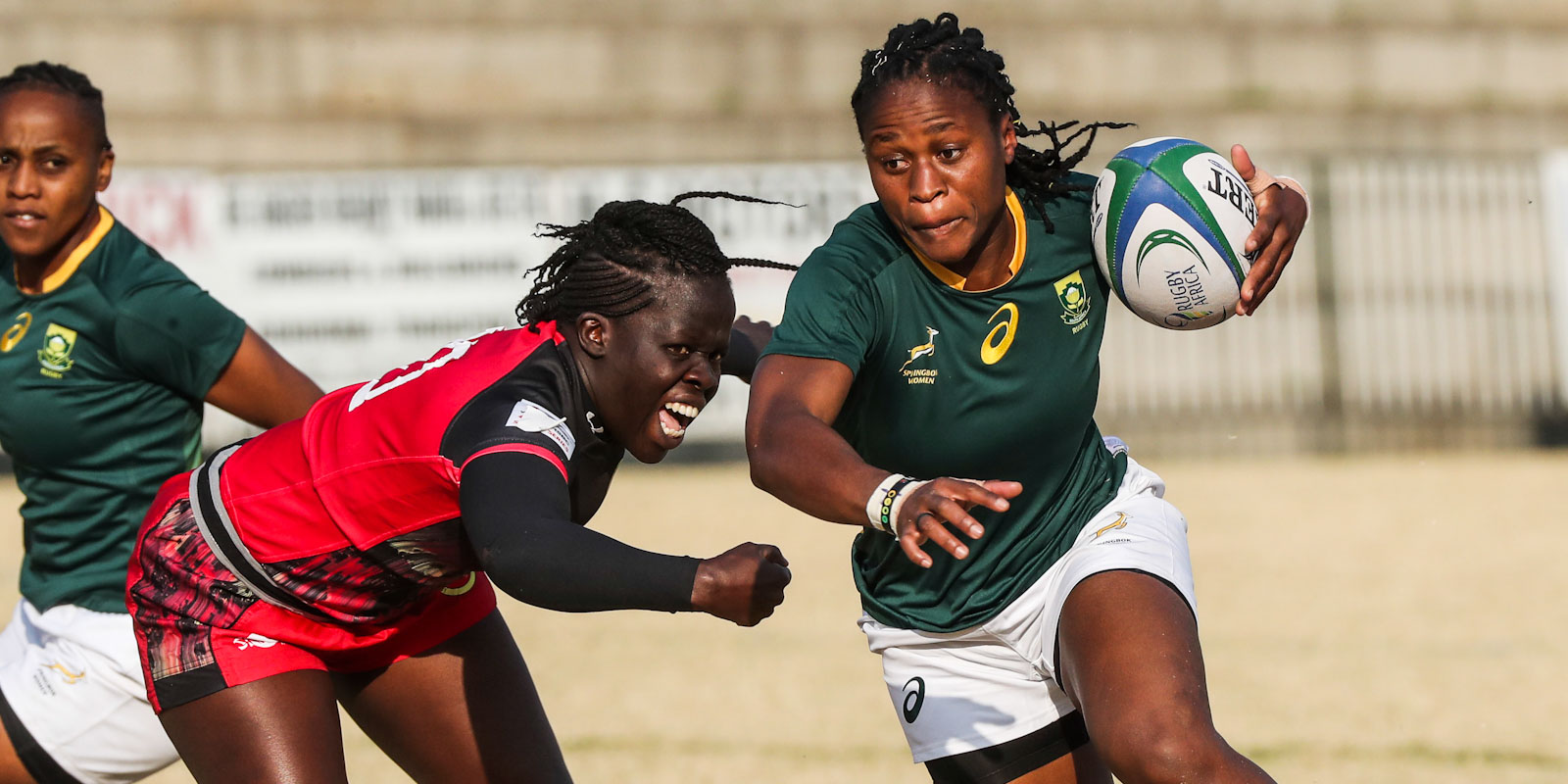 "Rugby has changed my life totally," said Mpupha.
"Thanks to the sport, I am independent and able to offer my family the support they need.
"Every opportunity I receive in rugby deepens my passion for sport, opens my eyes wider and enables me to create more goals and seek more opportunities, so I make sure I grab it with both hands and ensure that it is meaningful.
"Playing for Springbok Women and representing my country is a dream come true and an honour, but most importantly it has allowed me to create hope and showcase the opportunities out there for young girls who would like to become Springboks one day.
"Every time I take the field I give my best because I believe that by putting women's rugby on the map the young girls in the country may receive more opportunities in future and will also realise their hopes and dreams."
Unlike like most of her team-mates who chose to play rugby from the outset, Mpupha almost stumbled onto the oval ball after establishing herself as an astute cricketer for the Border women's team and the Cricket South Africa Under-19 women's teams in 2009 and 2011, and she later had to choose her sport of choice.
"As much as I love cricket, my passion for rugby developed much faster, and I ended up choosing rugby," said the Human Movement Sciences graduate and Psychology student.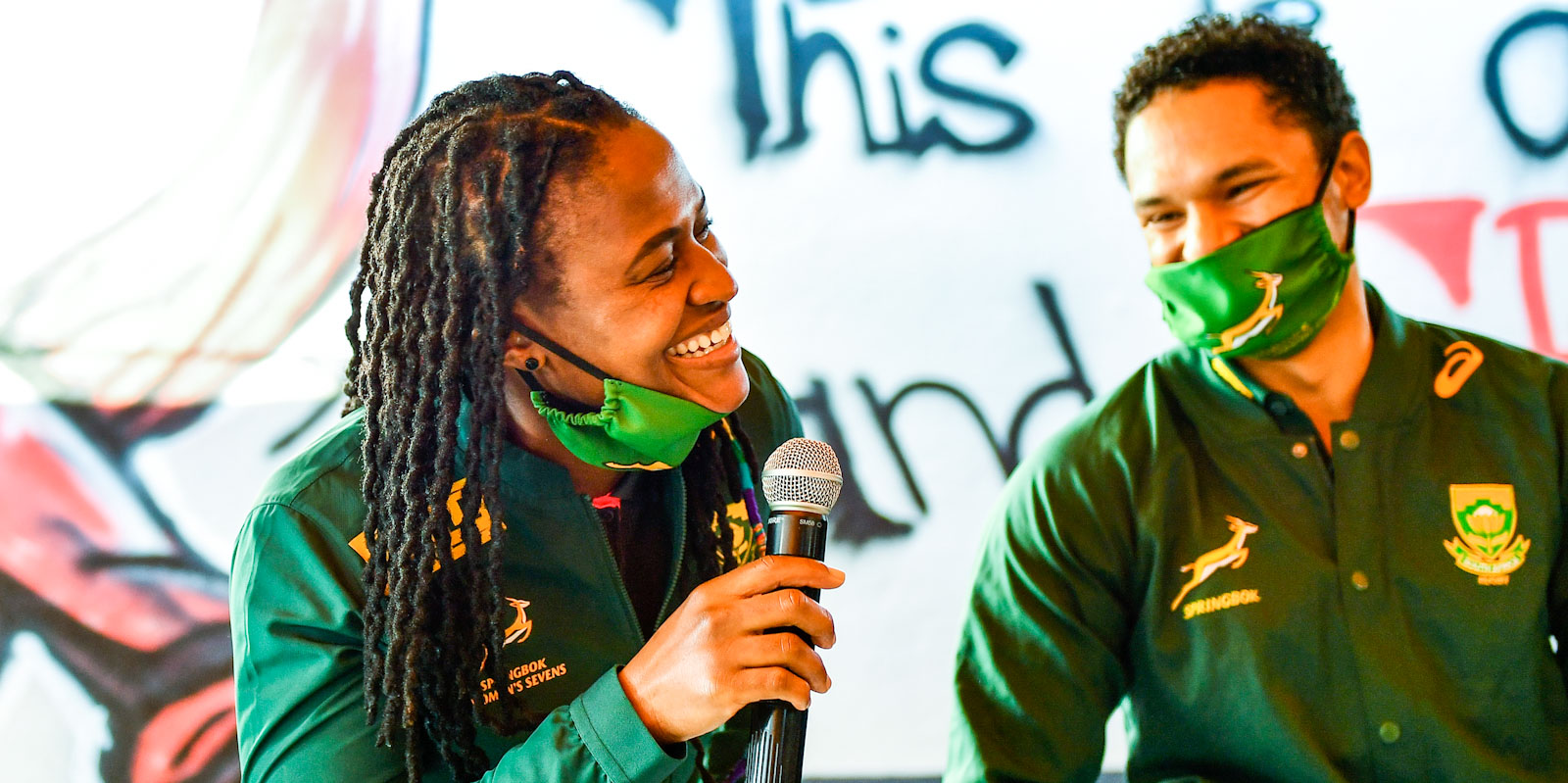 "In fact, that was one of the biggest decisions I had to make in my life.
"The biggest challenge has probably been the fact that after waiting two years to advance to the women's Under-20 structures there was a long wait until 2017 to play for the Springbok Women's Sevens team, while I only made my Springbok Women's debut in 2018. But it was certainly worth the wait and the tough times along the way."
Mpupha speaks highly of the most influential figures in her rugby career – former Springbok Women's captain Mandisa Williams and her former club and Border women's coach, Skwiri Nkolonza.
"Mandisa has played a huge role in my career – She has been a team-mate, sister, mother figure and coach during my time at Border, and I always looked up to her because of the passion she has for women's rugby," said Mpupha.
"Skwiri on the other hand was one of the best coaches I ever had. He made me the strong person I am today because he always pushed me to the limit, and thanks to his guidance I am reaping the rewards today."
Mpupha lists her short-term goals as trying playing her way into the Springbok Women's team that will compete at the 2021 Rugby World Cup in New Zealand, and to participate in the Rugby World Cup Sevens in Cape Town in 2022, while her long-term dream is to move into a management role in the Springbok Women's set-up as the team Biokineticist.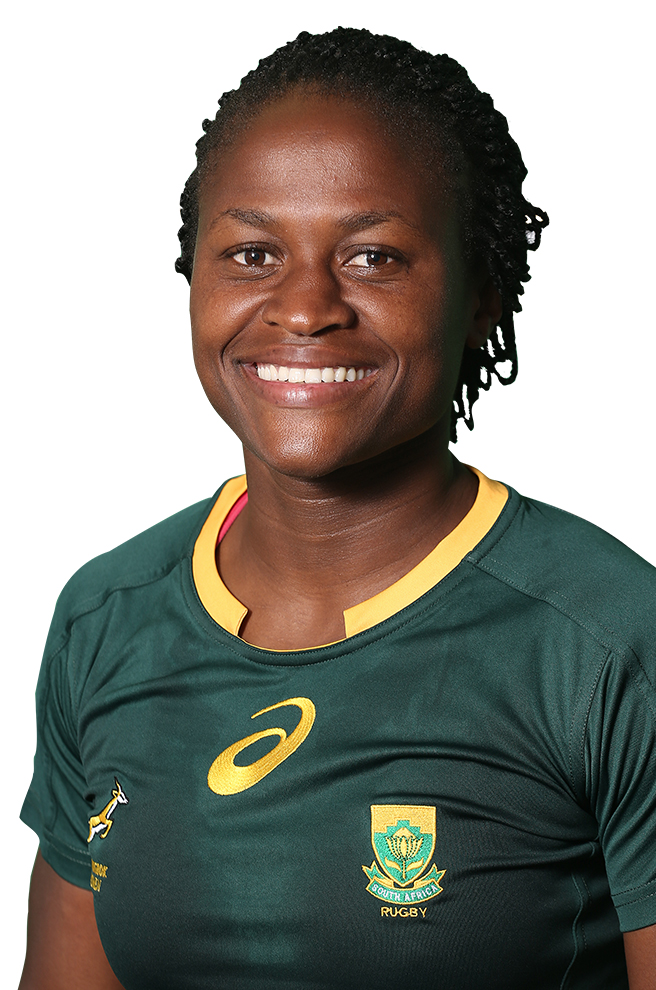 Q&A:
Favourite food: Braaivleis (meat on the barbeque)
Main interests outside of rugby: Outdoor activities such as hiking and going to the beach.
Role models: Makhaya Ntini (former South African cricket star), Mandisa Williams (former Springbok Women's player) and Siviwe Soyizwapi (Springbok Sevens captain) – because of the way they got into sport and the influential lives they live.
Biggest sporting achievements outside of rugby: Border women's cricket team (2006-2016) and Cricket SA Girls Under 19 (2009 and 2011)
Career highlight: Scoring a try on debut for the Springbok Women's Sevens in Amsterdam.
What makes you Unstoppable: Inspiring the young girls out there who look up to women in rugby and would like to become rugby players one day.